Video
How the Crew Ensured Proctor John's Surgery Was Extremely Realistic in Fear the Walking Dead Episode 15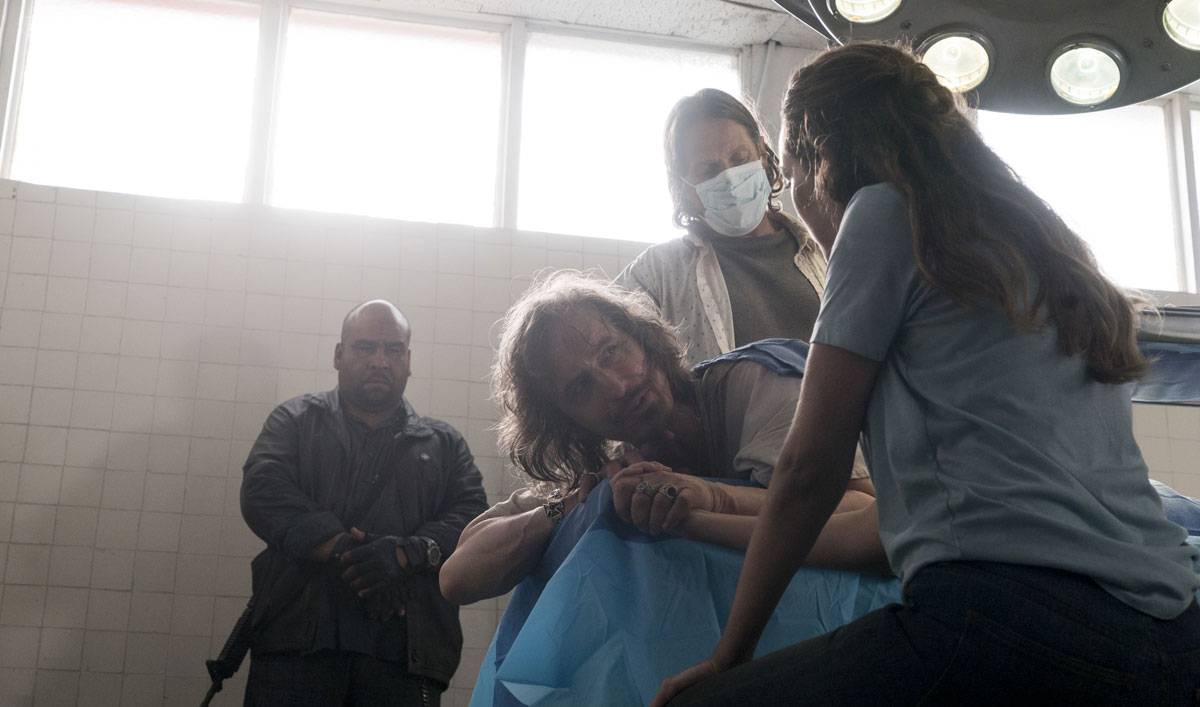 In Part 1 of the Season 3 Finale, Alicia has to sit through Proctor John's surgery.
She's not the only one: the patient himself insists on staying conscious through it all.
As Alycia Debnam-Carey (Alicia) puts it, "This whole situation is super creepy!"
To create such a realistic and disturbing experience, the crew filmed in a real surgery room with a real physician. And, as they explain in a new video on the making of Fear the Walking Dead Episode 15, they had even more tricks up their sleeve.
Go Behind the Scenes of Season 3, Episode 15 "Things Bad Begun" With the Cast and Crew 
The scenes were shot in an ancient bullring, specifically in the original infirmary that was once used for injured matadors.
"It was grimy and old and messed up — exactly the way we wanted it," says Andrew Bernstein, the Director and Executive Producer of Episode 15.
When it came to simulating the surgery itself, a prosthetic back was laid over Ray McKinnon's (Proctor John) back and a real-life physician instructed James LeGros (Dr. Dasher) on how to realistically remove a tumor.
"The actor can do a lot of the work himself, do the spreading and make it look as though he's actually doing a back operation," says Prop Master Colin Thurston.
Click here to see more of how the crew ensured Proctor John's  surgery was extremely realistic.
Watch the episode now on amc.com and AMC apps for mobile, Fire TV, XBox One, Apple TV, Roku and Chromecast.
To get full episodes, behind-the-scenes video and more, sign up for the weekly newsletter.
Read More