Video
Go Behind the Scenes of Nick and Troy's Treacherous Journey Through the Horde in Episode 13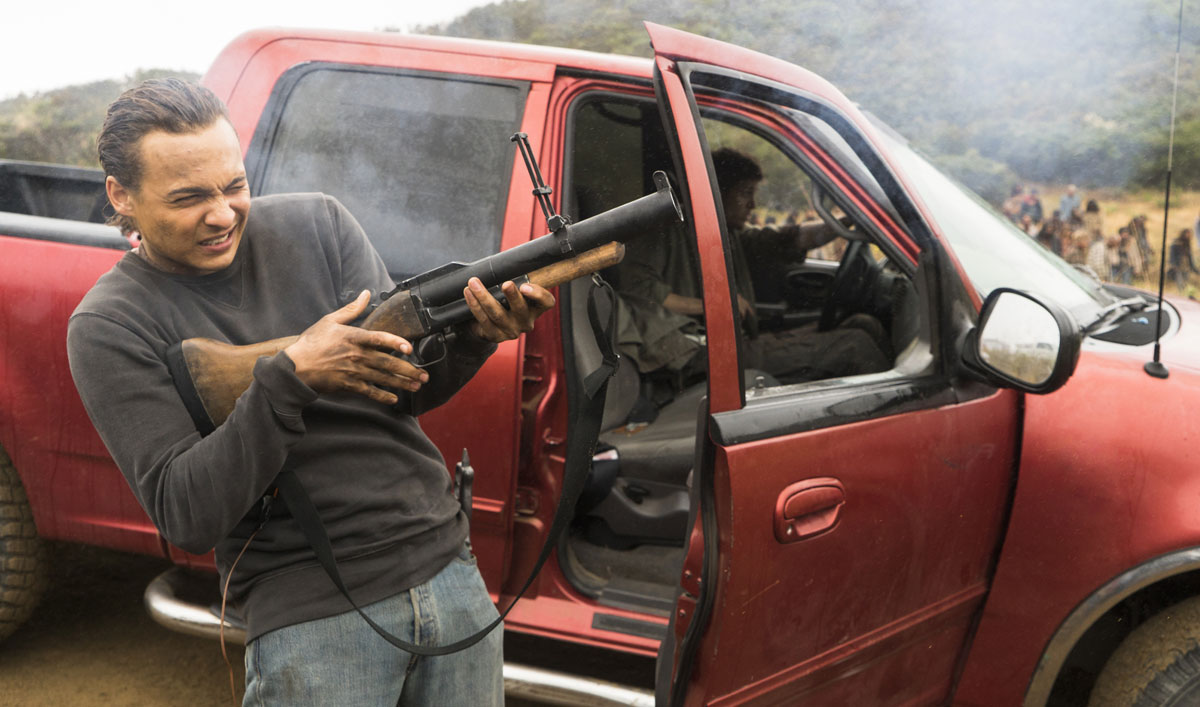 How do you get through an incredible mass of Infected headed straight towards your loved ones?
Two words: Grenade launcher.
That's just one of many tricks up the crew's sleeves in a new video delving into the making of Fear the Walking Dead Episode 13.
"There's just so many moving parts," says an impressed Daniel Sharman (Troy).
Go Behind the Scenes of Season 3, Episode 13 "This Land is Your Land" With the Cast and Crew 
After Nick sets off the grenade, it's time for him and Troy to drive through the Infected.
For the crew, that meant simulating extreme impacts through tools such as exploding blood packets on the hood and dummies that look just like the stunt performers playing the Infected.
"It's a little larger than life," says Special Effects Supervisor Frank Iudica of all the moving parts of the scene. "But that's how we like to do things here!"
Click here to watch the video and go behind the scenes with the cast and crew as they film Nick and Troy's frantic race through the Infected.
Watch the episode now on amc.com and AMC apps for mobile, Fire TV, XBox One, Apple TV, Roku and Chromecast.
Fear the Walking Dead airs Sunday at 9/8c on AMC. Click here to add a reminder to your calendar.
To get full episodes, behind-the-scenes video and more, sign up for the weekly newsletter.
Read More