Press
Dave Erickson Tells EW Final Scene Idea, Talks Nick & Madison With THR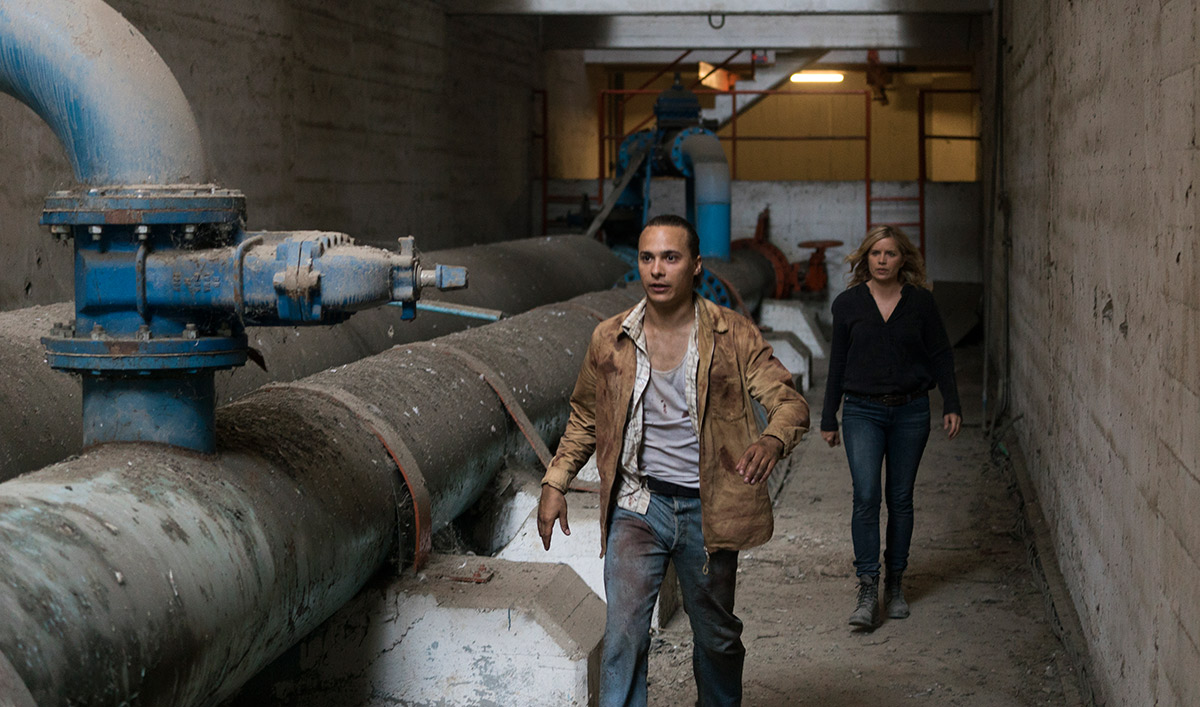 This week, Dave Erickson tells Entertainment Weekly what his version of the series' final scene would be, while he discusses Nick and Madison's arc with The Hollywood Reporter. Plus, Erickson talks to ComicBook.com about how Cliff Curtis' Season Finale appearance came to pass. Read on for more:
• Dave Erickson reveals to EW his version of the show's final scene: "There's a lot in Apocalypse [Now] that I think resonates for me and I think it's part of what Fear was meant to be. So whether that comes to pass, I don't know, but I definitely think you could have looked forward to a final scene — a reckoning between Madison and her children."
• Now that he's leaving the show, Dave Erickson tells The Hollywood Reporter, "What was crucial to me was to draw a line in the sand between Nick and Madison, specifically. It was also important to tell a story about the rise of Alicia, and have her step out from her mom's shadow and become her own person and achieve a level of independence…"
• Discussing Cliff Curtis' surprise Season 3 Finale appearance to ComicBook.com, Dave Erickson explains, "I called him and sort of said what I want to do, a full-circle, final moments… It's a small part but it's also kind of an important big deed in the story. So it was nice to have the family reunited one last time."
• Dave Erickson explains to Deadline that "as we got closer to the end of Season 3, the more I got in, the closer I got to the end, the more I could imagine how Season 4 would manifest. You know, and there were suggestions, obviously, I think that Proctor John is a character that I would love to see explored more."
• Entertainment Weekly interviews Dave Erickson, who says that "what's compelling to me is watching how specifically Madison, Nick, and Alicia have changed and grown over the past three seasons."
• "I think that Madison was someone that was going to survive for me until Season 7, which is kind of when I felt this show would be done, and as her counterparts, I think Nick and then Alicia. It was always important to keep that core family going as long as possible," Dave Erickson says to TV Guide about how he would have ended the show.
• "The entire thing is bittersweet. I feel like we finished strong in the last season. I think we found something of a rhythm," Dave Erickson tells ComicBook.com after the airing of the Season 3 Finale.
• Backstage interviews the show's editor, Tad Dennis, who says his job is to "select the best [acting] performances and the best camera performances and we cut the pieces into a cohesive scene, trying to stay in tone with what the showrunner and script writer are going for."
• Looking back at the series' casualties, BT TV observes, "Whether you're a hero, a villain, on land or sea, there is no safe haven in Fear the Walking Dead and here is a list of the most shocking deaths in the series so far."
• For recaps and reviews of Season 3, Episode 15, "Things Bad Begun," and Episode 16, "Sleigh Ride," check out BuddyTV, Entertainment Weekly, Forbes, 411Mania.com, MarketWatch, MoviePilot, SyFy Wire, TV Fanatic, TVLine and Uproxx.
Watch the two-part Season Finale, Episode 15 and Episode 16, on amc.com and AMC apps for mobile, Fire TV, Xbox One, Apple TV, Roku and Chromecast.
To stay up-to-date with the latest news, join the Fear the Walking Dead Insiders Club.
Read More