Press
Dave Erickson Talks Finale With EW; TVLine Interviews Mercedes Mason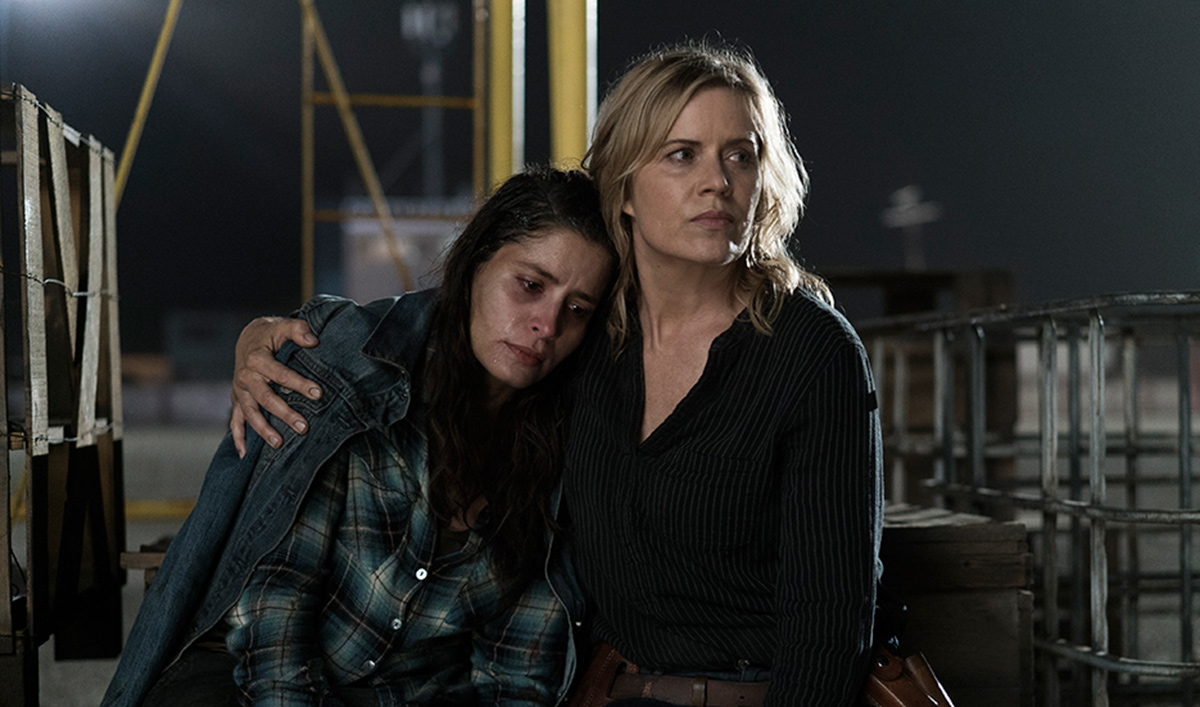 This week, Dave Erickson previews the Season 3 Finale to Entertainment Weekly, while TVLine interviews Mercedes Mason. Plus, CBR.com is excited about a crossover with The Walking Dead. Read on for more:
• Previewing the Season 3 Finale to Entertainment Weekly, Dave Erickson teases, "We're going to see some acts of violence and some confrontations that have been a long time coming, and we're going [to see] some very bloody and explosive reversals that I don't think anyone's going to see coming."
• Mercedes Mason talks about Ofelia's death with TVLine, declaring, "I think there was something so tragically sad and beautiful about Daniel never actually getting to his daughter, then him being the one who actually has to put her down."
• Speaking with TV Guide, Mercedes Mason theorizes that Ofelia's death "will either make him or break him, and knowing Salazar, it will probably strengthen him. He has nothing else to lose."
• Mercedes Mason tells The Hollywood Reporter, "The one amazing thing would have been if the two of them had gone off on their own as a father-daughter killing duo. It would have been a great spinoff. You see friends fighting together and love interests fighting together, but you never quite see a father-daughter duo taking on the world."
• CBR.com debuts an image teasing a Fear the Walking Dead/The Walking Dead crossover, where there "is one character that is going to go from one show — that I will not name — and appear in the other show — that I will not name," according to Robert Kirkman.
• Deadline, reporting from New York Comic Con, notes the crossover is expected to happen "in the next year," while Forbes is "excited for the potential" when it comes to a crossover.
• Uproxx spotlights Edwina Findley, who plays a new character: "Her weapon of choice is the pick-axe, with which she is amazing. She collects zombie teeth and zombie fingers and sells them as good-luck charms. She's a loner."
• Previewing the Season 3 Finale, ComicBook.com says that "the stage is set for more characters to join the fallen."
• ComicBook.com declares that Fear the Walking Dead is seeing an "uptick in its ratings which may owe thanks to some rave reviews surrounding the series."
• Discussing diversity on TV, Australia's The Daily Telegraph notes that Colman Domingo stars as Strand, who "just happens to be black and gay."
• For recaps and reviews of Season 3, Episode 14, "El Matadero," check out BuddyTV, ComicBook.com, Entertainment Weekly, 411Mania.com, MarketWatch, SyFy and Undead Walking.
Watch the latest episode on amc.com and AMC apps for mobile, Fire TV, Xbox One, Apple TV, Roku and Chromecast.
To stay up-to-date with the latest news, join the Fear the Walking Dead Insiders Club.
Read More