Press
Dave Erickson Talks Alicia With Syfy; Yahoo Wants to Know Who's Still Alive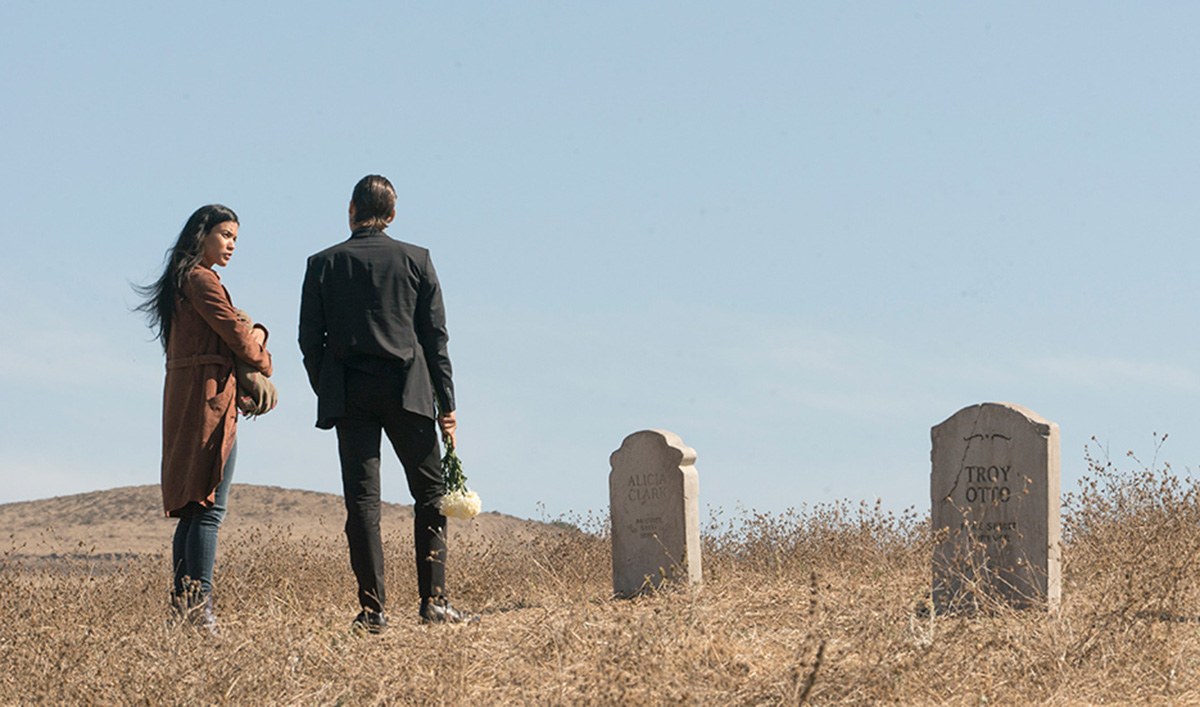 This week, Dave Erickson discusses Alicia with Syfy Wire, while Yahoo wants to know who's still alive on the show. Plus, Screen Rant is excited for a Season 4 transformation. Read on for more:
• Speaking about Alicia with Syfy Wire, Dave Erickson explains, "I think there's an interesting quality in that she's out on her own for the first time, and I think what she sees in Diana is a woman who's been doing essentially what Alicia now aspires to do."
• After viewing the Season 3 Finale, Yahoo wonders, "So, which one of our favorite characters are still alive?"
• Screen Rant observes that "with Season 4, Fear the Walking Dead has a real opportunity to transform the show by capitalizing on the degree to which Season 3 pushed the reset button."
• BT asks "the seven burning questions we have after the Season 3 Finale."
• Filmoria reports that Season 3 will arrive on Blu-ray and DVD on Dec. 4.
Full Season 3 now available on amc.com and AMC apps for mobile, Fire TV, Xbox One, Apple TV, Roku and Chromecast.
To stay up-to-date with the latest news, join the Fear the Walking Dead Insiders Club.
Read More