Video
Will Daniel and Strand Be Able to Put Aside Their Differences in Fear the Walking Dead Episode 11?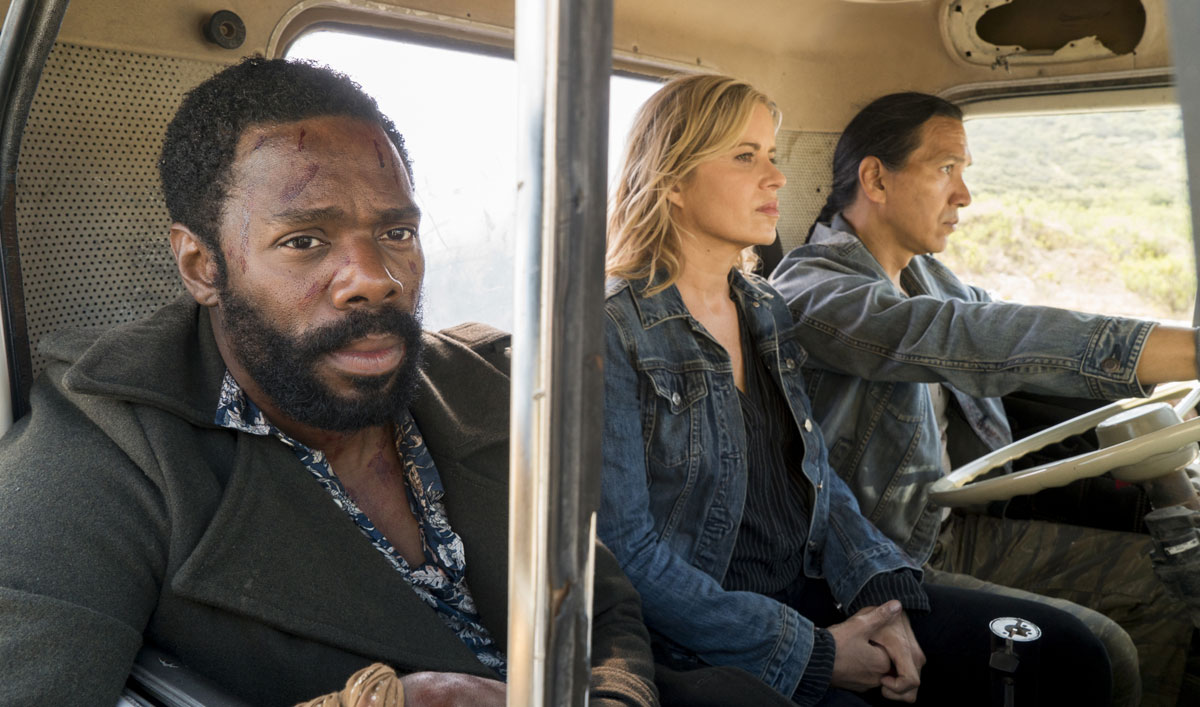 In trading Walker's gold for Strand's freedom, Madison has pinned her hopes of saving the ranch squarely on the shoulders of her old friend's legendary negotiating skills.
Strand is nothing if not persuasive but, in Episode 11, he'll have to deal with the person least likely to trust him: Daniel Salazar.
Will Daniel and Strand be able to put aside their differences if it means survival for Broke Jaw Ranch and the dam?
Watch Season 3, Episode 11 "La Serpiente" Now
These uneasy allies didn't part on the best of terms.
After all, Strand lied about Ofelia's whereabouts to play Daniel and save his own life from Dante.
With Madison, Strand and Walker on the way to the dam to strike a deal, old tensions may flare up with disastrous results for all.
Watch the episode now on amc.com and AMC apps for mobile, XBox One, Apple TV, Roku and Chromecast.
Fear the Walking Dead airs Sunday at 9/8c on AMC. Click here to add a reminder to your calendar.
To get full episodes, behind-the-scenes video and more, sign up for the weekly newsletter.
Read More