Video
The Fear the Walking Dead Cast Breaks Down the Final Moments of Jake and Troy's Brotherly Bond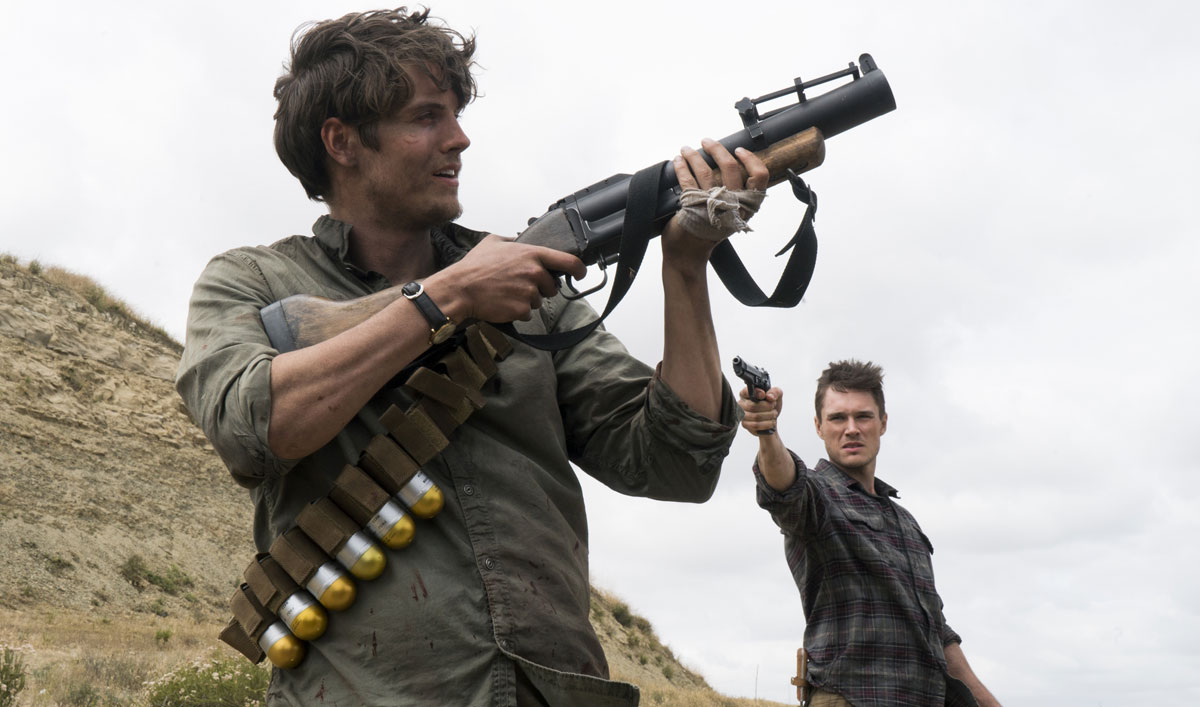 Upon his exile from the Ranch, Madison left Troy with a knife, a gun, a bullet, and an insatiable thirst for revenge.
As Showrunner Dave Erickson says in a new behind-the-scenes video breaking down Episode 12, Troy "…discovers that he might have a big enough weapon to take back the Ranch."
That weapon is a huge herd of Infected and Troy is pointing it directly at his former home.
Go Inside Season 3, Episode 12 "Brother's Keeper" With the Cast and Creators
"He's lost everything and has lost any sense of purpose," says Daniel Sharman (Troy) of his character.
Once Troy decides to be the "Pied Piper" of the Infected, it's up to Jake to deal with his brother.
"That's the moment where Jake realizes, 'I have to put my brother down,'" says Erickson.
Troy's actions finally dissolve the tenuous fraternal bond between him and Jake.
"How can someone bring this destruction on the home that he was brought up in and the people he grew up with?" wonders Sam Underwood (Jake), "You're talking about mass murder."
Click here to watch the video now and hear from the cast and creators on Troy's wild return to the ranch.
Watch the episode now on amc.com and AMC apps for mobile, XBox One, Apple TV, Roku and Chromecast.
Fear the Walking Dead airs Sunday at 9/8c on AMC. Click here to add a reminder to your calendar.
To get full episodes, behind-the-scenes video and more, sign up for the weekly newsletter.
Read More