Video
The Cast of Fear the Walking Dead Go Inside Daniel and Strand's Fraught Relationship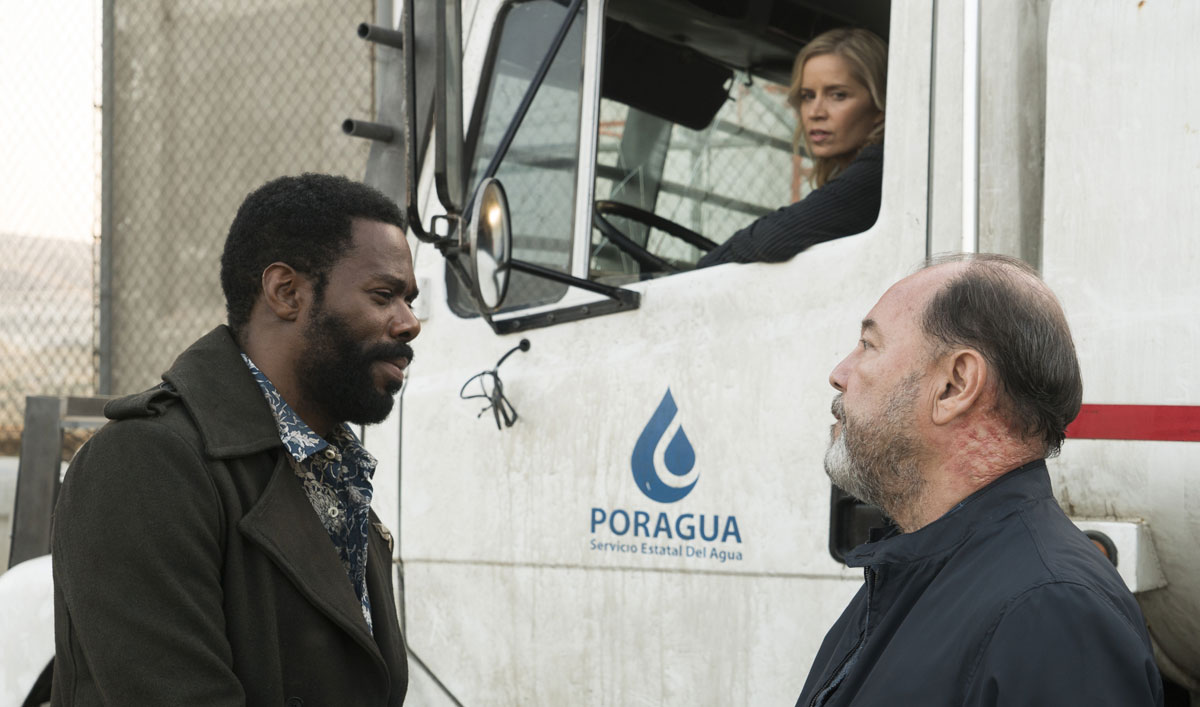 Madison and Walker are closer than ever to securing water, but when they arrive at the dam with Strand, it's clear Daniel's issues with Strand might threaten the overall mission.
As Colman Domingo says in a new behind-the-scenes video breaking down Episode 11, "Strand is very concerned. They have no idea who Daniel has become."
If Daniel referring to Strand as a serpent is any indication of how much he trusts him, things aren't looking good so far.
Go Inside Season 3, Episode 11 "La Serpiente" With the Cast and Creators
Given their history, "they both know what each other is capable of," says Rubén Blades. "[Daniel] respects Strand, but he does not trust him at all."
Luckily, Madison can reel Daniel in, but just because they're working together, doesn't mean they trust each other.
Still, the stakes are high, and something's got to give to move forward.
"[Strand] still understands Daniel and he's still going to take a chance on him," says Domingo.
With the wells running dry, the group doesn't have much of a choice.
Click here to watch the video now and hear from the cast and creators on Daniel and Strand's fraught relationship and how it affects Madison's attempt to obtain water for her community.
Watch the episode now on amc.com and AMC apps for mobile, XBox One, Apple TV, Roku and Chromecast.
Fear the Walking Dead airs Sunday at 9/8c on AMC. Click here to add a reminder to your calendar.
To get full episodes, behind-the-scenes video and more, sign up for the weekly newsletter.
Read More