Video
The Cast of Fear the Walking Dead Discusses What (or Who) Is Tearing the Ranch Apart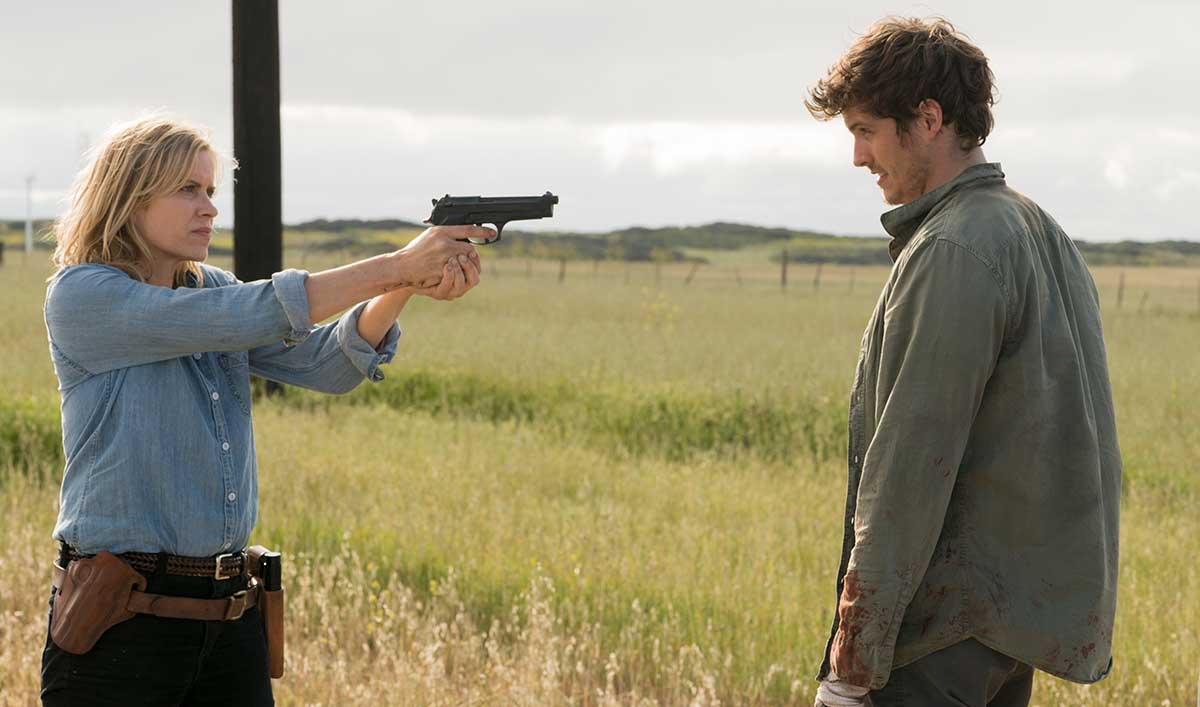 The truce between the Nation and Broke Jaw Ranch is not an easy pill to swallow for some, but in the apocalyptic world, there are worse things than living with your sworn enemy.
As Sam Underwood (Jake Otto) says in a new behind-the-scenes video delving into the Mid-Season Premiere, "If we're going for survival, this is the best-case scenario."
There's one giant and violent obstacle standing in the way of lasting peace: Troy Otto.
Go Inside Season 3, Episode 9 "Minotaur" With the Cast and Creators
"It's the unpredictable nature of Troy that could disrupt the entire uneasy balance that Walker and Madison are trying to achieve," says Michael Greyeyes (Walker).
The two leaders aren't entirely unprepared when Troy does his best to single-handedly destroy everything, holing up in Jeremiah's house armed to the teeth.
What they couldn't prepare for was Nick's decision to join Troy.
"Madison knows that Nick in some ways feels indebted to Troy because he took his father's life," says Kim Dickens (Madison).
Showrunner Dave Erickson thinks that Nick's stake in the matter runs even deeper.
"If Troy succeeds in creating a war, it means the murder Nick committed was for nothing," he says.
Click here to watch the video now and hear from the cast and creators on the stand-off and why Troy wants to go out in a blaze of glory.
Watch the episode now on amc.com and AMC apps for mobile, XBox One, Apple TV, Roku and Chromecast.
Fear the Walking Dead airs Sunday at 9/8c on AMC. Click here to add a reminder to your calendar.
To get full episodes, behind-the-scenes video and more, sign up for the weekly newsletter.
Read More