Video
Strand Fights for His Life in a Scene From Fear the Walking Dead Episode 10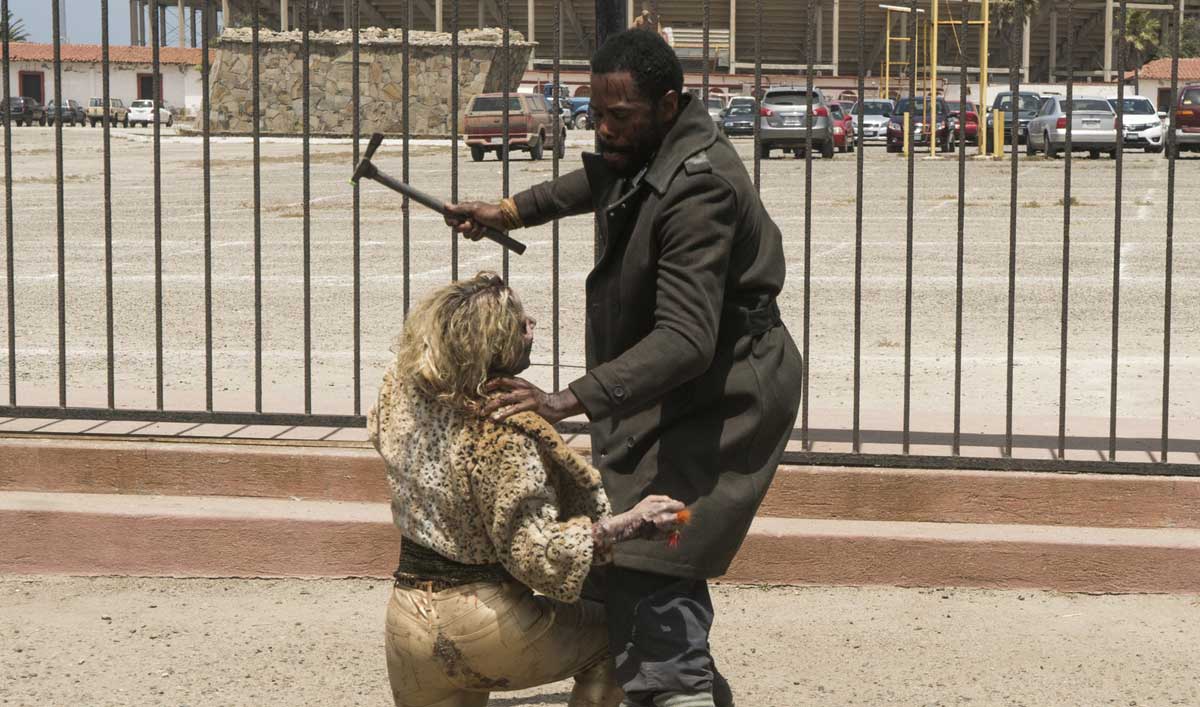 While at the trading post in search of water, Madison runs into none other than Strand.
Strand being Strand, he's gotten himself into trouble and owes a debt to the men who run the Bazaar with an iron fist.
Madison tries to save him, but in this talked about scene, Strand has no choice to to pay off what he owes by defending the Bazaar's front gate from Infected.
Watch the Talked About Scene From Season 3, Episode 10, "The Diviner"
As if that's not challenging enough, he has to stay chained up while doing it.
Alive or dead, his debt will be paid.
Click here to see Strand's solution to his latest predicament.
Watch the episode now on amc.com and AMC apps for mobile, XBox One, Apple TV, Roku and Chromecast.
Fear the Walking Dead airs Sunday at 9/8c on AMC. Click here to add a reminder to your calendar.
To get full episodes, behind-the-scenes video and more, sign up for the weekly newsletter.
Read More