Video
Sneak Peek of Fear the Walking Dead Episode 11 — The Infected Have Strand, Madison and Walker Surrounded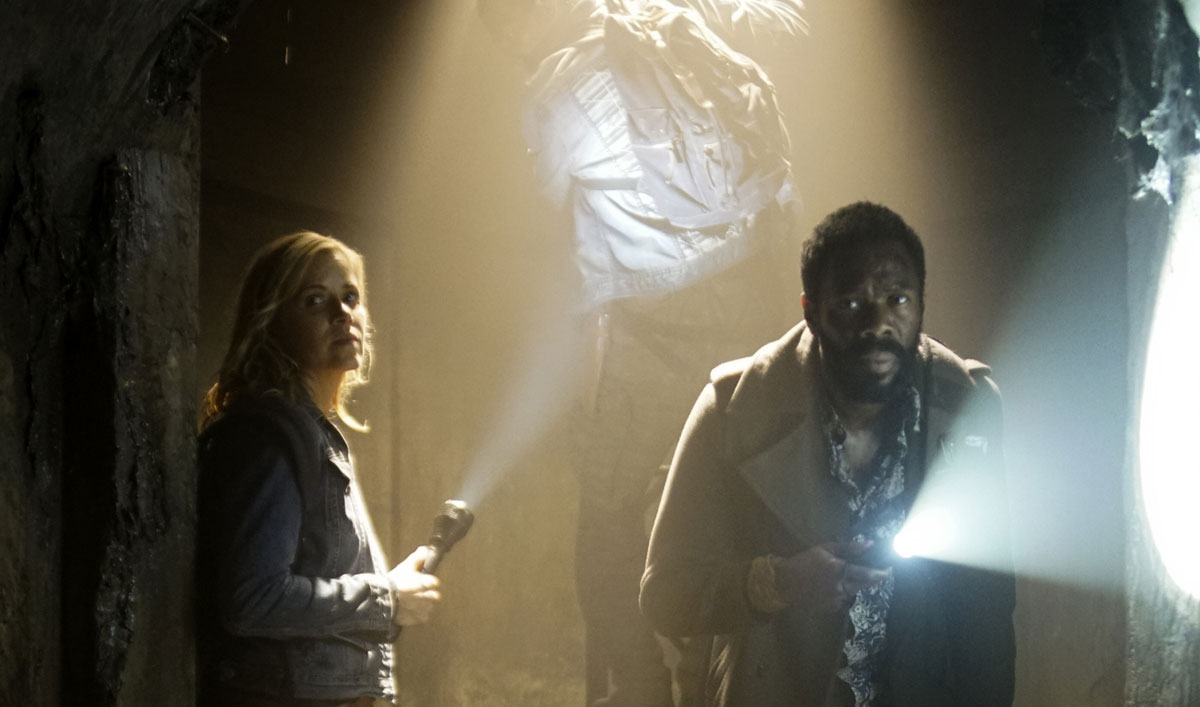 With Strand's help, Madison may have found a way to save the ranch.
But, there's a more pressing threat than even the drought: On the way to the dam to barter for water, the Infected have Strand, Madison and Walker surrounded.
Luckily, Strand is nothing if not resourceful — and in a sneak peek from Episode 11, he reveals his "secret passage" into the dam.
Watch a Sneak Peek of Season 3, Episode 11, "La Serpiente"
The only way around the Infected is under them… in a sewer.
His warning?
"That smell is a bitch slap.  …I do suggest holding your breath on the descent."
Yikes.
Click here to watch a clip from Sunday's all-new episode and get a first look at what's to come.
Watch the latest episode now on amc.com and AMC apps for mobile, XBox One, Apple TV, Roku and Chromecast.
Fear the Walking Dead airs Sunday at 9/8c on AMC. Click here to add a reminder to your calendar.
To get full episodes, behind-the-scenes video and more, sign up for the weekly newsletter.
Read More