Video
See How the Crew Built the Wall of Hydraulic-Powered RVs in Fear the Walking Dead Episode 12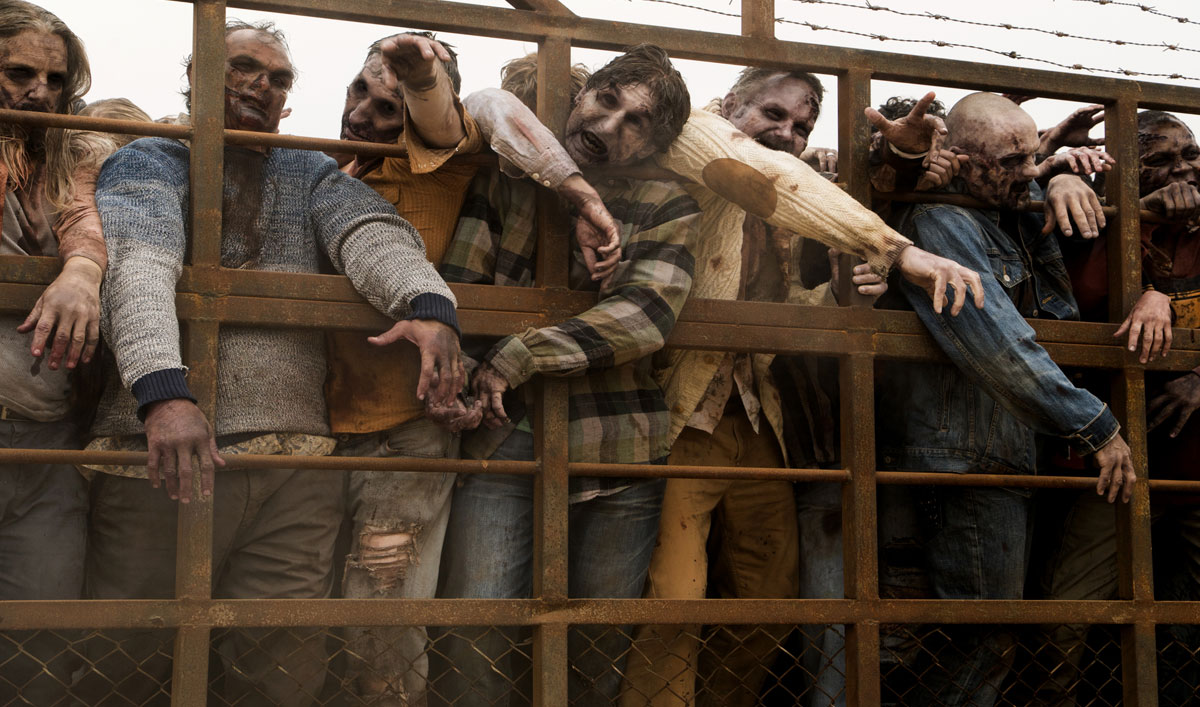 In Episode 12, the ranchers and the Nation face a threat greater than any they've seen before: An Infected horde unleashed by Troy.
Those standing in the way must think quickly and creatively.
For the Ranchers, that means building a wall of defense using RVs.
And, in a new video detailing the making of Fear the Walking Dead Episode 12, the crew shows they had to be just as quick and imaginative to create the stunts and sets the ranchers used to fight off the endless mass of undead.
Go Behind the Scenes of Season 3, Episode 12 "Brother's Keeper" With the Cast and Crew 
"It's a lot of stunts, a lot of effects, lots of blood, lots of weapons… and it's awesome!" says Alycia Debnam-Carey.
Putting the wall together involved placing the RVs on gimbals and pressurizing them, so they rocked back and forth as the Infected arrived.
When came time for the crew to knock an RV over, they put it up on a crane and tilted it just enough before letting the vehicle fall over.
Click here to watch the video and see exactly how the crew rigged the wall of RVs. Plus, the stunts involved in fighting off the swarm of Infected behind it.
Watch the episode now on amc.com and AMC apps for mobile, XBox One, Apple TV, Roku and Chromecast.
Fear the Walking Dead airs Sunday at 9/8c on AMC. Click here to add a reminder to your calendar.
To get full episodes, behind-the-scenes video and more, sign up for the weekly newsletter.
Read More