Video
Nick Makes a Deadly Moment Even Deadlier in the Fear the Walking Dead Mid-Season Premiere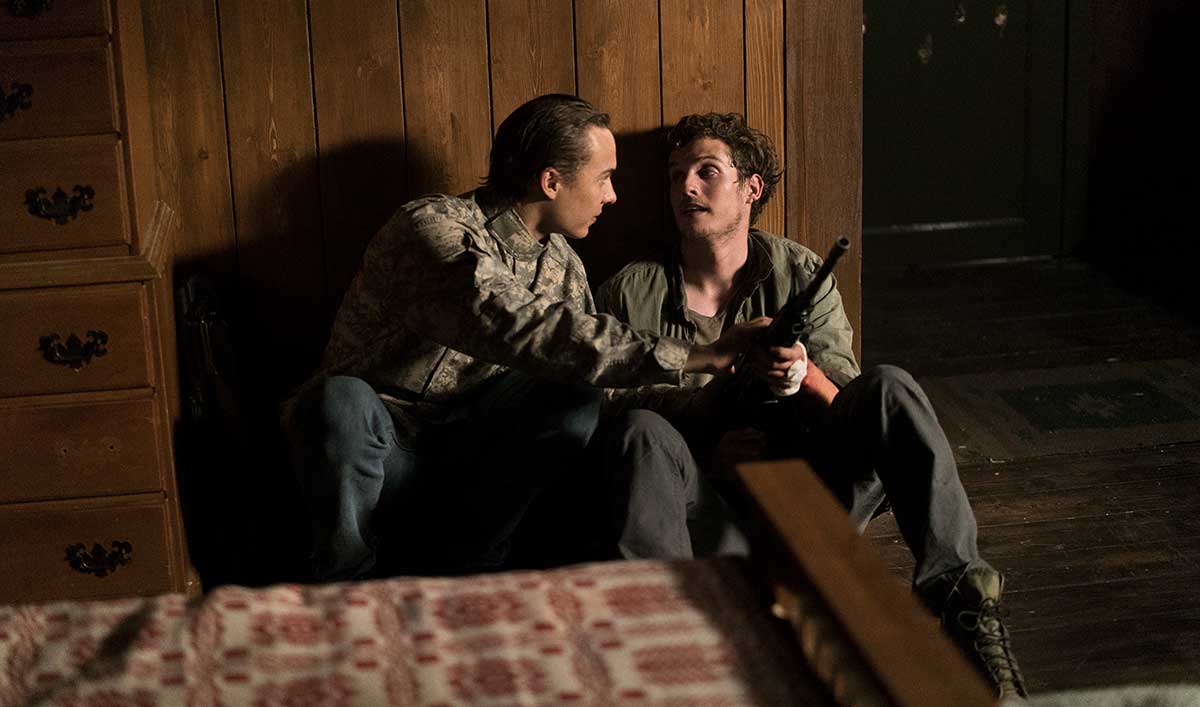 Surrender isn't in Troy Otto's nature, and he didn't think it was in his father's either.
Some part of Troy may have always suspected his father's death wasn't a suicide, but he never had any proof.
That is until Nick drops a truth bomb on Troy right in the middle of a violent standoff with the Nation.
Watch the Talked About Scene From Season 3, Episode 9, "Minotaur"
With the future of the Ranch hanging by a thread, Nick makes a bold move, admitting to Jeremiah's murder and adding fuel to the deadly and unstable fire burning within Troy.
The admission could help Troy accept the possibility of surrender, rather than share his father's fate.
Or, it could accomplish nothing but direct Troy's rage away from the Nation and right at Nick.
Click here to watch the scene and see whether Nick's calculated gamble pays off.
Watch the episode now on amc.com and AMC apps for mobile, XBox One, Apple TV, Roku and Chromecast.
Fear the Walking Dead airs Sunday at 9/8c on AMC. Click here to add a reminder to your calendar.
To get full episodes, behind-the-scenes video and more, sign up for the weekly newsletter.
Read More