Press
Dave Erickson Talks to EW; ComicBook Gets Colman Domingo's Reaction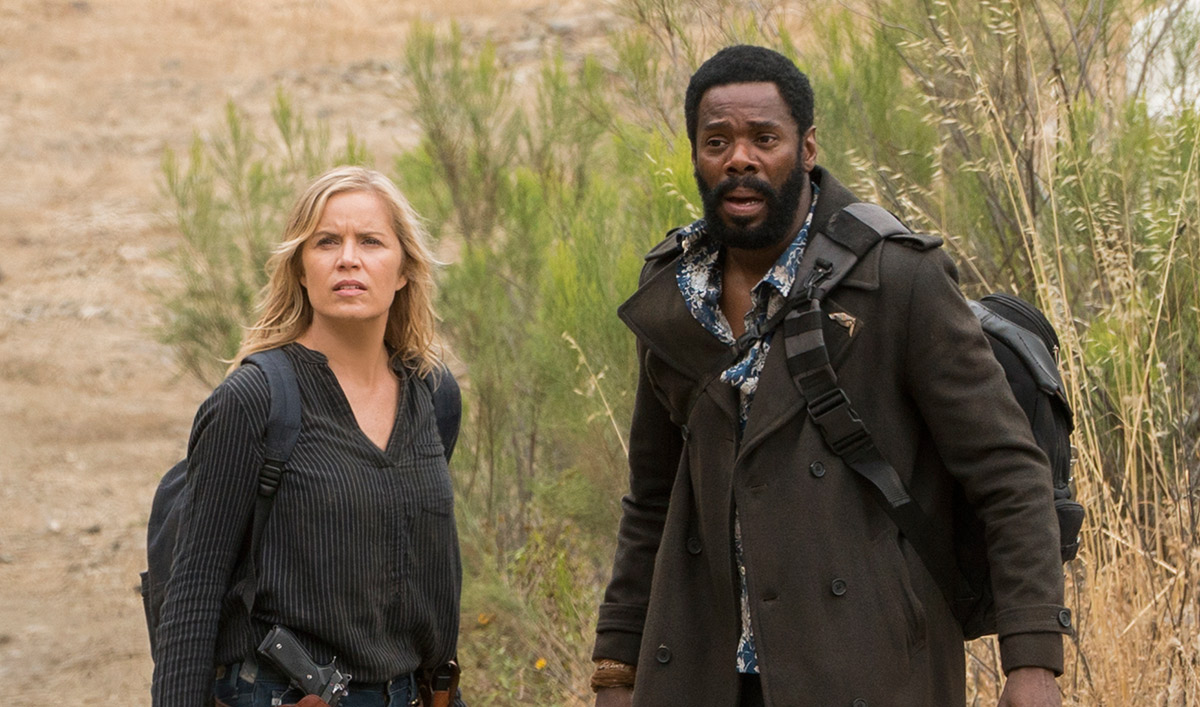 This week, Dave Erickson talks to Entertainment Weekly, while Colman Domingo reacts to the latest episode with ComicBook.com. Plus, Alycia Debnam-Carey favors an Alicia/Maggie crossover. Read on for more:
• Dave Erickson tells Entertainment Weekly that Daniel is "reassured and he's happy to have discovered that Ofelia is alive, but he also really has misgivings about what is best for her. And is it better to reunite with her, or is it better to let her live safely north of the border?"
• Colman Domingo reveals his reaction to the latest episode to ComicBook.com: "The moment I read that it had a pretty happy ending instead of a tongue and cheek ending, I got really nervous. Because I thought, 'Boy do we have somewhere to fall from now?'"
• Talking The Walking Dead crossover with UPI, Alycia Debnam-Carey says "I've always said Maggie would be a good one [to work with] just because I think that's a good duo. I think I'd really like to see that girl power. Yeah, so, I think that would be my crossover dream."
• Dave Erickson previews to Cinema Blend that "you're gonna start to see that reality, that apocalyptic reality start to creep back in, and creep into the ranch, and that's gonna become a greater threat."
• Hypable asks, "Which Fear the Walking Dead character should lead Broke Jaw Ranch?" and presents some candidates.
• ComicBook.com interviews Colman Domingo, who explains that Travis' death "was part of the evolution of Madison's character. What it does for everyone moving forward is we had to move the central figure to really examine what we're made of."
• Looking ahead to the next episode, "Brother's Keeper," CarterMatt says viewers will "have a chance to see a new situation unfold, and as we inch all the closer to the finale, with that will be the rise of another dangerous threat that is beyond just Walker or a serious lack of water and other supplies."
• Colman Domingo tells ComicBook.com that Dave Erickson is "such a dynamic showrunner and writer and I think if you think Season 3 already has been pretty awesome, the back half of the season is pretty epic."
• "I think that it will make him a bit more dangerous. It will make him a bit more cagey. I think it will make him a bit more slick," Colman Domingo says to ComicBook.com while discussing Cosmonaut Vaschenko's influence on Strand.
• Discussing the Midseason Premiere, Daniel Sharman tells Seenit that "you're leaving Troy to revert back to a solitary existence and when you leave him in that place you're dealing with a catalyst of emotions – somebody who is very emotionally volatile."
• After missing out on The Walking Dead and Fear the Walking Dead, Paste Magazine says it has "watched all of the grungy, sharply executed AMC digital series Fear the Walking Dead: Passage, with enough pleasure to wonder: What have I been missing all these years?"
• For recaps and reviews of Season 3, Episode 11, "La Serpiente," check out BuddyTV, CarterMatt, ComicBook.com, Den of Geek, 411mania, MarketWatch, Nerd Stash, TVLine and Undead Walking.
Watch the latest episode on amc.com and AMC apps for mobile, Fire TV, Xbox One, Apple TV, Roku and Chromecast.
To stay up-to-date with the latest news, join the Fear the Walking Dead Insiders Club.
Read More