Video
Alicia and Ofelia Battle a Horde in this Scene From Fear the Walking Dead Episode 12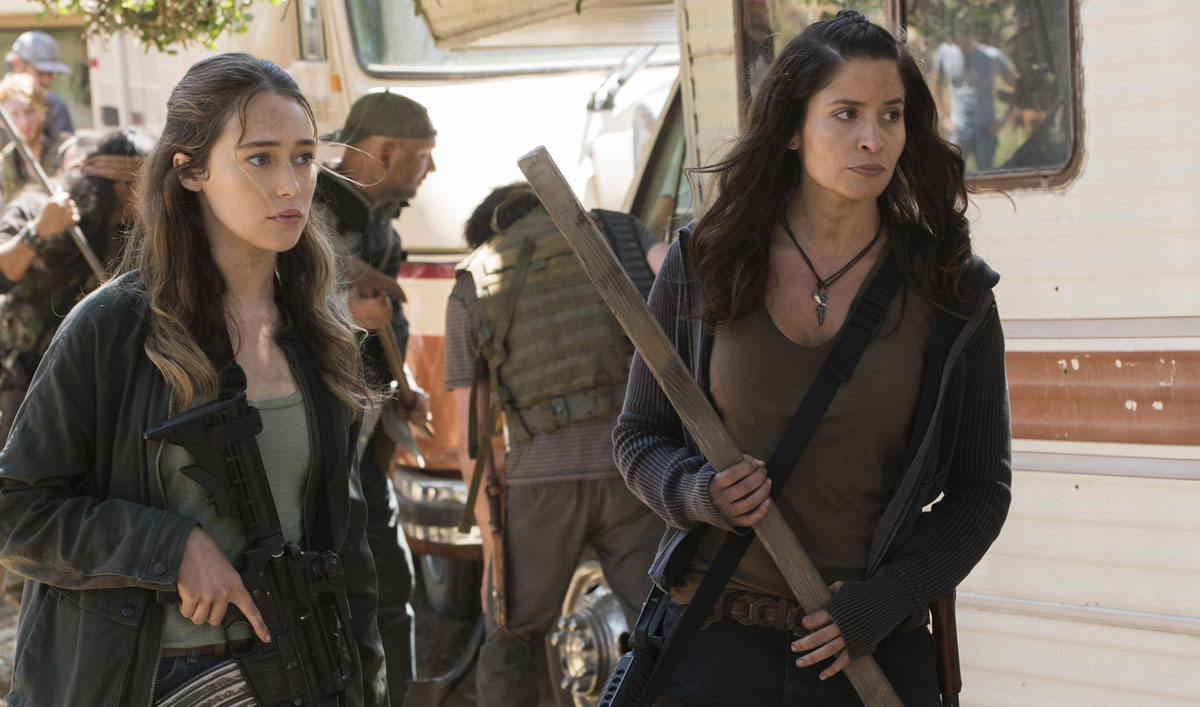 No one could prepare the Ranchers for an uncountable number of the Infected marching right up to their doors.
With their defenses breached, Alicia, Ofelia and Crazy Dog find themselves fighting their way through the chaos in this talked about scene from Episode 12.
Against this many Infected, a couple of guns just won't cut it.
Watch the Talked About Scene From Season 3, Episode 12, "Brother's Keeper"
For every enemy they fell, a half-dozen more arrive in biting range.
They'll have to fight tooth and nail just to survive a few minutes longer.
Click here to see how the trio fares.
Watch the episode now on amc.com and AMC apps for mobile, XBox One, Apple TV, Roku and Chromecast.
Fear the Walking Dead airs Sunday at 9/8c on AMC. Click here to add a reminder to your calendar.
To get full episodes, behind-the-scenes video and more, sign up for the weekly newsletter.
Read More