Video
See Why "All Bets Are off" When Fear the Walking Dead Returns on September 10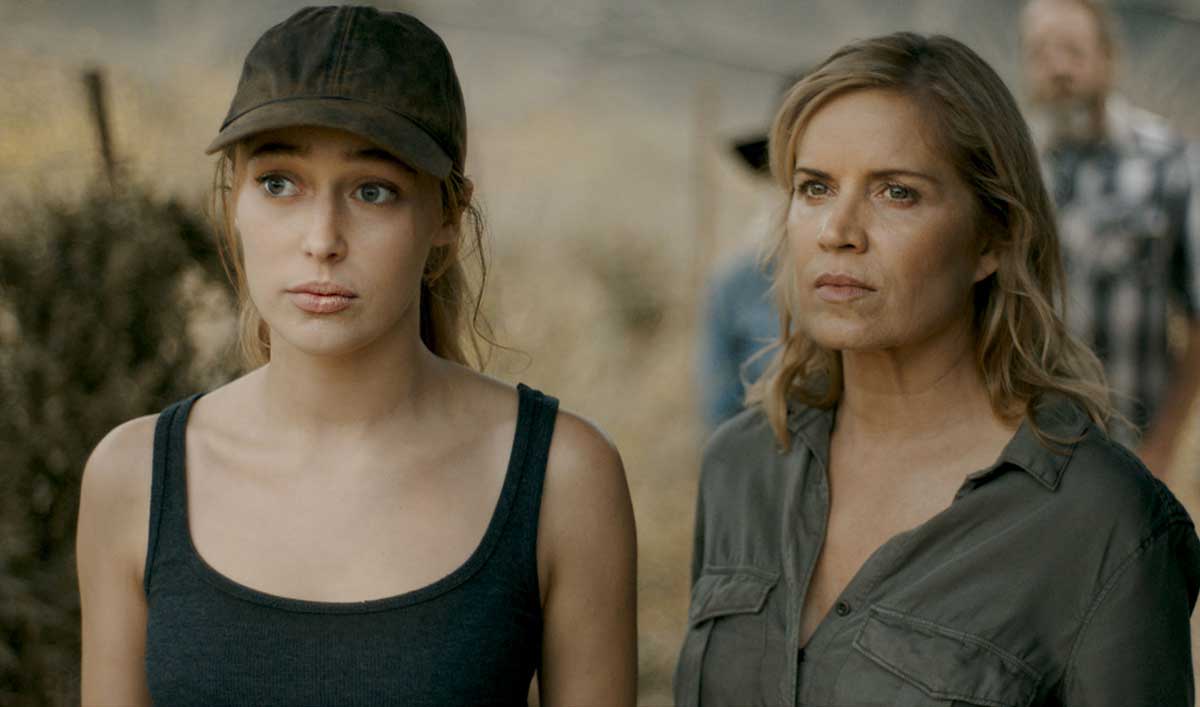 The return of Fear the Walking Dead is just around the corner — and the tension is palpable.
In a new video previewing the final eight episodes of Season 3, the cast and creators guarantee things are going to get crazy.
"We're landing a little deeper into the apocalypse where the rules are really changing," says Colman Domingo (Victor Strand).
A Look Ahead at the Second Half of Season 3
"It's gonna get pretty messy," agrees Kim Dickens (Madison).
Broke Jaw Ranch, now occupied by the Nation, is a powder keg waiting to explode.
While Jake Otto may ostensibly be the leader of the ranch, "the truth is Madison is in control," says showrunner Dave Erickson.
Is her force of will enough to avert disaster?
Either way, fans can expect "lots of action, lots of blood," according to Ruben Blades (Daniel) when Fear returns September 10.
Watch the video now to get a look at what's to come.
Fear the Walking Dead returns Sunday, September 10 at 9/8c on AMC.
Watch full episodes of Fear the Walking Dead on amc.com and AMC apps for mobile, Fire TV, Xbox One, Apple TV, Roku and Chromecast.
To get full episodes, behind-the-scenes video and more, sign up for the weekly newsletter.
Read More