Video
Madison Discovers the Fate of Those Who Leave Broke Jaw Ranch in Fear the Walking Dead Episode 6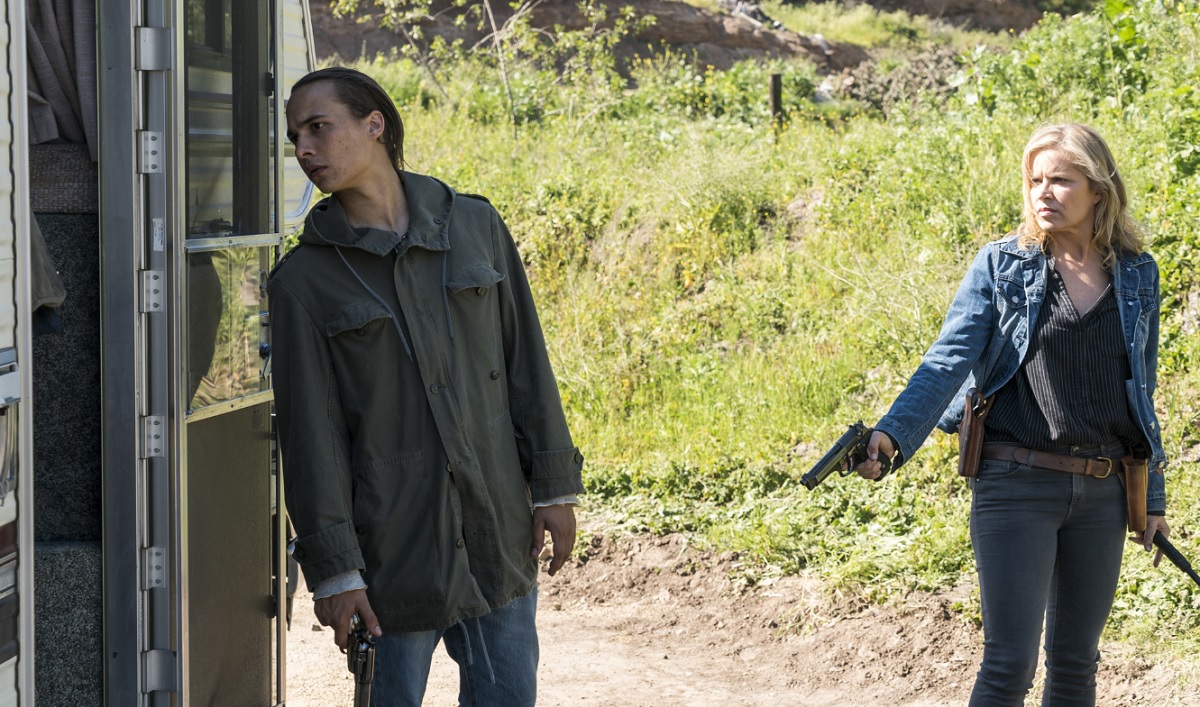 The fight between Broke Jaw Ranch and the Nation seems imminent and some of the ranchers have lost their nerve.
That includes the Trimbols, one of the founding families, who decided to flee their home.
In this talked about scene, Madison, Nick, and Jeremiah Otto leaves the ranch on the hunt for the Trimbols, who they believe are in danger.
Watch the Talked About Scene From Season 3, Episode 6, "Red Dirt"
There's good reason for that: Walker's men are out for vengeance against the Ranch's founders and the Infected are everywhere.
Eventually, they find what they're looking for, but the discovery raises new questions that may be best left unanswered.
Click here to see the ugly truth Madison uncovers outside the gates.
Fear the Walking Dead airs Sundays at 9/8c on AMC.
Watch the latest episode on amc.com and AMC apps for mobile, Fire TV, XBox One, Apple TV, Roku and Chromecast.
To receive talked about scenes for each episode and more exclusive videos each week, sign up for the weekly Fear the Walking Dead newsletter.
Read More