Press
"Fear the Walking Dead Survival" Attraction Coming to Las Vegas This Summer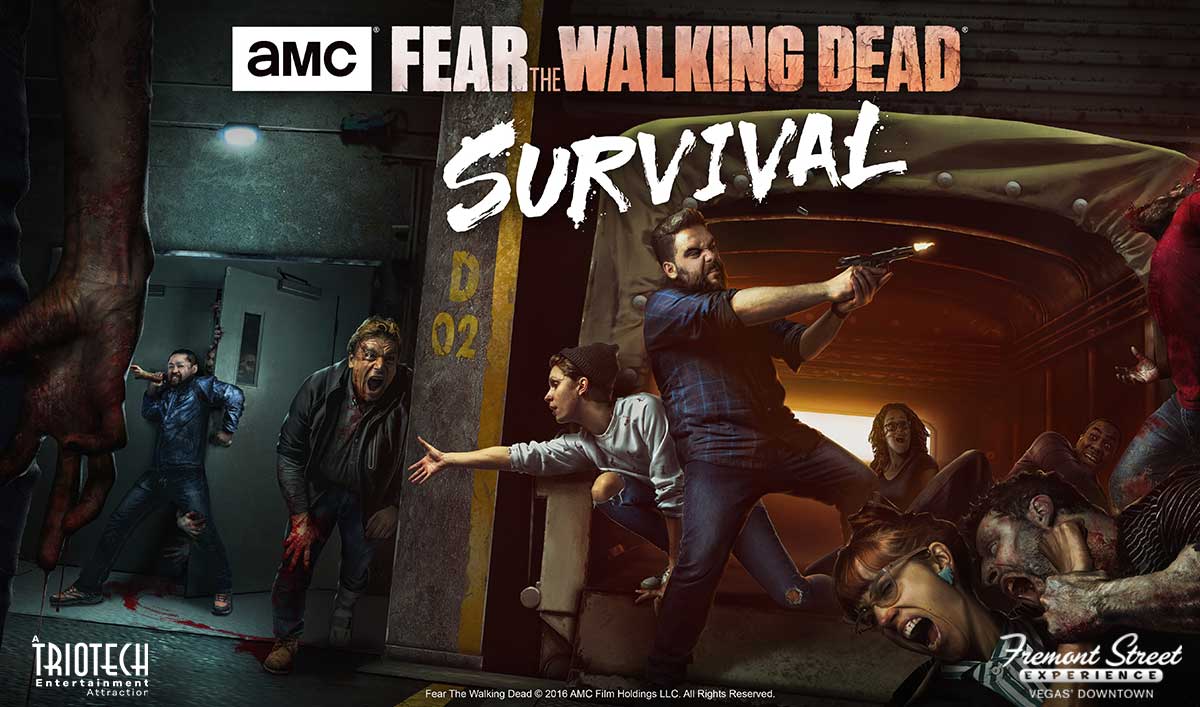 This summer, Fremont Street Experience — a five-block entertainment district located in historic downtown Las Vegas — will be home to a new electrifying attraction: "Fear the Walking Dead Survival," brought to you by AMC and TRIOTECH.
Inspired by the hit AMC series, thrill-seekers and zombie fanatics will enjoy this unique multi-sensory experience that combines a thrill ride, an escape room, a maze and interactive gaming, all set against the horrors of a zombie apocalypse.
Binge the First Half of Fear the Walking Dead Season 3
The groundbreaking attraction, in the heart of Fremont Street Experience, will feature elaborate sets, all-encompassing audio and video, as well as high-tech motion simulator technology.
Upon entering into the "Fear the Walking Dead Survival" experience, guests will find themselves in the setting of a temporary military facility set inside a junior college amidst growing rumors of a zombie outbreak. Brave souls will have to explore the inner-workings of the military-controlled facility, which includes multiple zones and various experiences, and face their fears and protect their lives against a bloodthirsty hoard of the Infected. Visitors will need to utilize their survival skills and instincts to fight off the never-ending zombies and escape back into the real world.
"Fear the Walking Dead Survival" is created in partnership with TRIOTECH, an award-winning leader in creating high profile, technologically-advanced, interactive, media-based attractions.
Click here to visit the official site of "Fear the Walking Dead Survival" and get more information.
Watch full episodes of Fear the Walking Dead on amc.com and AMC apps for mobile, Fire TV, Xbox One, Apple TV, Roku and Chromecast.
Fear the Walking Dead returns Sunday, September 10 at 9/8c on AMC. To get full episodes, behind-the-scenes video and more, sign up for the weekly newsletter.
Read More