Press
Fear the Walking Dead Season 3 Returns With Back-to-Back Episodes on Sunday, September 10 at 9/8c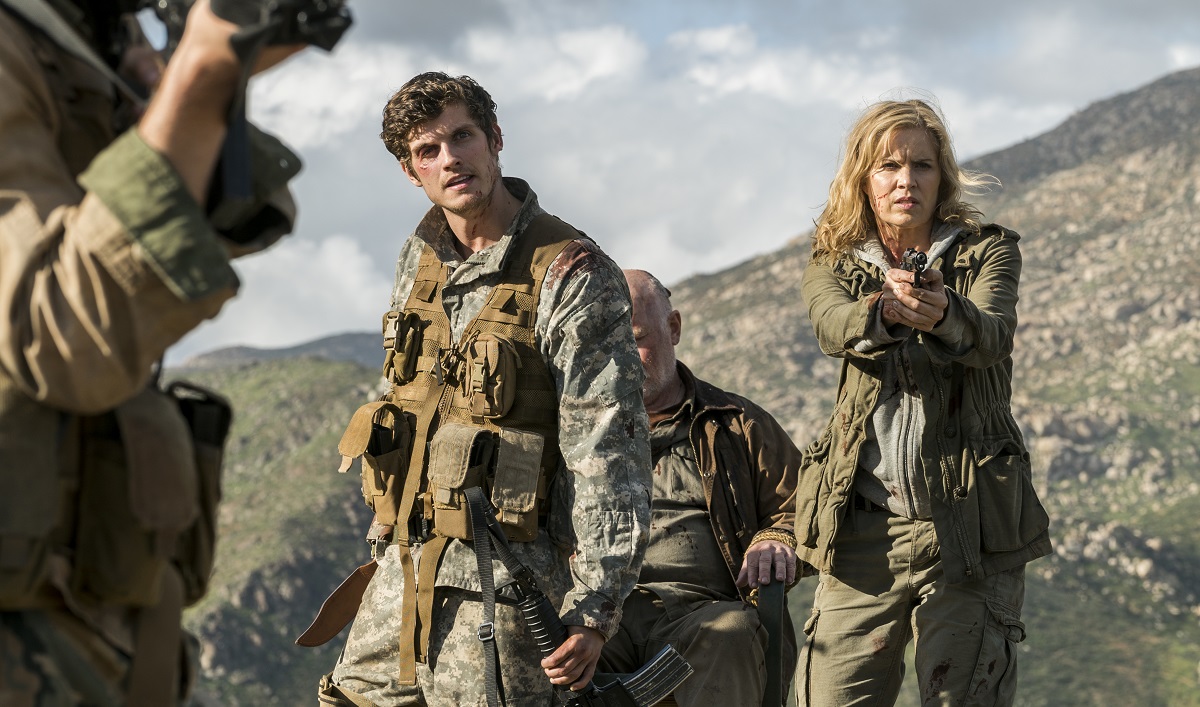 Fear the Walking Dead Season 3 will return on Sunday, September 10 at 9/8c with two back-to-back episodes. The conclusion of Season 3 will consist of eight episodes as the Clark family deals with the fallout from the Mid-Season Finale.
Watch the First Half of Fear the Walking Dead Season 3
In the second half of Season 3, the Clark and Otto families have secured an uneasy truce with Walker and the Nation. Former enemies must find a way to survive together. Tension mounts at Broke Jaw Ranch as their militia is decimated, resources are scarce and the Dead are encroaching.
Meanwhile, the Gonzalez Dam — where Strand was imprisoned and Daniel Salazar has found a home — is a source of life in a drought-stricken world.
In his new home, Daniel has again become el soldado and bides his time in service to Lola and the dam, but hasn't given up the ghost of Ofelia.
Strand, on the other hand, has hit rock bottom and desperately needs a partner to harness the world's only currency if he is going to be resurrected.
Watch full episodes of Fear the Walking Dead on amc.com and AMC apps for mobile, Fire TV, Xbox One, Apple TV, Roku and Chromecast.
Fear the Walking Dead returns Sunday, September 10 at 9/8c on AMC. To get full episodes, behind-the-scenes video and more, sign up for the weekly newsletter.
Read More