Video
Cast and Creators Explore the Dark Side of the Ranch's Founders in Fear the Walking Dead Episode 6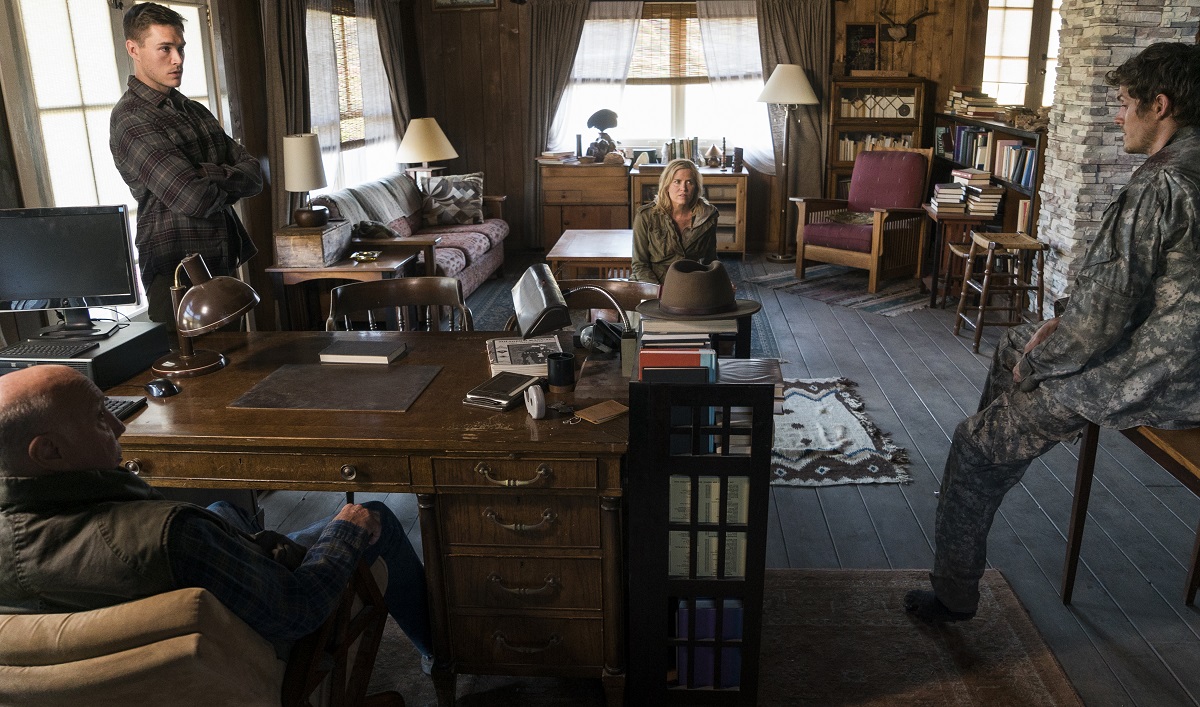 Jeremiah Otto Sr. has made it his mission to protect Broke Jaw Ranch by any means necessary.
But, as it turns out, the land wasn't always his to protect.
"One of the things this season is about is appropriation and re-appropriation," says Showrunner Dave Erickson in a new behind-the-scenes video. "..And what we've come to learn is that this ranch that the Ottos own was not always theirs."
Go Inside Season 3, Episode 6 "Red Dirt" With the Cast and Creators
"Something they did — a crime committed by all the founders — is coming back to haunt them," adds Erickson.
With Walker out to avenge the atrocities exacted on his people, the ranchers best shot at survival is coming together as a united community.
Unfortunately, how to best counter Walker pits Troy and Jake Otto against one another, and brings up questions about who will lead after their father is gone.
"This world requires action," says Sam Underwood, who plays Jake. "Troy represents the darker side of what that is."
Who will lead: rational Jake or impulsive Troy?
Click here to watch the full video and see the cast and creators explore the dark side of Broke Jaw Ranch. Plus, learn how Madison lies to protect the future of their home and becomes a leader in the process.
Watch the latest episode on amc.com and AMC apps for mobile, Fire TV, XBox One, Apple TV, Roku and Chromecast.
Fear the Walking Dead airs Sundays at 9/8c on AMC.
To receive exclusive behind-the-scenes videos for each episode, sign up for the weekly Fear the Walking Dead newsletter.
Read More