Video
Strand's "Guardian Angel" Returns in Fear the Walking Dead Episode 3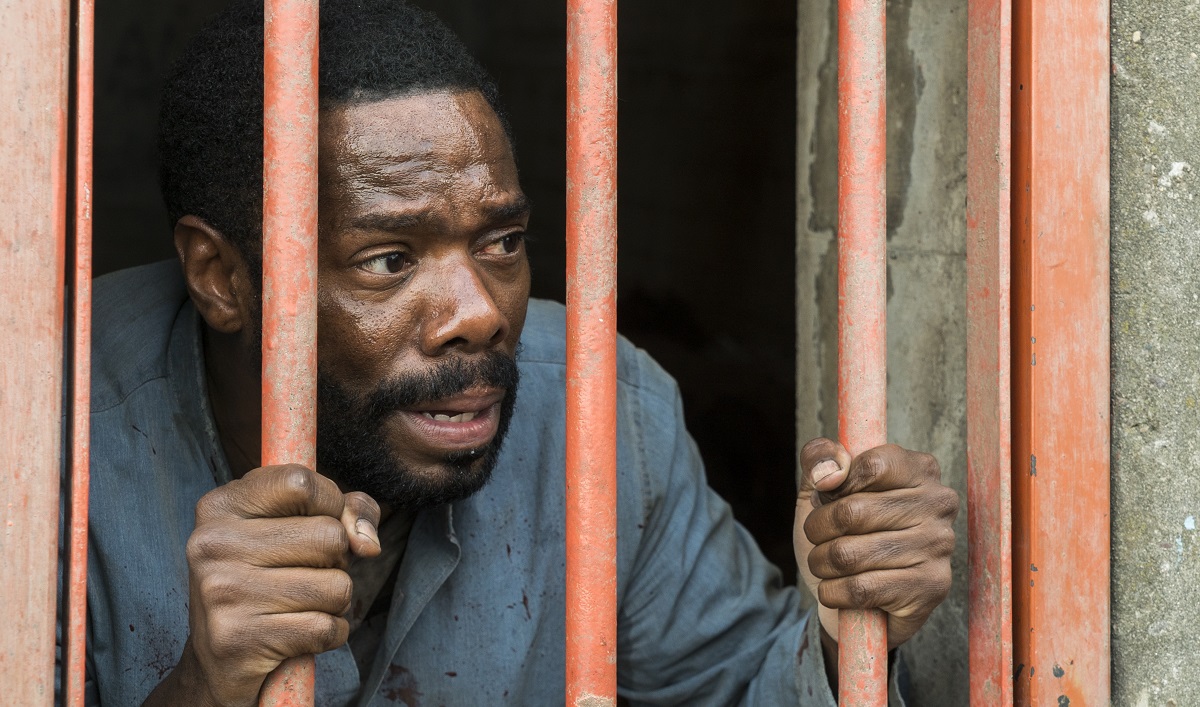 Even before the apocalypse, there was no mess Strand couldn't talk his way out of.
But his legendary powers of persuasion have finally failed him.
In this talked about scene from Episode 3, Strand is locked in a cell and at the mercy of Dante.
Strand needs a guardian angel and, luckily for him, an old friend who once promised to fill that very role has returned.
Watch the Talked About Scene From Season 3, Episode 3, "TEOTWAWKI" 
Strand may have proved to be useless to Dante, but maybe Daniel Salazar has something else planned for him. That is, if Daniel still considers Strand a friend…
Click here to watch the full scene and see how their reunion plays out.
Fear the Walking Dead airs Sundays at 9/8c on AMC.
Watch the latest episode on amc.com and AMC apps for mobile, XBox One, Apple TV, Roku and Chromecast.
To receive talked about scenes for each episode and more exclusive videos each week, sign up for the weekly Fear the Walking Dead newsletter.
Read More