Video
See the Horrors Madison Uncovers in Fear the Walking Dead Episode 5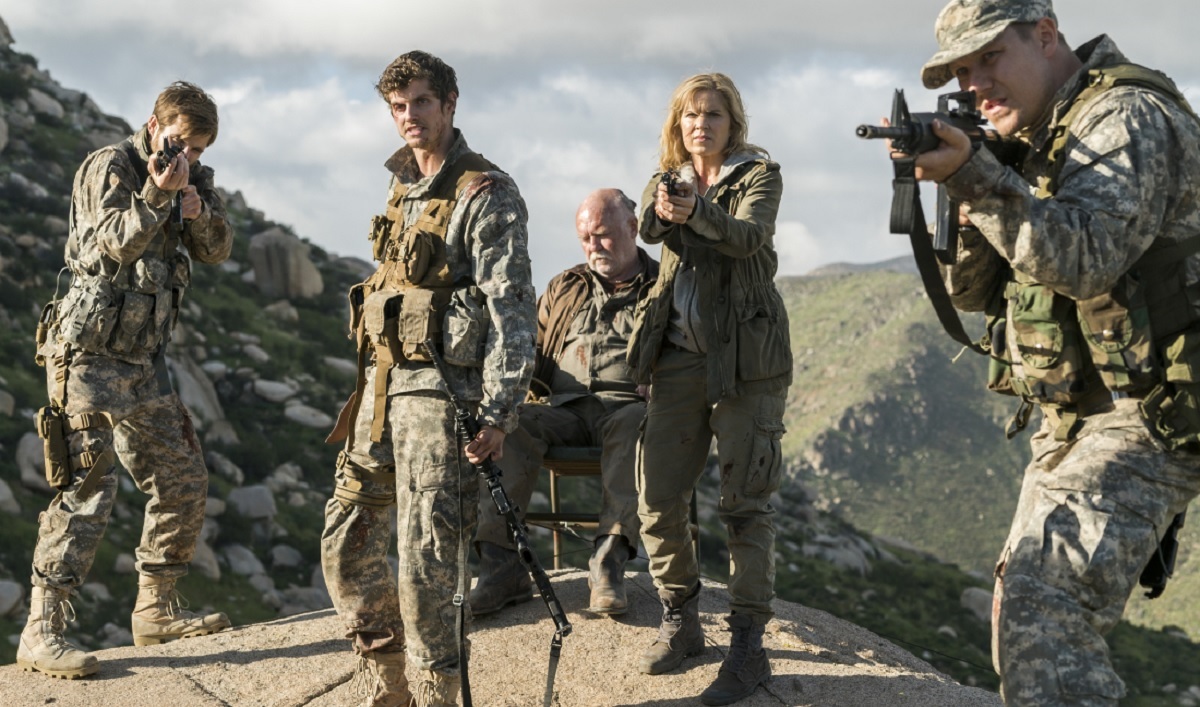 Both Madison and Troy knew to expect trouble on their mission to the outpost, but in this talked about scene from Episode 5, they stumble upon an eerie scene unlike any other.
All of the survivors have seen and done unspeakable things ever since the world changed, but some sights are still tough to take.
What awaits them at the outpost is gruesome enough to even bring a hardened militiaman to his knees.
Watch the Talked About Scene From Season 3, Episode 5, "Burning in Water, Drowning in Flame"
To make matters worse, the man who committed the atrocity hasn't left the scene — and he's out for blood.
Click here to see the horror that the group encounters, and what its perpetrator wants.
Fear the Walking Dead airs Sundays at 9/8c on AMC.
Watch the latest episode on amc.com and AMC apps for mobile, Fire TV, XBox One, Apple TV, Roku and Chromecast.
To receive talked about scenes for each episode and more exclusive videos each week, sign up for the weekly Fear the Walking Dead newsletter.
Read More