Press
EW Interviews Dave Erickson; Kim Dickens Talks Madison With TV Guide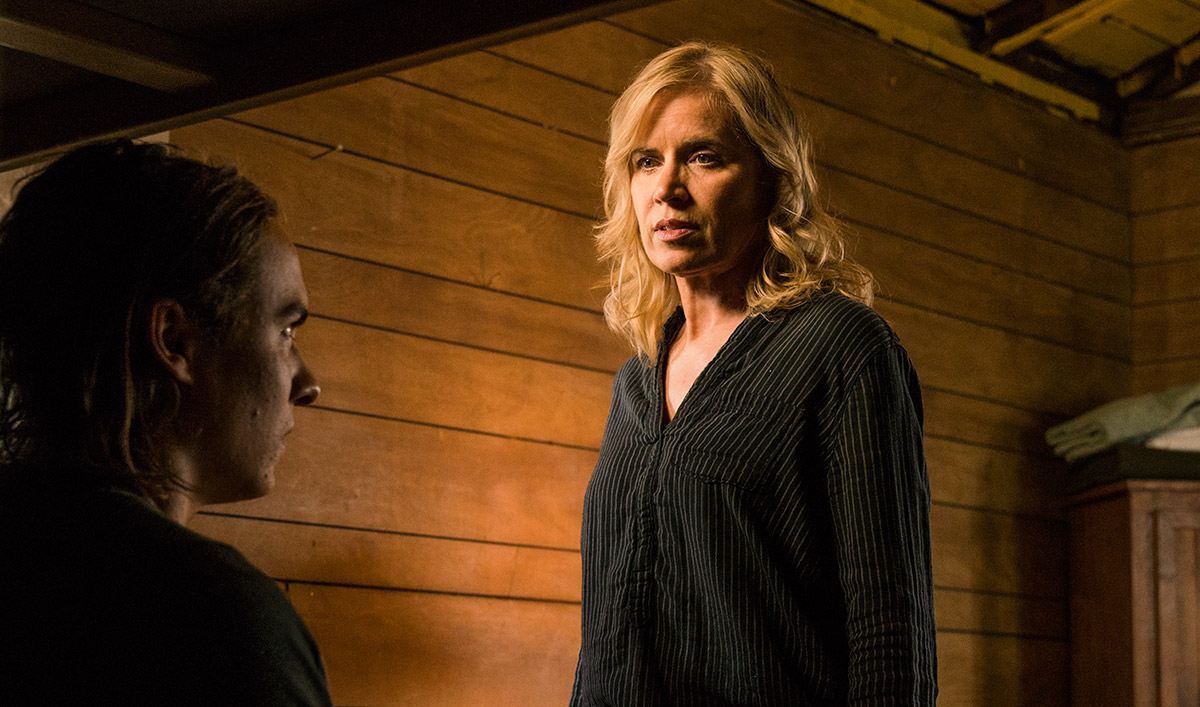 This week, Dave Erickson talks to Entertainment Weekly, while Kim Dickens discusses Madison's arc with TVGuide.com. Plus, Frank Dillane tells SyFy Wire why Nick is stepping up. Read on for more:
• Entertainment Weekly interviews Dave Erickson, who teases that "we find Strand in a far more compromised place than we're accustomed to seeing him, and the question now is whether [Daniel] Salazar is going to help him or hurt him in this new scenario."
• Talking about the repercussions of Travis' death, Kim Dickens says, "Madison really takes control and doubles down. I don't think that she can bear his sacrifice to be for nothing," TVGuide.com reports.
• Frank Dillane tells SyFy Wire that Nick "takes on a slightly more responsible role, a bit more responsible and perhaps a little less selfish," now that Travis has died.
• According to Deadline, Dave Erickson explains, "A big part of the season is about morality. Travis was the moral compass on the show. The reason to do it early was to drive Alicia, Nick and Madison in a very specific way."
• Dave Erickson reveals not only that the next episode will be about what's been happening to Daniel but also that "Ofelia is not dead and we will find out what happened to her as we did with Daniel Salazar," The Hollywood Reporter says.
• "It's the new Madison-Season-3-kills-anything-that-moves. She's merciless. She's not playing anymore," Kim Dickens declares to Access Hollywood.
• Speaking with BT TV about Strand thriving in the zombie apocalypse, Colman Domingo says, "I think after all that he's gone through I think he quite likes the madness. I think there is some enjoyment in all the chaos and because of the type of person he is, it drives him more than others to rise to the top."
• Alycia Debnam-Carey talks about the importance of Alicia's switchblade, saying, "I thought it was time for her to start carrying power, or having some sort of defense that wasn't just Madison," Mic notes.
• "What is fascinating about Troy is you get to know the intricacies and complexities of him. When you first meet him, he's very black and white. But the reality with Troy, is there's a lot of grey areas," Daniel Sharman tells BT TV.
• For recaps and reviews of Season 3, Episode 3, "TEOTWAWKI," check out BuddyTV, ComicBook.com, Den of Geek, Entertainment Weekly, IGN, Mic and TVLine.
Watch "TEOTWAWKI" on Chromecast, Xbox One, Apple TV, Roku, AMC mobile apps and amc.com. Explore the episode with Chris Hardwick on this week's Talking Dead.
To stay up-to-date with the latest news, join the Fear the Walking Dead Insiders Club.
Read More