Video
Cast and Creators on the Impossible Choice Nick Faces in Fear the Walking Dead Episode 5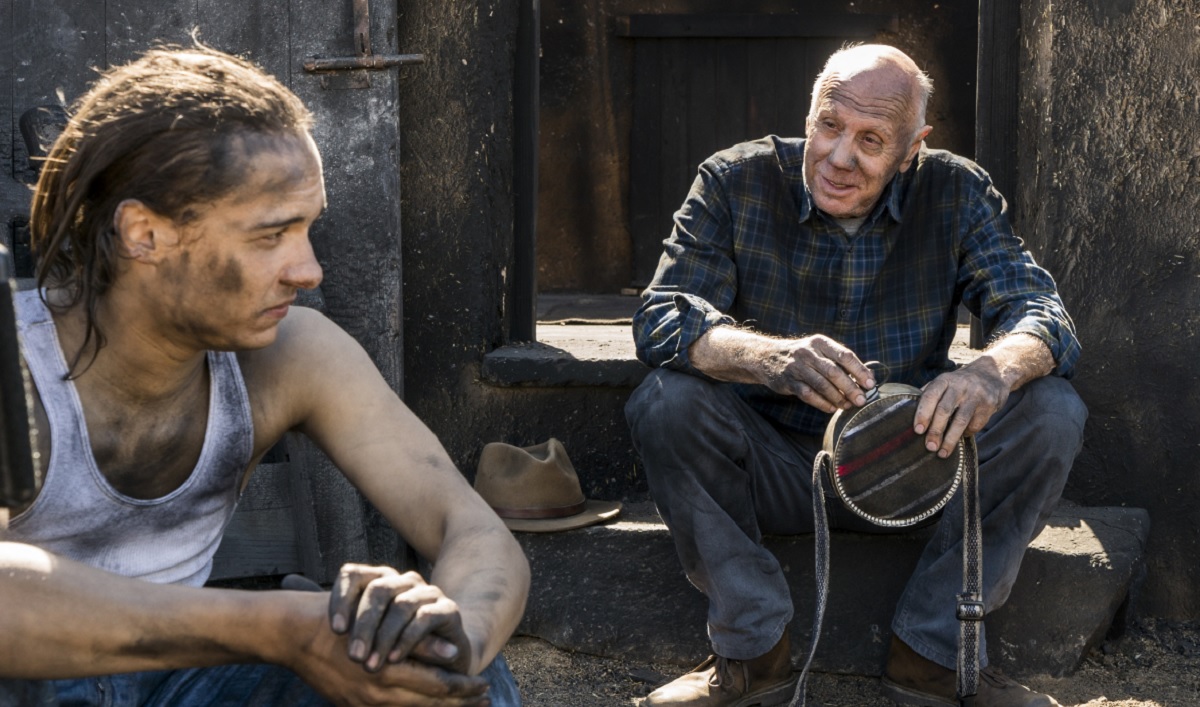 Luciana left her home behind to follow Nick to the border.
Now, he must make a similar choice: Stay at Broke Jaw Ranch with his family, or leave with Luciana because she's not welcome there.
"It's like a ticking clock," Danay Garcia (Luciana) says in a new behind-the-scenes video. "Sooner or later, it's going to explode."
Luciana doesn't want to be around for that inevitable explosion, and she doesn't want Nick there either.
Go Inside Season 3, Episode 5 "Burning in Water, Drowning in Flame" With the Cast and Creators
Nick is "someone who is trying to find his place in this camp," says Showrunner Dave Erickson.
Regardless of what Nick chooses, though, Luciana's own mind is made up.
"She doesn't care about security if it has to do with jeopardizing her values," says Garcia. "She doesn't know what's out there, but she knows it's better than here."
So, what happens when your "your mama wants to stay and your lady wants to go?"
Click here to watch the full video and get the cast and creators' take on why Nick must choose between Broke Jaw Ranch and Luciana.
Watch the latest episode on amc.com and AMC apps for mobile, Fire TV, XBox One, Apple TV, Roku and Chromecast.
Fear the Walking Dead airs Sundays at 9/8c on AMC.
To receive exclusive behind-the-scenes videos for each episode, sign up for the weekly Fear the Walking Dead newsletter.
Read More