Video
Can the Clarks Prove Their Toughness to a Group of Doomsday Preppers? Watch Fear the Walking Dead Episode 3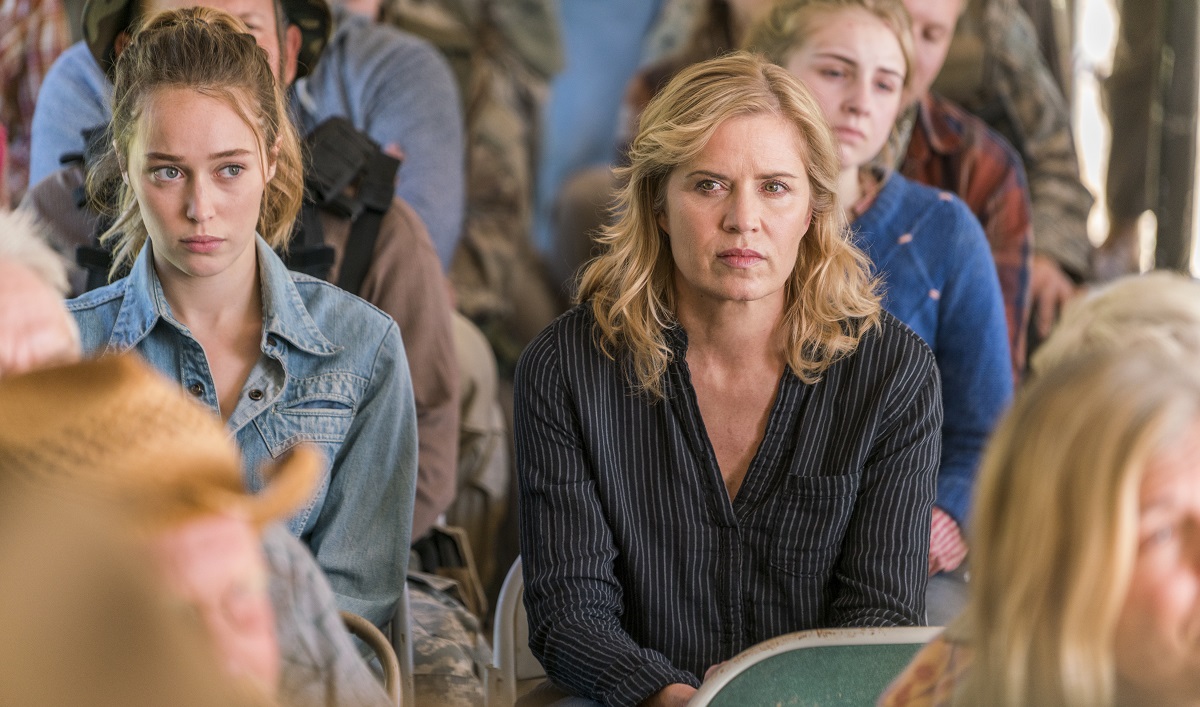 After the outbreak, the Clarks have had to adapt to a new apocalyptic reality.
While the transition has been tough, Madison and her children are still standing.
Jeremiah Otto Sr. and the residents of Broke Jaw Ranch, on the other hand, were ready all along.
Now, as the Clarks look to establish themselves at the ranch, they'll have to prove they are as tough as its gun-toting, doomsday prepper residents.
Watch Season 3, Episode 3 "TEOTWAWKI" Now
In Episode 3, Madison comes across Otto's TV commercial advertising his video series on how to survive "TEOTWAWKI," his acronym for "the end of the world as we know it."
Troy has already acclimated himself to Otto's vision of the world, and the ranch is backed by an equally devoted militia and an impressive arsenal, to boot.
The Clarks may still be finding their place in this new community, but they're going to have to adjust quickly if they want to survive and stay on Otto's good side.
Watch the latest episode now on amc.com and AMC apps for mobile, XBox One, Apple TV, Roku and Chromecast.
Fear the Walking Dead airs Sundays at 9/8c on AMC.
To receive full episodes of Fear the Walking Dead, sign up for the weekly Fear the Walking Dead newsletter.
Read More