Video
Fear the Walking Dead Cast and Crew Introduce Season 3's Newest Survivors and Their Home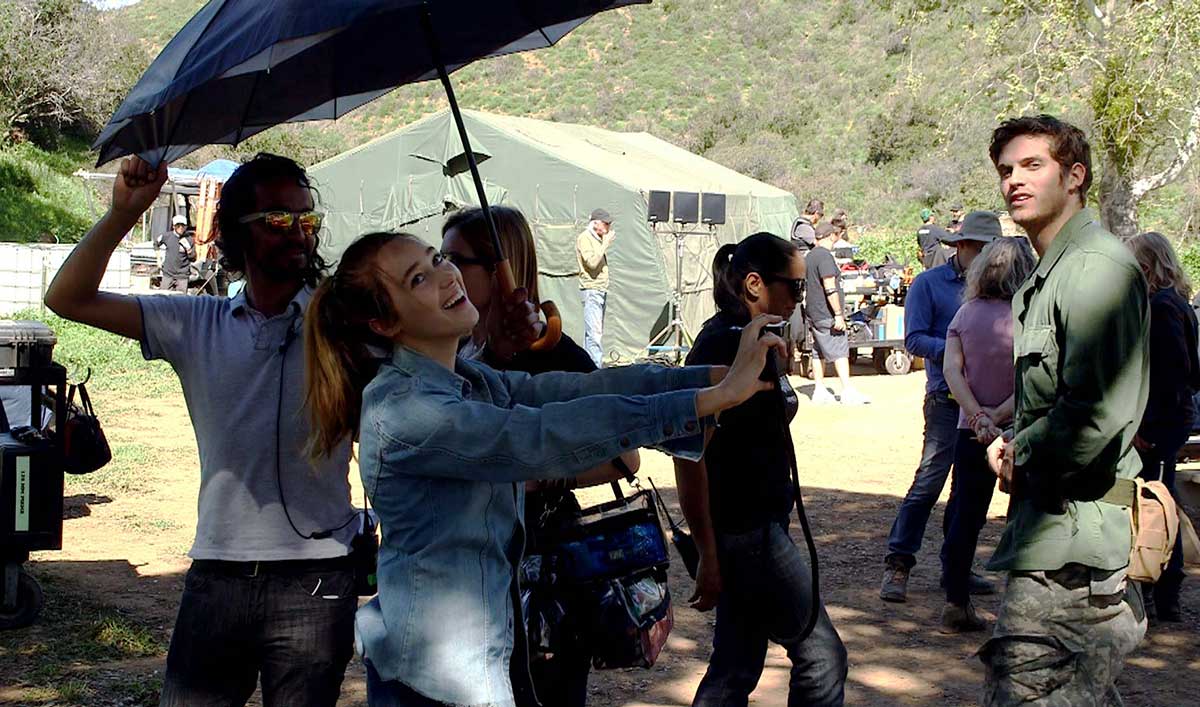 Since the downfall of society, Madison, Travis and their families have become consummate survivors despite zero preparation for the post-apocalyptic world they now inhabit.
They never saw it coming.
During Season 3, they meet the people who did.
In a new behind-the-scenes video, the cast and crew introduce the location Kim Dickens (Madison) calls "the Clarks new home away from home," Broke Jaw Ranch, and its apocalypse prepper leaders, the Otto family.
Watch the Greeting From the Season 3 Set
"Last season we spent a lot of time on the boat and we also spent a lot of time with people who didn't know how to survive the apocalypse. This season we get to enjoy the most beautiful valley, and spend some time with people who really knew what was coming," says Alycia Debnam-Carey (Alicia).
Constructing the Broke Jaw Ranch set in Baja was quite a task according to the cast and crew.
"A lot of this stuff they built from scratch. It is incredible… they dug the road out," recalls Frank Dillane (Nick).
But even within the world of those most prepared to weather the apocalypse, danger is never far.
"We're actually the only people that have seen what's really been going on," warns Debnam-Carey.
Click here to go behind-the-scenes and see the advantages — and dangers — of the group's new home.
For more behind-the-scenes video, sign up for the weekly Fear the Walking Dead newsletter.
Read More