Press
Fear Boss Teases Season 3 to TVLine; ComicBook's 5 Reasons to Watch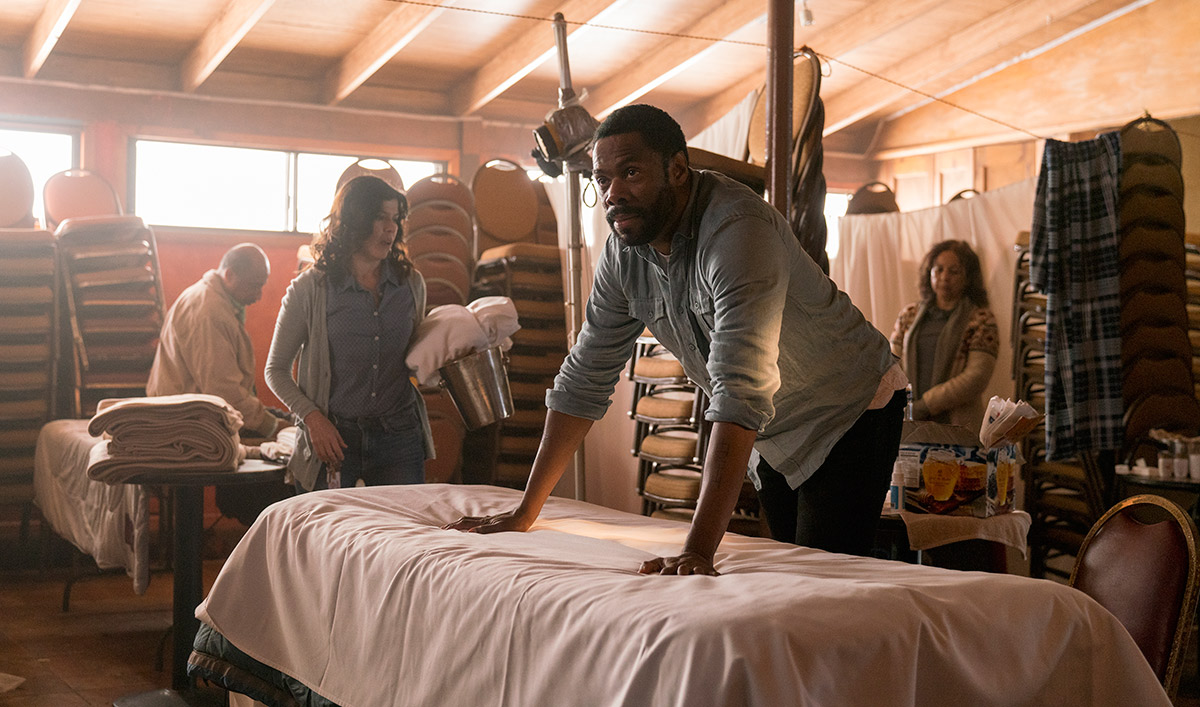 This week, Dave Erickson teases Season 3 to TVLine, while ComicBook.com lists five reasons to watch Fear the Walking Dead. Plus, CarterMatt checks out a behind-the-scenes featurette. Read on for more:
• Previewing Season 3, Dave Erickson tells TVLine that Travis, Madison, Nick and Alicia are living "a somewhat tenuous existence for them. But they're going to find a toehold and take control of their circumstances. The fundamental question is, how dirty are they willing to get?"
• ComicBook.com lists five reasons to watch Fear the Walking Dead and adds that, at the close of Season 2, "characters were pushed to their limits, lives were lost, and the story became more interesting than ever before."
• CarterMatt, focusing on a behind-the-scenes look, asserts that Season 3's premise works because it's "combining some of the strongest ideas of The Walking Dead proper — interesting communities and memorable locations — with also a concept that is totally new."
• ComicBook.com notes that the preview introduces two new characters named Troy and Jake Otto, a pair of brothers who "will become major players on Fear the Walking Dead."
• Movie Pilot believes the featurette "has given us hope that Nick might not only find a way out of his difficult situation, but that he might even finally reunite with his mom, sister and Travis in what could be the most interesting community we've seen in #FeartheWalkingDead to date."
• ComicBook.com features another Season 3 clip that "reveals Luciana's fate following the encounter with a militia at the U.S. and Mexico border."
To stay up-to-date with the latest news, join the Fear the Walking Dead Insiders Club.
Read More