Press
EW Spotlights Season 3 Promo; Gold Derby Applauds Kim Dickens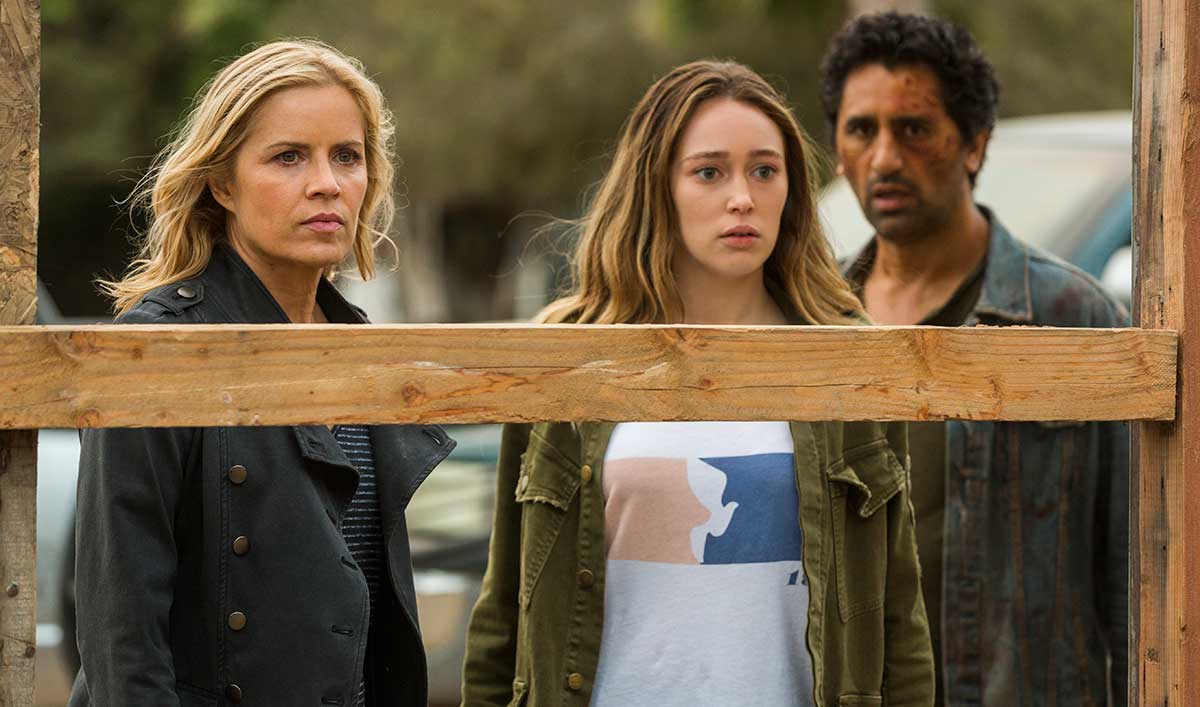 This week, Entertainment Weekly spotlights a new Season 3 promo, while Gold Derby applauds Kim Dickens's career choices. Plus, Comic Book Resources also checks out the promo. Read on for more:
• Spotlighting a new Season 3 promo, Entertainment Weekly comments that Madison "appears to be killing anything that moves. First we see her stabbing one dude in the head, then she's slicing a zombie across the face, and she hits the trifecta by finally threatening to kill another dude. And that's just in the first 13 seconds!"
• Gold Derby notes that Kim Dickens "has had one of the greatest post-Deadwood careers," including her starring role on Fear the Walking Dead.
• After watching a Season 3 promo, Comic Book Resources says it "shows what promises to be a violent third season, for both the living and the undead."
• Screen Rant says the new promo gives "some hints about how the characters will be evolving in the new season."
• Digital Trends comments that Kim Dickens is one of a handful of actors who's appeared on two hit shows at the same time, snagging the lead on Fear the Walking Dead at the same time she was on Netflix's House of Cards.
To stay up-to-date with the latest news, join the Fear the Walking Dead Insiders Club.
Read More