Press
Variety on Season 4 Renewal; Gold Derby Highlights New Season 3 Poster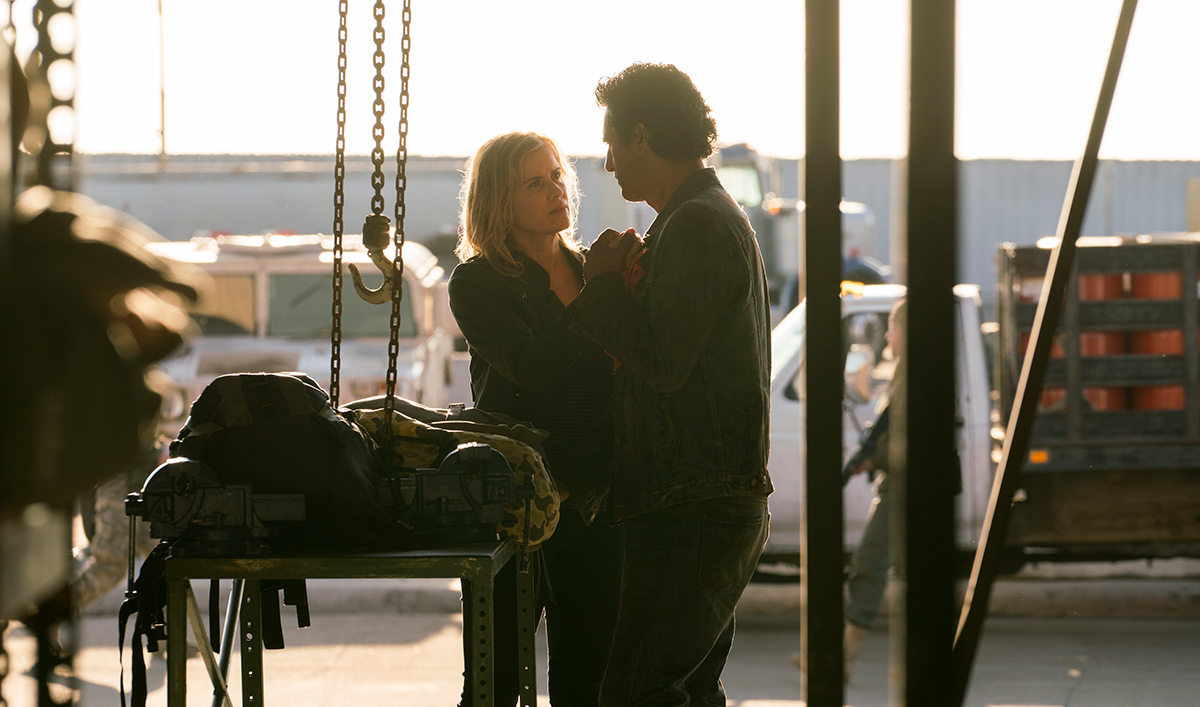 This week, Variety reports on Fear the Walking Dead's Season 4 renewal, while Gold Derby highlights new key art for Season 3. Plus, The Hollywood Reporter calls the renewal a sign of confidence in the show. Read on for more:
• Variety reports that Fear the Walking Dead will get a Season 4, with Andrew Chambliss and Ian Goldberg coming aboard as co-showrunners and Scott Gimple signing on as an Executive Producer.
• Gold Derby spotlights new Season 3 key art where Nick is covered in blood and asks "is it Nick's blood or perhaps the blood of a walker he's recently killed? We can't wait to find out when the show returns with two all-new episodes on June 4, 2017."
• The Hollywood Reporter says the Season 4 renewal is "an early sign of confidence in the series and comes well ahead of its June 4, Season 3 return."
• Announcing the Season 4 renewal, Deadline notes that the show is "coming off a strong second half of Season 2," with an average of 5.3 million viewers an episode, including 3.4 million adults in the 25-54 age demographic.
• Collider.com describes Fear the Walking Dead as "an exciting spin on The Walking Dead mythos that allows for a shared world and common themes, but a completely original narrative and creative direction."
• Broadway World, Dread Central, /Film, Flickering Myth, Screen Rant and TV Insider also have the Season 4 news.
Fear the Walking Dead returns Sunday, June 4 at 9/8c on AMC. Click here to check out first-look photos of the new season and get a glimpse at new characters.
To stay up-to-date with the latest news, sign up for the weekly Insiders Club.
Read More