Press
EW Spotlights New Photos; Dave Erickson Teases Season 3 to Blastr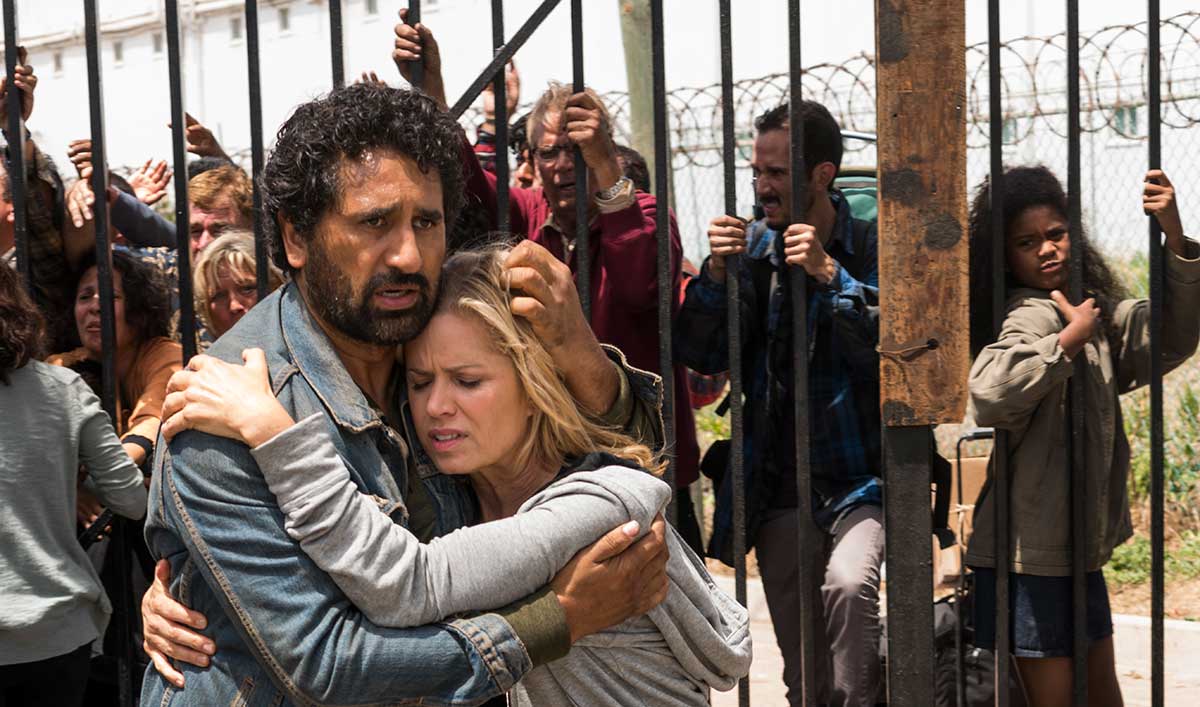 This week, Entertainment Weekly spotlights new Season 3 photos, while Dave Erickson teases the upcoming season to Blastr. Plus, ComicBook.com notes that the new photos answer some lingering questions. Read on for more:
• Entertainment Weekly spotlights a trio of Season 3 photos and asks, "But what does it all mean?"
• Dave Erickson tells Blastr.com that having Travis "reach a point where he's consumed by the apocalypse and becomes something new, was important. It opens up an interesting door as we move into Season 3. Because I think he's a far different person."
• ComicBook.com says the new photos answer two questions: "First, we know Victor Strand will return to the series after hanging back at the hotel when the group departed. Second, Luciana will survive her gunshot, at least for some time."
• TVLine checks out the new photos and notes there's one of "Colman Domingo's haunted Strand with blood on his hands — literally."
• After viewing the new photos, Gold Derby says the image of Madison and Travis holding hands and staring into each other's eyes is "a rare emotional moment for the series that's devoid of the normal blood and gore that we're used to."
• Digital Spy reports that AMC's official Season 3 synopsis "doesn't paint a rosy picture about life in post-apocalyptic Los Angeles."
Binge Season 2 now on Apple TV, Roku, Xbox, AMC Mobile Apps and amc.com.
To stay up-to-date with the latest news, join the Fear the Walking Dead Insiders Club.
Read More