Video
Part 6 of the Passage — In the Apocalypse, Trusting Someone's Ex Is a Lot to Ask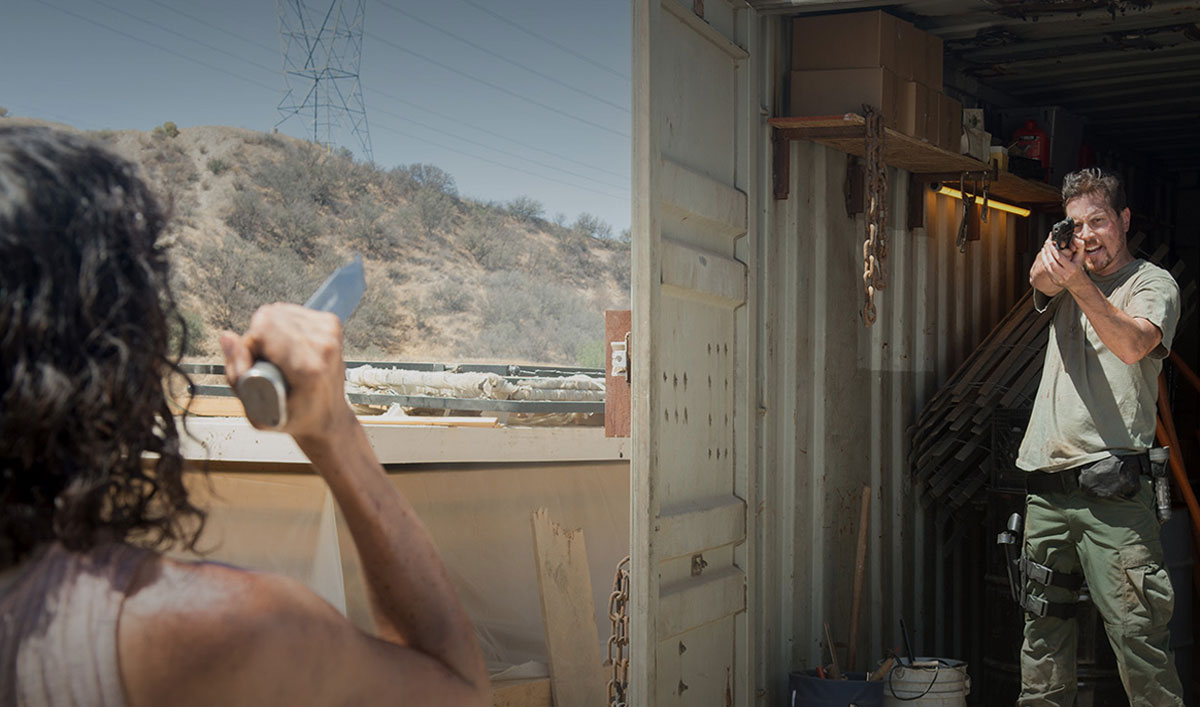 In the apocalypse, trusting someone's ex is a lot to ask. Anyone you don't know can be a threat, and sometimes a survivor needs to listen their gut and realize something doesn't feel right with this guy…
In the latest chapter of the Passage web series, see what it takes to survive — and get the dos and don'ts of battling the undead. The latest part is available first on Apple TV, Roku, AMC mobile apps and amc.com.
Click here to watch Part 6 of Passage  and find out what happens when one of the survivors runs into a familiar face.
In the new web series, a fearsome survivor agrees to help an injured woman in exchange for an apocalyptic sanctuary. A new installment of the 16-part series is available every week on Apple TV, Roku and AMC digital platforms before its on-air premiere during The Walking Dead, Sundays at 9/8c on AMC. Brought to you by Taco Bell.
To receive each new part of the Passage Web Series, sign up for the weekly Insiders Club newsletter.
Read More