Press
EW Views Season 2 Deleted Scene; Kim Dickens Interviewed by Wetpaint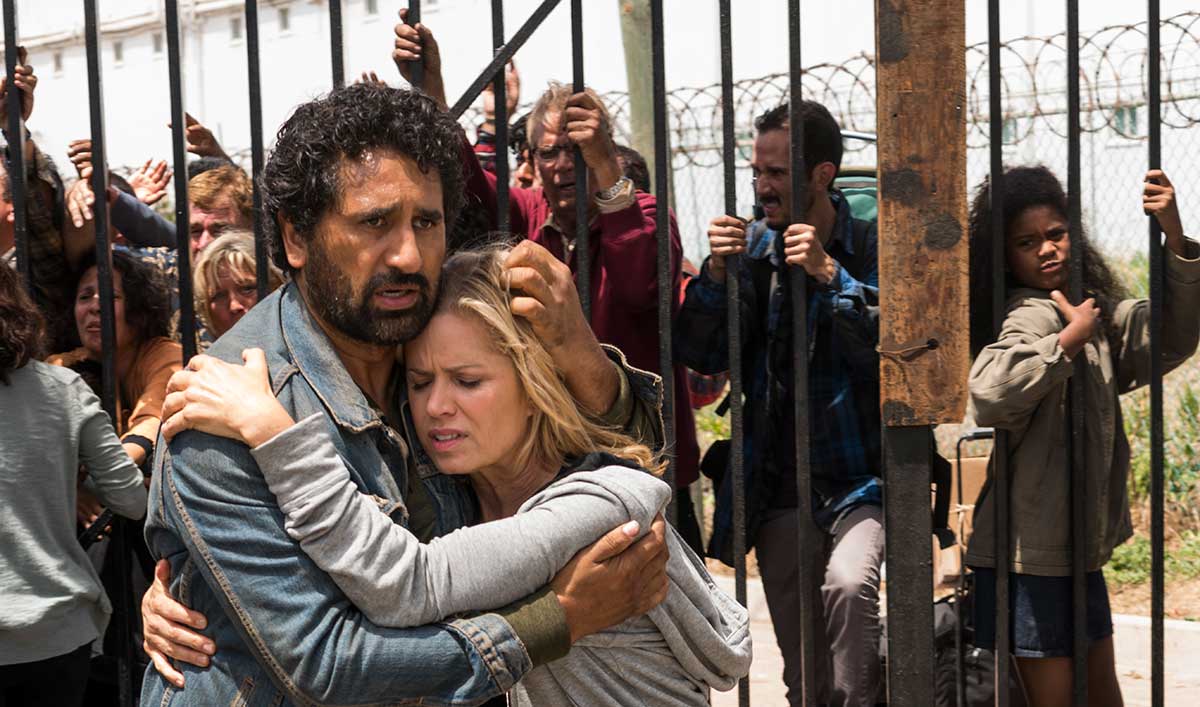 This week, Entertainment Weekly spotlights a deleted scene from Season 2, while Kim Dickens is interviewed by Wetpaint. Plus, Lorenzo James Henrie talks to ComicBook.com about Chris's death. Read on for more:
• Entertainment Weekly spotlights a Season 2 deleted scene where Madison tries to warn Travis about Chris "after he straight up murdered one of the guys that they had taken prisoner — who, granted, had tried to kill them. But Travis isn't ready to hear it."
• Kim Dickens tells Wetpaint about playing Madison, explaining, "I love the fact that I get to play this resilient woman who's completely flawed and she does everything. Fight, cry, get drunk, have sex."
• Lorenzo James Henrie, interviewed by ComicBook.com about Chris's death, says, "It was a fun day. It was tough 'cause I barely had a lot of pads on so I was actually getting cut up on the street. But it worked, 'cause I was using all that emotion."
• ComingSoon.net features a Season 2 commentary clip that features the "awesome" Kim Dickens and Dave Erickson and calls Fear a show that's "started to develop a rhythm and flavor all its own with a diverse set of complex characters and sunnier, more oppressive locations."
• CraveOnline checks out a deleted scene where "Alicia's attempt to escape is put on hold when she sees Alex (Michelle Ang)."
• Melty watches Episode 5 of "Passage" and wonders if "the person who shot the walker is a friend or foe?"
To stay up-to-date with the latest news, join the Fear the Walking Dead Insiders Club.
Read More