Press
Lorenzo James Henrie Talks Chris's Fate With EW; Dave Erickson Teases Season 3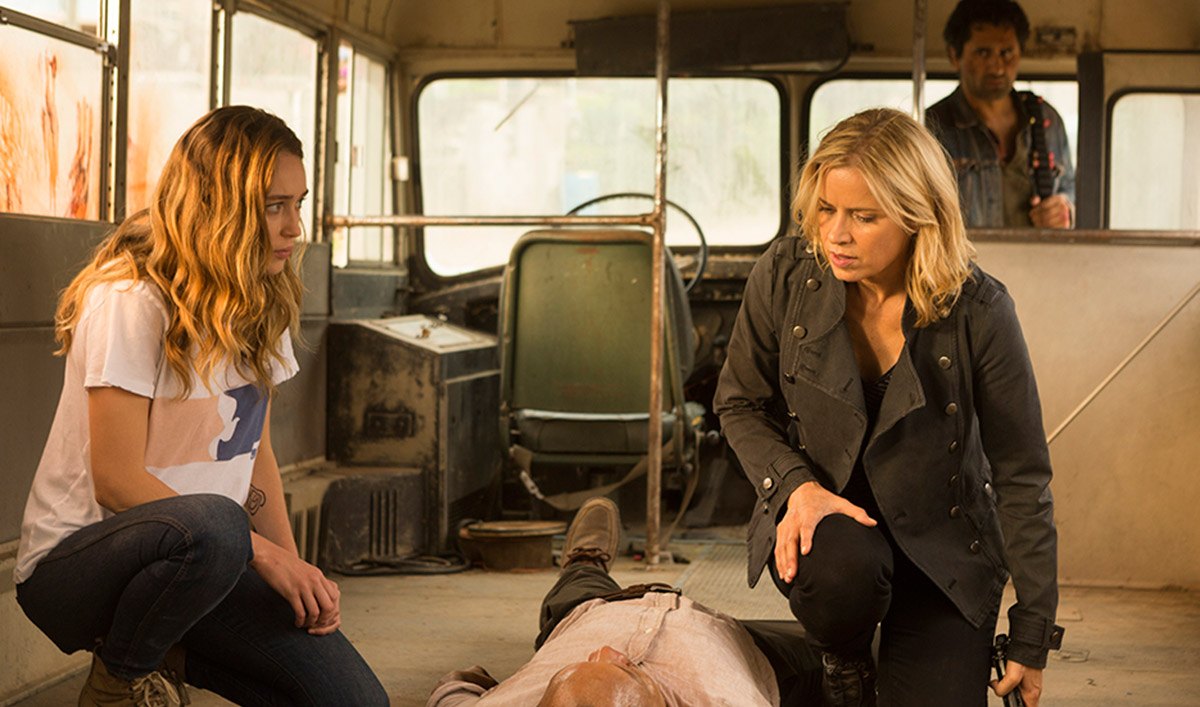 This week, Lorenzo James Henrie discusses Chris' death, while Dave Erickson teases Season 3 to Entertainment Weekly. Plus, a Deadwood actor has joined Fear. Read on for more:
• Entertainment Weekly talks to Lorenzo James Henrie, who says "the consequence that fit Chris Manawa's life was a death by the people that he chose to go with because he did something bad. He turned into sort of this bad kid and bad things happen to bad people."
• Dave Erickson confirms to Entertainment Weekly that Chris is dead and says his death is about "what happens to Travis. How does that turn him as we move into season 3? What does that do to him — as a person, and as a character?"
• ComicBook.com learns from Dave Erickson that Dayton Callie is playing a character who's "definitely rough, he can be violent when he has to be. But there's a certain moral compass there as well."
• Dave Erickson also reveals to ComicBook.com, "There's gonna be a new prominent character, who we're gonna meet south of the border, who is going to have an impact on Nick and Luciana, and Strand most likely."
• Talking to The Hollywood Reporter, Dave Erickson says that "fundamentally what's important to me, and always has been, is that we hold on to the core family and remind ourselves that it is first and foremost a family drama. A highly dysfunctional family drama."
• TVGuide.com speaks with Dave Erickson, who teases, "I wouldn't bet on a happy family reunion. There will be elements we'll introduce as Season 3 plays out that are going to make that reunion a lot more complicated and potentially violent than any of the characters would like."
• Interviewed by ComicBook.com, Dave Erickson says Travis is "going to be somebody much quicker to pull the trigger. He's going to be somebody who is far more aggressive."
• Frank Dillane talks to the Evening Standard about shooting tough scenes: "I don't want to sound like a poncey actor in Hollywood — even if I do run through a bit of bramble, at the end of the day there will always be someone standing there with an umbrella, or whatever."
• Yahoo TV asks Dave Erickson about fan favorite Tobias, and he replies, "There's always hope for Tobias. Tobias is not dead. He is still in L.A., he is scrounging, he's surviving."
• Digital Spy gauges Twitter's reaction to Chris's demise: "Twitter was on hand to react to the two-hour finale, and it's safe to say, it went down well. One user branded it 'hands down the BEST episode of Fear the Walking Dead.'"
• Bustle is sad to lose Chris because "his perspective important in the group. At least he was able to impart some wisdom before he left. Travis is on a journey on Fear The Walking Dead, and this season finale was an important step."
• Discussing Chris's death, ComicBook.com asks who's been killed off the show already and "who has had a lasting impact on the series since being gone?"
• The Season 1 special edition Blu-ray/DVD is up for two Reaper Awards, for best extras and best box art, according to Home Media Magazine .
• Anglophenia interviews Michelle Ang, who says she'd be a scavenger in a zombie apocalypse: "Oh, this is a box of nails. We might need this. Oh, this is a piece of fabric. That might come in handy if someone needs a splint."
• For recaps and reviews of the Season 2 finale, check out ComingSoon.net, Deadline, E! News, Entertainment Weekly, The Hollywood Reporter, IGN, Independent, New York Daily News, The New York Times, TV Fanatic, TV Guide, Variety, The Wall Street Journal and Yahoo TV.
Click here to watch Episode 14 and Episode 15.
To stay up-to-date with the latest news, join the Fear the Walking Dead Insiders Club.
Read More