Press
EW Interviews Dave Erickson; Kim Dickens Explains Zombie Metaphor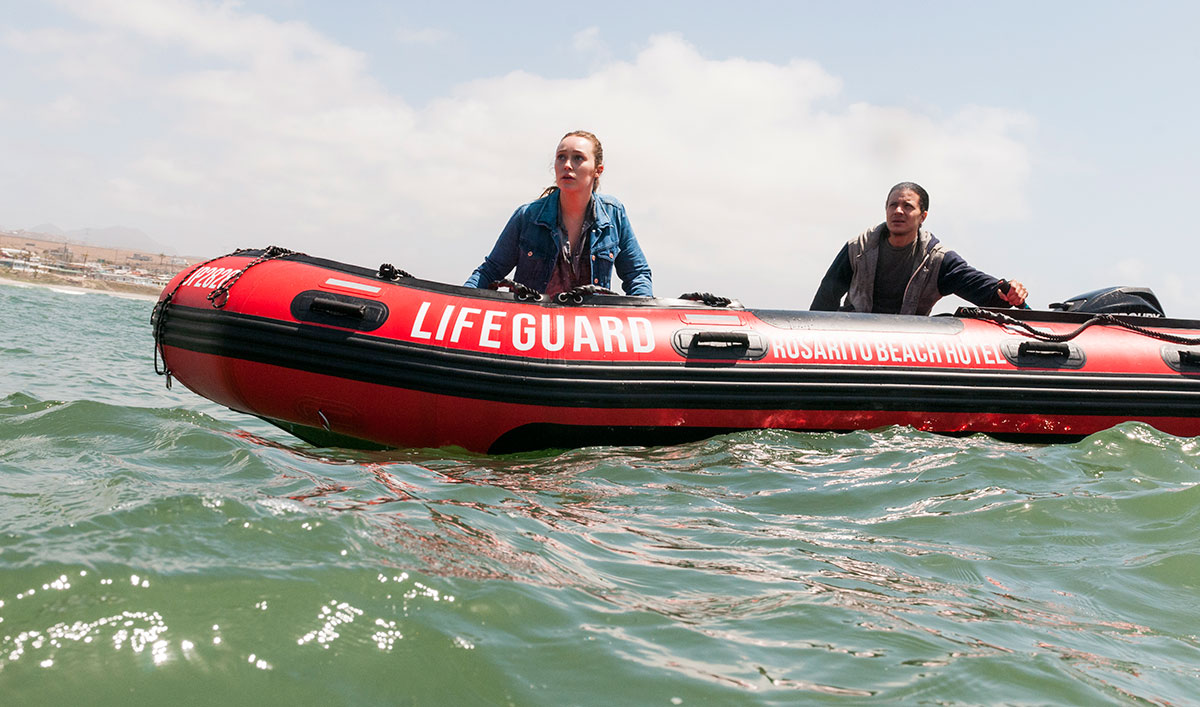 This week, Entertainment Weekly interviews Dave Erickson, while Kim Dickens explains the zombie metaphor to The Wall Street Journal. Plus, Uproxx speculates about Luciana and Alejandro. Read on for more:
• Entertainment Weekly interviews Dave Erickson, who says that Nick and Luciana hooked up because they're "two young, attractive people who have been through hell, so it sort of made sense to us that they eventually would come together. She had tested him earlier."
• Kim Dickens tells The Wall Street Journal that zombies are "a metaphor for our daily anxieties and fears. They're always there, just creeping up on you."
• Uproxx wonders "whether Luciana and Alejandro — who set Nick up in his own private quarters this week — have ulterior motives."
• ComicBook.com reports that Lorenzo James Henrie has been cast in Season 4 of ABC's Agents of S.H.I.E.L.D.
• For recaps and reviews of Season 2, Episode 11, "Pablo & Jessica," check out Bleeding Cool, Den of Geek, Entertainment Weekly, International Business Times, Movie Pilot, Nerdist, New York Daily News, The New York Times, SheKnows, TV Guide, TVLine, Variety, Vulture, The Wall Street Journal and Yahoo TV.
To stay up-to-date with the latest news, join the Fear the Walking Dead Insiders Club.
Read More