Press
Dave Erickson Looks Ahead to a Reckoning; TVLine Marvels at Alicia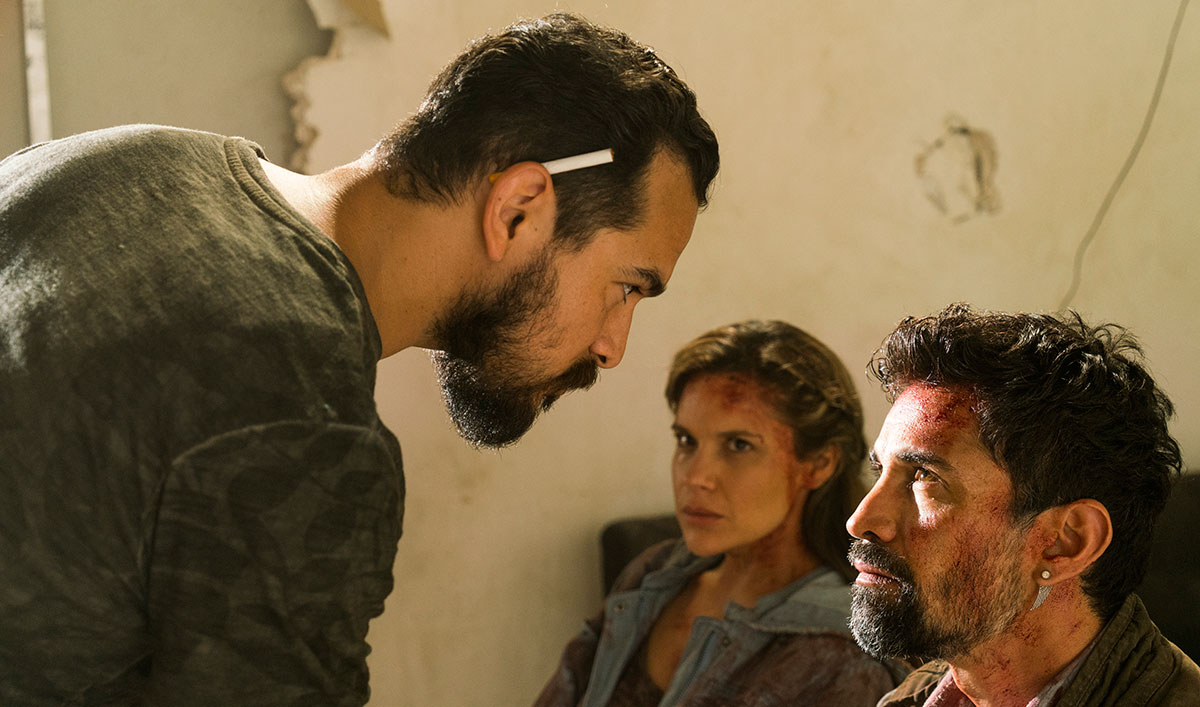 This week, Dave Erickson looks ahead to a reckoning, while TVLine marvels at Alicia's daring. Plus, Nick provides one of TVLine's quotes of the week. Read on for more:
• Dave Erickson tells Entertainment Weekly that "ultimately we are building towards something a bit more cataclysmic. I think the two forces that Marco represents and Alejandro represents will have a reckoning."
• TVLine marvels, "On Fear the Walking Dead, how awesomely straight out of the Rick Grimes Playbook was Alicia's daring plan to march the walkers off the pier?"
• Nick provides one of TVLine's quotes of the week during this exchange with Luciana: "If I'd known this was gonna happen, I'd have taken Spanish in high school." "What did you take?" "Just myself, very seriously."
• Frank Dillane talks to BT TV about whether Nick worries about Madison and Alicia: "He doesn't seem to and no I don't think he does. What is he? He's a troubled child. I wouldn't know if he worries about them. I think he's a selfish character as well. He has his own ends."
• Asked about Fear the Walking Dead and directing Barbecue at the Geffen Playhouse, Colman Domingo tells the Los Angeles Times, "Both roles are terrifying, but they both require leadership skills."
• ComicBook.com spotlights a preview of the next episode, "Date of Death."
• For recaps and reviews of Season 2, Episode 12, "Pillar of Salt," check out Celeb Dirty Laundry, ComingSoon.net, Entertainment Weekly, The Guardian, Hollywood Life, Nerdist, New York Daily News, The New York Times, TV Fanatic, TV Guide, TVLine, Undead Walking and The Wall Street Journal.
To stay up-to-date with the latest news, join the Fear the Walking Dead Insiders Club.
Read More