Press
Dave Erickson Chats With EW; Bustle Interviews Kim Dickens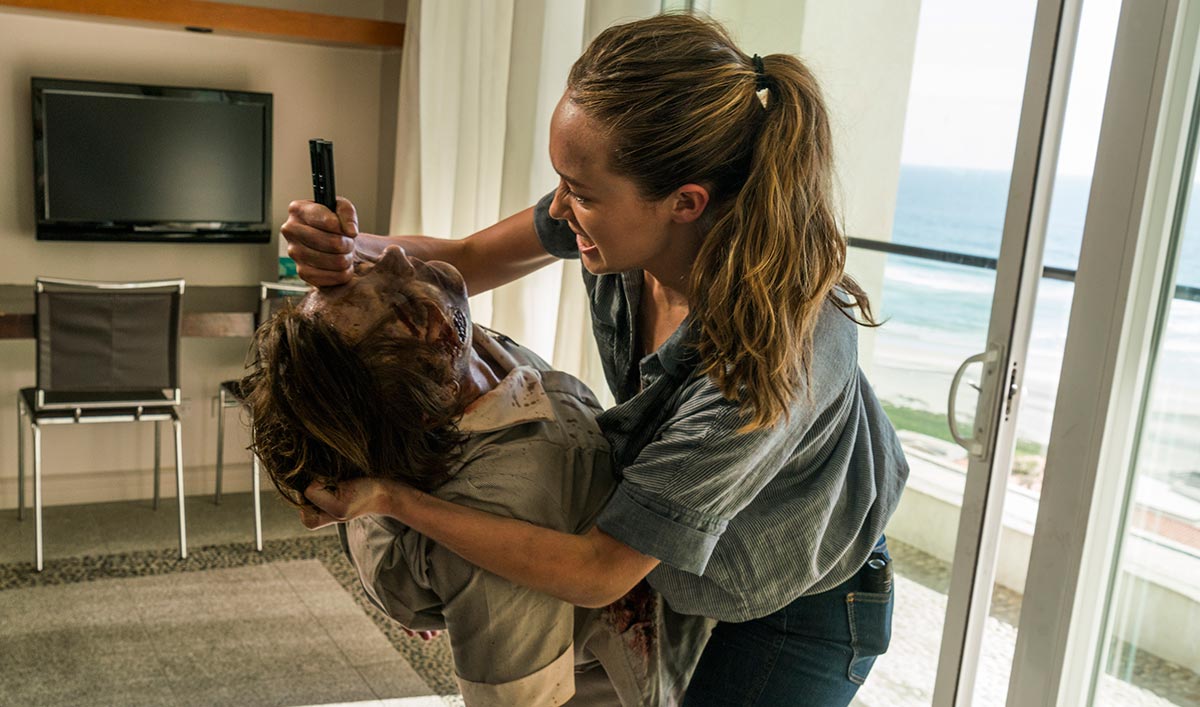 This week, Dave Erickson chats with Entertainment Weekly about the latest episode, while Bustle interviews Kim Dickens. Plus, E! News includes the show in its fall TV spoiler-rama. Read on for more:
• Entertainment Weekly speaks with Dave Erickson, who says, "I think that moment when Chris pulls the trigger is devastating to Travis, and he'll spend one more episode and perhaps more trying to salvage this kid…"
• Kim Dickens tells Bustle her first impressions of Madison, as "this really cool, strong, complicated woman, who was struggling and yet not a victim, and had a real badass streak in her."
• E! News teases, "The rest of the season will find Alicia and her mom figuring out if they can come together and be more like allies, and Nick will be learning to thrive in his new community."
• Zap2it opines, "It's been a slippery slope for Chris since the group left Los Angeles and it seems as if his disconnection with the reality of his actions is only growing deeper."
• ComicBook.com interviews Lorenzo James Henrie, who says Chris' "goal right now is to be with these American guys and start a new life where there is no rules. No one's holding him back."
• Chris is "becoming his own man and he's becoming his own guide in the sense that he's convinced of this new world, these new laws and the new nature and the dynamics of this world," Lorenzo James Henrie says to Bleeding Cool.
• Danay Garcia explains to Bustle that La Colonia's ritual for the infected should not be feared, saying, "I don't see it as dark at all. I see it as an act of love and kindness."
• Discussing the most recent episode, io9 remarks that "a seemingly happy wedding went horribly wrong and it was impossible not to think of the iconic scene from Game of Thrones: The Red Wedding."
• Variety reports that Michelle Ang will be a presenter at the 2016 Creative Arts Emmy Awards.
• For recaps and reviews of Season 2, Episode 10, "Do Not Disturb," check out ComicBook.com, ComingSoon.net, Den of Geek, Entertainment Weekly, The Guardian, Movie Pilot, Nerdist, New York Daily News, The New York Times, TV Guide, TVLine, Uproxx and The Wall Street Journal.
To stay up-to-date with the latest news, join the Fear the Walking Dead Insiders Club.
Read More