Press
TVLine Interviews Dave Erickson; TV Fanatic Poses 5 Questions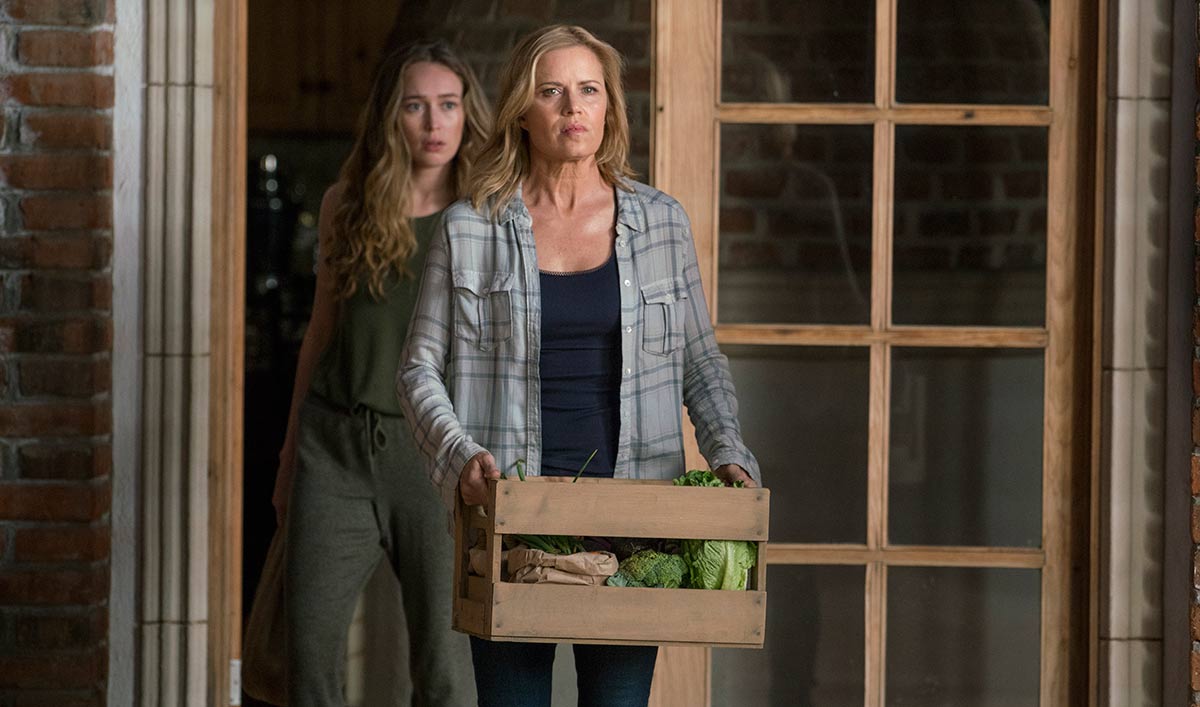 This week, TVLine interviews Dave Erickson, while TV Fanatic poses five questions ahead of the midseason premiere. Plus, Alycia Debnam-Carey discusses the show's Mexico location. Read on for more:
• Dave Erickson discusses Nick with TVLine, saying, "I think that there's an actual physiological reaction he gets when he's walking among the dead. So it's less that he's lost his mind and more that he's found his new fix."
• TV Fanatic poses five questions for the midseason premiere.
• Alycia Debnam-Carey shares with Cinema Blend that "we're shooting in Mexico and finally we get to actually introduce people of that country, and that was really great because it's a totally different dynamic."
• TV Guide checks out a new teaser and notes that "things are going from bad to worse for the erstwhile crew of the Abigail."
• Entertainment Weekly showcases exclusive images from the second half of Season 2 "featuring characters both familiar and fresh."
• IGN also has photos, including one where Madison, Alicia, Ofelia and Strand discover a hotel but "will they find safe haven there or some very unwelcoming guests, of either the living or dead variety?"
• Inquisitr features new images that indicate "Nick Clark may be spending a big chunk of Episode 8 wandering around by himself — except when there are massive groups of walkers."
• According to the South China Morning Post, Alycia Debnam-Carey previews Alicia, saying that "we start to see her really come into her own, and create her own choices and make her own decisions, especially in the second half of this season."
• Movie Pilot remarks that "so far Season 2 has hit all the right marks, blending in the right amount of action, character development and intriguing storylines to keep us on the edge of our seat right from the premiere episode."
• ComicBook.com interviews Mercedes Mason, who says Ofelia is "at a point where either she is gonna be broke or she's gonna pull a Carol from The Walking Dead. That's what we're gonna discover about her in the back half of the season, but she's lost everything. In her mind, she's absolutely orphaned."
• According to Deadline, Jami O'Brien is set to join the writing staff of Fear the Walking Dead as a co-executive producer, after five years on Hell on Wheels.
• Movie Pilot takes "a look at where we last saw each Fear the Walking Dead character and recap their current statuses before its return on August 21."
• "I think of Victor as someone who believes in things in black and white terms. He says what he means," says Colman Domingo, according to World Tech Today.
To stay up-to-date with the latest news, join the Fear the Walking Dead Insiders Club.
Read More