Press
Dave Erickson Talks Midseason Return; Lexi Johnson on Nick & Gloria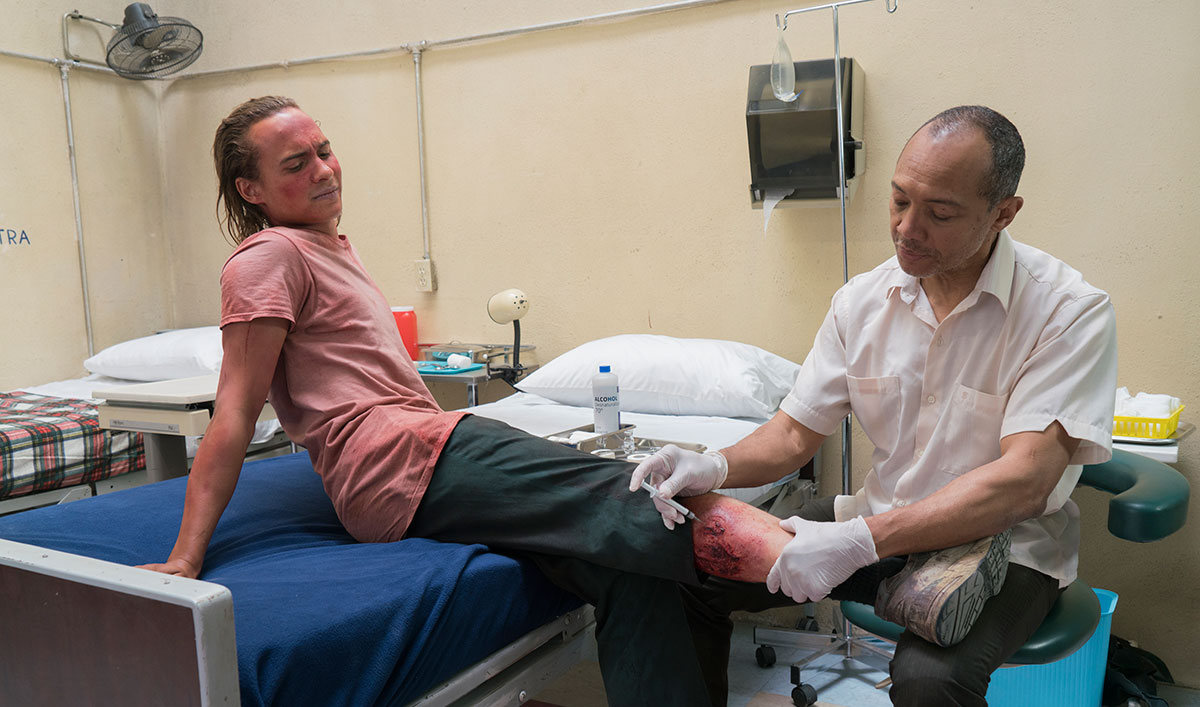 This week, Dave Erickson discusses the midseason premiere, while Lexi Johnson talks about Nick and Gloria. Plus, Bustle wants to know more about Luciana. Read on for more:
• Dave Erickson tells Entertainment Weekly the first episode back focused on Nick because "it felt important to spend some time with him and sort of track his emotionality coming off of that big decision that he made."
• The Hollywood Reporter chats with Dave Erickson, who describes Luciana as "a believer. She's someone who adheres to the idea, and she articulates it fairly clearly in episode nine, that she believes that this is sort of a purging, essentially."
• Bustle thinks Luciana is "a good addition to the series, and I can't wait to hear more about her people."
• Entertainment Weekly interviews the show's first-ever zombie, played by Lexi Johnson, who says Gloria was "a compass in Nick's life, but the magnetism between them sadly was stronger than their own inner strength."
• Yahoo TV talks with Dave Erickson, who calls the midseason premiere "our shortened version of The Revenant, putting him [Nick] through all of that… you'll see a degree of recklessness to him in subsequent episodes as well."
• Usher talks to Billboard about writing the title song for his new movie, Hands of Stone with Rubén Blades, among others.
• For recaps and reviews of Season 2, Episode 8, "Grotesque," check out A.V. Club, Comic Book Resources, Den of Geek, Entertainment Weekly, The Guardian, IGN, io9, Los Angeles Times, Mashable, Monsters & Critics, Nerdist, The New York Times, Time, TV Guide, Vulture and The Wall Street Journal.
To stay up-to-date with the latest news, join the Fear the Walking Dead Insiders Club.
Read More