Press
Dave Erickson Teases New Episodes at Comic-Con; TV Guide Views Trailer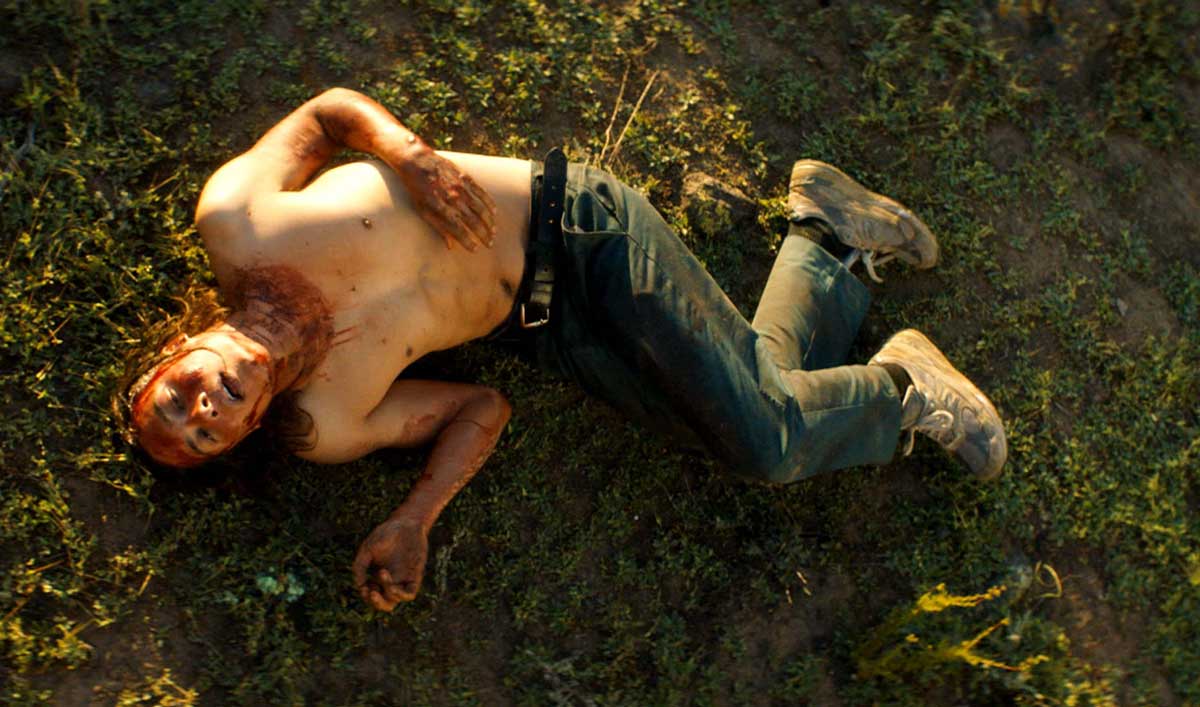 This week, Dave Erickson teases the rest of the season at Comic-Con, while TV Guide views a new trailer. Plus, a new cast member is introduced. Read on for more:
• At Comic-Con, Dave Erickson announces, "For the first time we are going to see our characters really having to learn to survive in the apocalypse. We are going to see a level of intensity and violence in the back half that we haven't seen before," according to Deadline.
• After watching the show's Comic-Con trailer, TV Guide remarks, "The trailer tees up some of the lingering questions going into the second half of the season — What happened with Salazar? How will Nick survive on his own? Who are Nick's menacing new friends? Can Strand ever be trusted?"
• Danay Garcia is introduced to the Comic-Con crowd, Entertainment Weekly reports, and says her character is testing Nick and she "puts him in his place until he passes that test."
• Entertainment Weekly shares a new photo, while Dave Erickson explains, "Nick has a certain comfort level with the dead and with this world that is foreign and upsetting to Madison."
• Robert Kirkman, according to Cinema Blend, says what's so great about Fear the Walking Dead is "dialing things back and seeing how humanity really works and if any of us really were confronted with a zombie in real life we would kill it then we would find out it was actually a human being and we'd all go to jail."
• Madison killing Celia is "indicative of what we're going to see, but I also think it's indicative to where she's come from, what her life's been like," Kim Dickens says, Variety notes.
• According to Digital Spy, Cliff Curtis speculates that Travis is "gonna be a bad-ass dad. I think it's the right thing for a dad to take the time and… learn how to help him."
• Robert Kirkman teases the rest of Season 2 to Entertainment Weekly, saying that the apocalypse is "bearing down on these people and it's really turning into this pressure cooker situation that's really causing a rapid evolution that will get us to a point where this is a much more savage, much more Walking Dead-esque situation moving forward."
• The Los Angeles Times calls Fear the Walking Dead "the cool, West Coast cousin of The Walking Dead."
• Comic Book Resources learns from Gale Anne Hurd that setting Fear the Walking Dead in Mexico has opened up the show because "we're going to see a lot of things you've never seen on TV before."
• /Film shares "a few things we learned from the Fear the Walking Dead panel."
• Mercedes Mason tells Yahoo TV, "Now that I've seen as many walkers as we've seen, and you see how horrible the world would become, I think I would just do myself in. I went from, 'I would totally survive, it's no big deal' to 'I don't wanna survive, this is terrible.'"
• MoviePilot is "proposing something a little bit different for our favorite post-apocalyptic drama Fear the Walking Dead: lighten up a little. We know, we know. Bleakness is your jam, but every once in a while it can be fun to experiment and mix things up a little with a more lighthearted episode."
• Speaking with Deadline about the Emmy nods for Fear the Walking Dead: Flight 462, Gale Anne Hurd says, "We were absolutely thrilled with it."
To stay up-to-date with the latest news, join the Fear the Walking Dead Insiders Club.
Read More