Press
Dave Erickson Discusses Madison; Mercedes Mason Interviewed by EW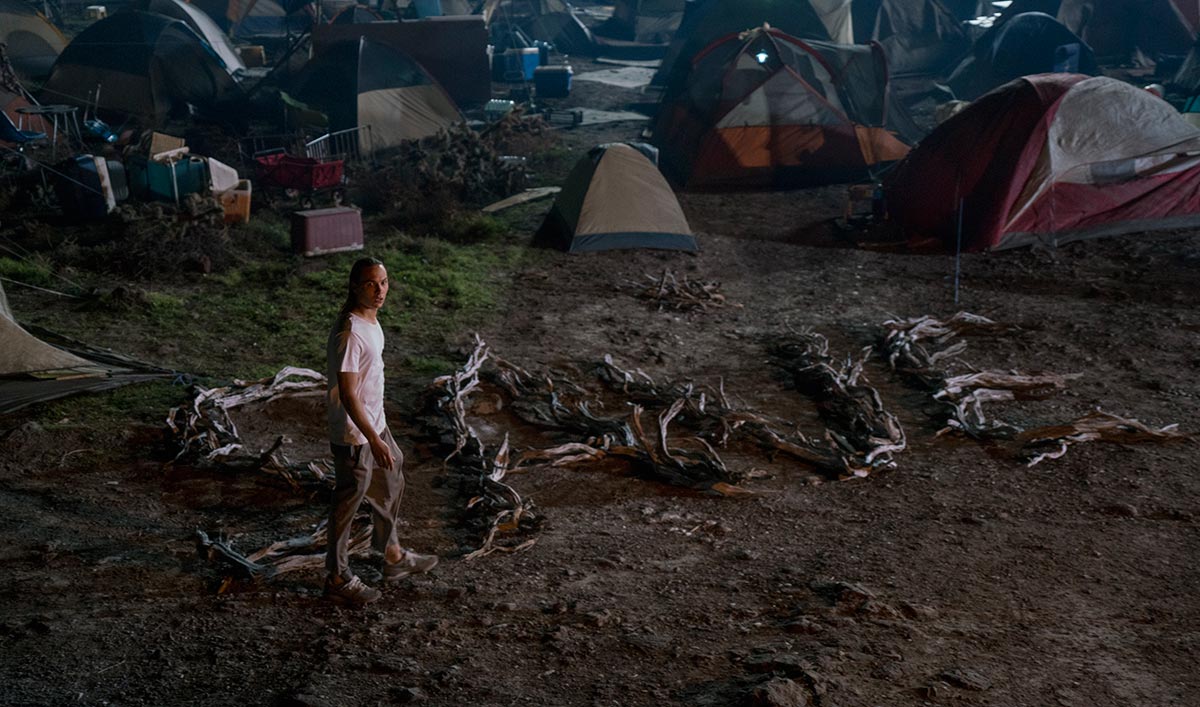 This week, Dave Erickson discusses Madison with EW, while Mercedes Mason talks romance for her character. Plus, Bustle has questions about Strand. Read on for more:
• Discussing Madison with Entertainment Weekly, Dave Erickson says that "we've come to see a woman who is willing to embrace violence and be violent when it is necessary. And I think one of the things we will continue to learn about Madison is that there are darker edges to her personality."
• Speaking with Entertainment Weekly, Mercedes Mason says fans want Ofelia with either Alicia or Nick because "there have been some scenes cut with Alicia and Ofelia…so I think the fans were like, 'Oh my God, look at the chemistry between the two.' And now with Nick as well."
• "Fear the Walking Dead finally gave us some answers about Strand's past but, like any good drama, raised a lot more questions. Who is Thomas Abigail on Fear the Walking Dead?" Bustle wonders.
• Yahoo points out that the latest episode made note of the show's first gay relationship and "it's a relief that it was done with delicacy."
• Melty interviews Michelle Ang about Alex and Jake, and she says, "I think the priority would be for them to either wash up ashore or find more kind folk on another boat who are willing to share resources with them. They're not equipped to last too long on the life raft out there."
• Michelle Ang, speaking with BT.com, says, "I feel like there is definitely some animosity towards Strand, the builder of false hope and empty promises. I think Alex will definitely not forget that betrayal and hopefully the show creators will want to explore that."
• Uproxx lists six reasons why Fear the Walking Dead is an "improved show" this season.
• For recaps and reviews of Season 2, Episode 4, "Blood In The Streets," check out ABC News, A.V. Club, ComingSoon.net, Entertainment Weekly, Forbes, IGN, International Business Times, Nerd Reactor, The New York Times, SheKnows, TVLine, Uproxx, Variety and Vulture.
To stay up-to-date with the latest news, join the Fear the Walking Dead Insiders Club.
Read More