Blog
Ten Ways to Get Ready for the Fear the Walking Dead Season 2 Premiere This Sunday 9/8c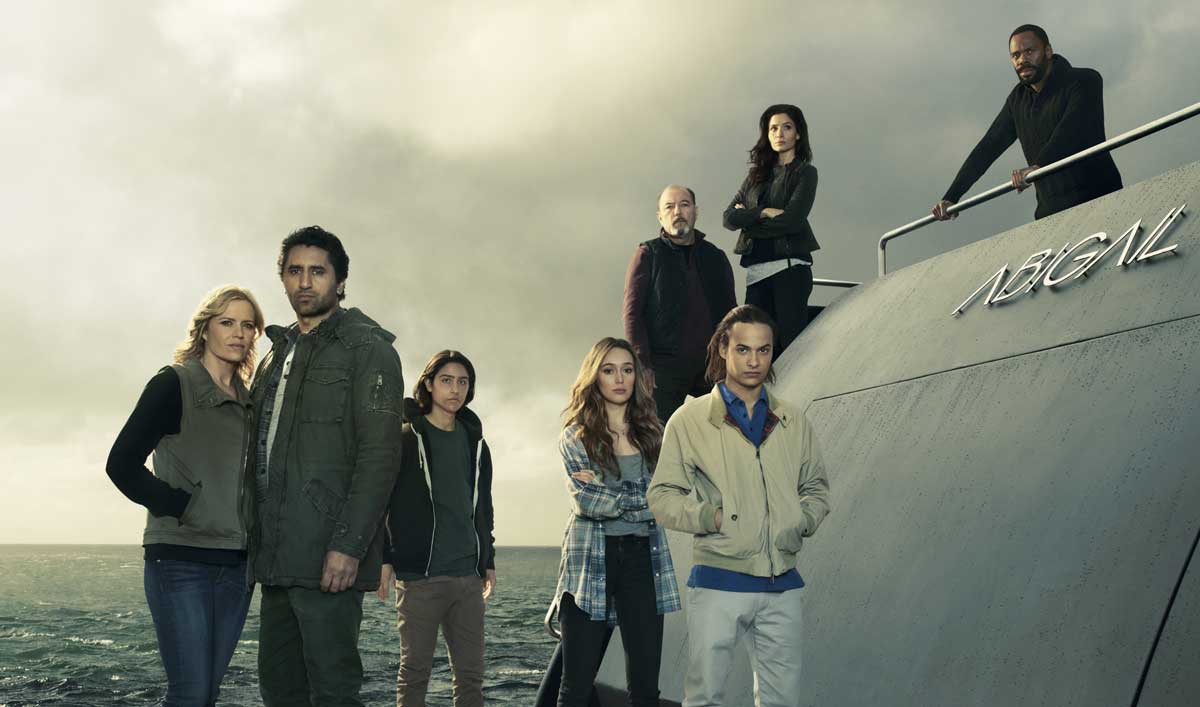 Get ready to set sail. Fear the Walking Dead Season 2 returns this Sunday, April 10 at 9/8c. Here are ten ways to gear up for Episode 1, "Monster."
1. Check out the latest trailers for the new season, including "Nature," "Monster" and "No Safe Harbor".
2. Get a behind-the-scenes look at Season 2's "floating studio" and learn more about Victor Strand's yacht, the Abigail.
3. Hear from Colman Domingo (Strand) as he tours the epic set in Baja, Mexico, and interviews co-stars Kim Dickens (Madison Clark), Cliff Curtis (Travis Manawa) and Ruben Blades (Daniel Salazar).
4.  Browse Fear the Walking Dead Story Sync for declassified documents from society's collapse, fan reactions and more, then sign on this Sunday at 9/8c to play along with the premiere.
5. Explore the survivors' new home with a 360° interactive tour of Strand's boat, the Abigail. The tour is also available as a virtual reality experience.
6. Catch up on the complete story of Fear the Walking Dead: "Flight 462" before finding out which passenger(s) will join the cast in Season 2.
7. Get a sneak peek at the premiere with photos from Episode 1, "Monster," then check out Season 2 character portraits of the main players from Fear the Walking Dead.
8. Tune in for a full Season 1 marathon beginning this Sunday at 2/1c and leading right into the Season 2 premiere.
9. Get the latest news delivered to your inbox by joining the Fear the Walking Dead Insiders Club.
10. Like Fear the Walking Dead on Facebook, then follow the show on Twitter and Instagram.
Fear the Walking Dead returns Sunday, April 10 at 9/8c on AMC.
Read More