Press
NY Times Previews Season 2; Yahoo TV Debuts Teaser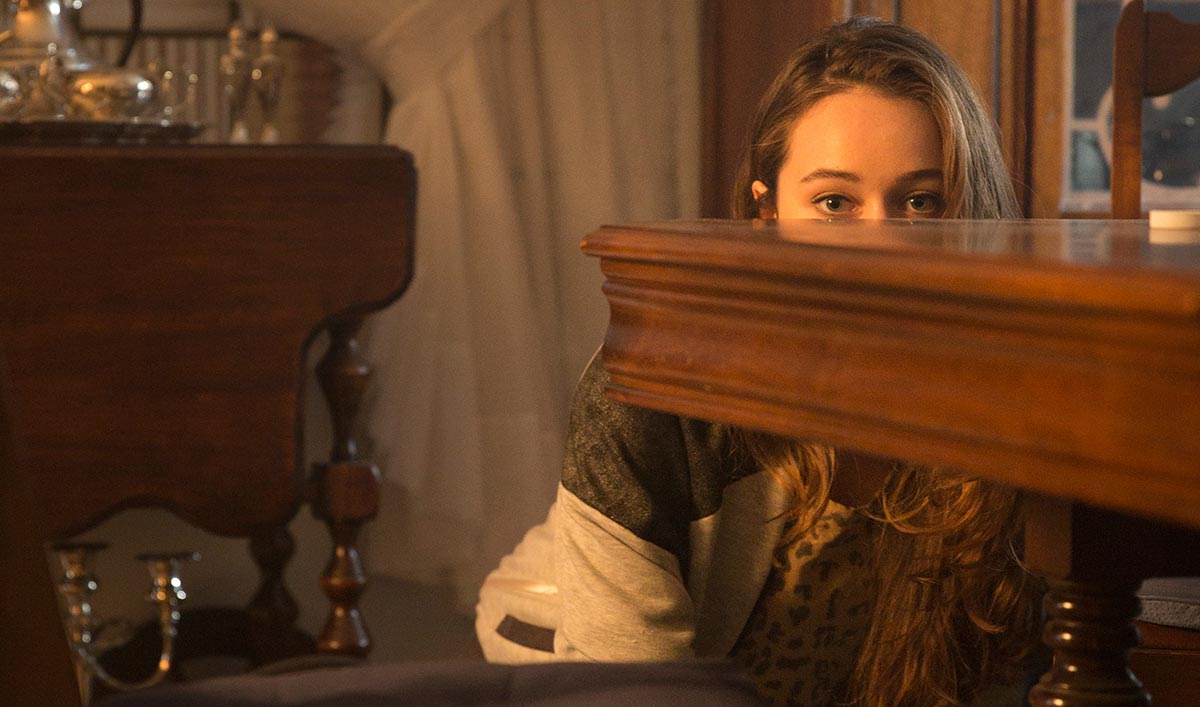 This week, The New York Times previews Season 2, while Yahoo TV debuts a teaser. Plus, Gale Anne Hurd speaks with Deadline. Read on for more:
• The New York Times notes that Fear the Walking Dead is "taking to the high seas for Season 2, uprooting both the story and the production as it sets sail on a yacht."
• Yahoo TV has a new Season 2 teaser that reveals the "biggest threat might be the man Madison, Travis, and their family and friends have trusted to sail them away to safety onboard his tricked out yacht: Strand, captain of the yacht, Abigail."
• Previewing Fear the Walking Dead, Gale Anne Hurd tells Deadline that "we are now out to sea on the show and we are going to encounter the kind of threats that you certainly wouldn't encounter if you were landlocked in Georgia or the greater Washington D.C. area."
• In the Season 2 opener, TVLine teases that "a walker is dispatched in a way I've never seen before (and I've seen a lot of walkers killed)."
• "The discovery of the boat opened up a world of possibility. They'll quickly realize that they're not the only ones to have the bright idea to hop on a boat. And there are people out there who may do them harm," says Dave Erickson, according to Postmedia News.
• Newsday interviews Cliff Curtis, who says Fear the Walking Dead is "about being broken down, and stripped to their essential elements, and who can survive and won't. It really comes down to survivalism, and even if you do, something is being killed off."
• Talking to The Huffington Post about the origins of the zombie virus, Dave Erickson explains, "I don't think we'll ever know exactly how it started, and I don't think we're going to find a way to fix it. I guess if you're going to ascribe it to any one cause, nature might be the best."
• Cliff Curtis teases to the Los Angeles Daily News that Season 2 is "ramping up the action. It's no safer at sea than it is on land. We just finished filming the midseason episode, and things are gonna get crazy."
• The Daily Beast interviews Alycia Debnam-Carey, who says Alicia "struggles with the idea of what truly matters, whether it's nurture and compassion or pragmatism and rationality. I feel like she might be poised eventually to become a bit of a warrior, but I really don't know at this point."
• Frank Dillane, interviewed by BT.com, says Strand "becomes more part of the fabric of the show and not just Nick's friend. We see Strand interact with the rest of the family more, and he has a great back story coming up too."
• Digital Spy learns from Frank Dillane, "If Nick is going to get killed, he'll get killed. Life goes on and if it's right for the story…"
• Dread Central interviews Lorenzo Henrie, who says Season 2 contains a "lot of symbolism of rebirth… we're on the sea and the water has been such a symbol of rebirth in so many different themes and stories from the beginning of time that it really relates to our show."
• ComicBook.com reveals that Fear the Walking Dead: Flight 462 featured "an appearance from Fear the Walking Dead's Nick (Frank Dillane) and takes place during Season 1."
To stay up-to-date with the latest news, join the Fear the Walking Dead Insiders Club.
Read More