Q&A
Fear the Walking Dead Q&A – Dave Erickson (Showrunner/Executive Producer)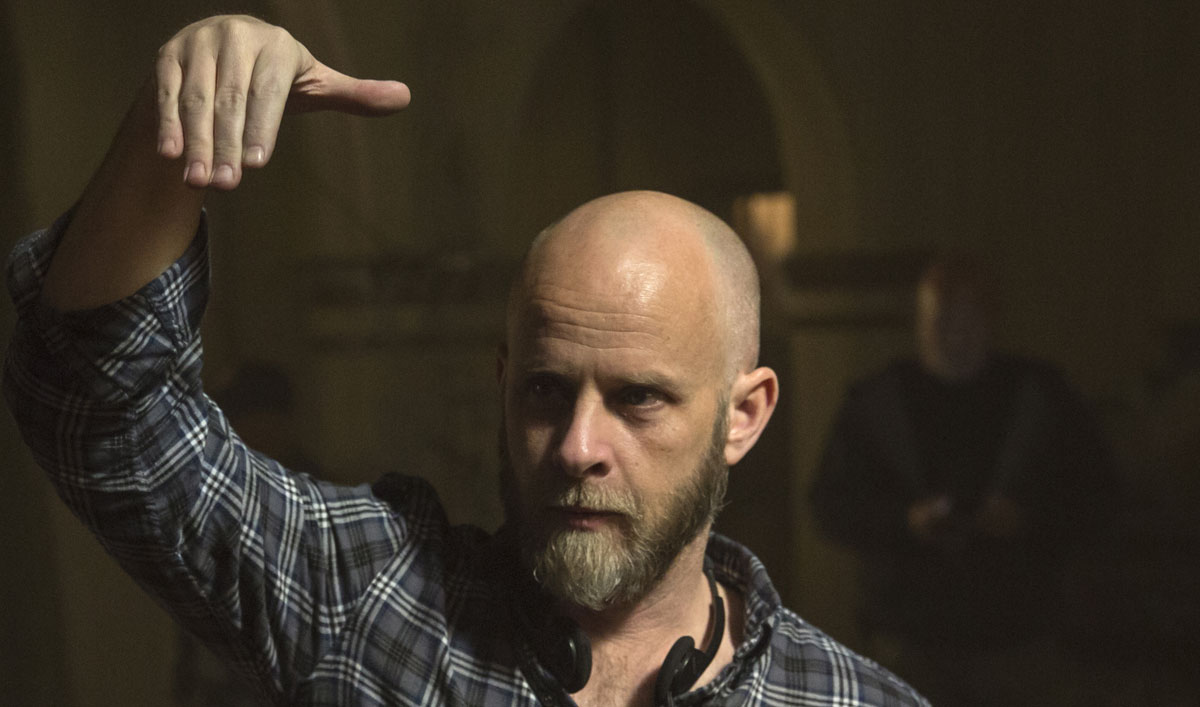 Dave Erickson, Showrunner and Executive Producer of Fear the Walking Dead, talks about where the group may go aboard the Abigail and promises more Infected for Season 2.
Q: In Season 1, each family experienced tremendous loss. Will this unite them and help them figure out how to survive?
A: Well, it's interesting because one of the things that was important to Robert Kirkman when we started to develop the drama was the theme of violence and how each of the characters would approach it. And that doesn't just mean the "deaths" of the Infected but how would each of the characters react when they had to put someone Infected down? By the end of Season 1, they've experienced a zombie horde and most of them… have had to fight one of the Infected and put one down. So it becomes a question of the effects of that violence and about the morality of each person — how will they learn to process everything as we go into Season 2?
Now, in Season 2, they've landed on Strand's boat, on the "Abigail," and I think what we'll come to realize, very quickly as we move into the first couple of episodes, is that they were not the only people with this bright idea…. That's going to create additional conflicts. It's going to be twofold: What do they do when they're confronted with the Infected and what will they do when confronted with other survivors? How do they approach them and where does the greater danger lie?
Q: Strand said at the end of the Season 1: "The only way to survive a mad world is to embrace the madness." So how will that play out?
A: I think a big theme for Season 2 of Fear is that once we've established that the world is really gone, once we've established that there's no turning back, what kind of person will each of the characters become? Will they be able to surrender to it? Will they be devoured and consumed by the apocalypse or will they change their base nature? Can they really continue to fight against it and try to hold onto their humanity?
It's a fragile but violent rebirth for each of the characters going into Season 2 and I think you'll see elements of that "madness" in a number of characters — Nick, Travis, Daniel.
Q: Speaking of Daniel, there are some very dark moments in his past. How will that affect his relationship with Ofelia?
A: In Season 1, we came to realize that Daniel was definitely not a humble barber. The truth is, he's committed atrocities, he's committed some truly violent acts in his past. His wife Griselda knew. She didn't necessarily know the details, but she knew… But his daughter Ofelia has only just become aware of this side of him and she's looking upon him with judgement.
Ofelia has spent much of her life protecting her immigrant parents, feeling that they were a bit backwards; that they were of "the old world"… She's also come to realize that she really had no idea who her parents really were, or who her father is now. She's now trying to understand who he is, while he's looking to her for some kind of redemption and forgiveness.
Q: In the Season 1 Finale, Nick admitted to living in his own apocalypse as a drug addict and that other people were now starting to catch up. How important is this?
A: At the end of last season, Nick essentially has a moment of clarity. He sees the world falling apart and, for the first time he's clean from drugs. He's not going to be able to score again. So, he realizes that he's somebody who should have died many times over in his previous life and now has to ask himself how and why he survived.
I think he has a certain sense of awe and fascination. He's really intrigued by what's now happening around him. He's really intrigued by the dead and by this thought that he's been given a second chance in this new world. Because he's more adept at living on the fringes, he feels more comfortable in this new world. So, it's an opportunity for him to look at the apocalypse through a filter that we don't see elsewhere. He's had a different experience of that pressure to survive and now he has a very different vantage point.
Q: The Infected in Fear are in much less of a decayed state than the walkers in The Walking Dead…
A: Well, we're a little bit further along in Season 2 so they'll have decayed a bit more and atrophied a little. And there are other factors and elements. We're in salt water in the ocean and under a baking hot sun. So you'll see a progression in their appearance, but fundamentally they've recently become the Infected and it's very difficult to put one of them down. That takes its toll emotionally. We're actually humanizing the dead, and we want to continue to show the weight and pressure that puts on our characters when they have dispatch these "people."
Q: What else would you want fans to know about Season 2?
A: I think the most intriguing question is this: We all know that we're going to be on a boat because we saw that at the end of Season 1 but… where are the characters going to go?
I think we'll quickly realize that the ocean is no safer than land and that there's a very different level of adversity and threat on the water. It forces the characters to set their sights on a destination. But where will that be? North to Vancouver or south to Cabo? This is a boat that has a really incredible range and a full tank of gas so, feasibly, they could head out across the Pacific for 3,000 miles or more and make it to Hawaii. We could even end up doing zombies in paradise! [Laughs].
That's the intriguing question for the first few episodes of the new season: What harbor can the characters find and when they get there, will it be safe or not?
Fear the Walking Dead returns this Sunday at 9/8c on AMC. Sign up for the Fear the Walking Dead Insiders Club to get the latest news delivered straight to your inbox.
Read More