Press
Dave Erickson Speaks With EW; Vogue Profiles Alycia Debnam-Carey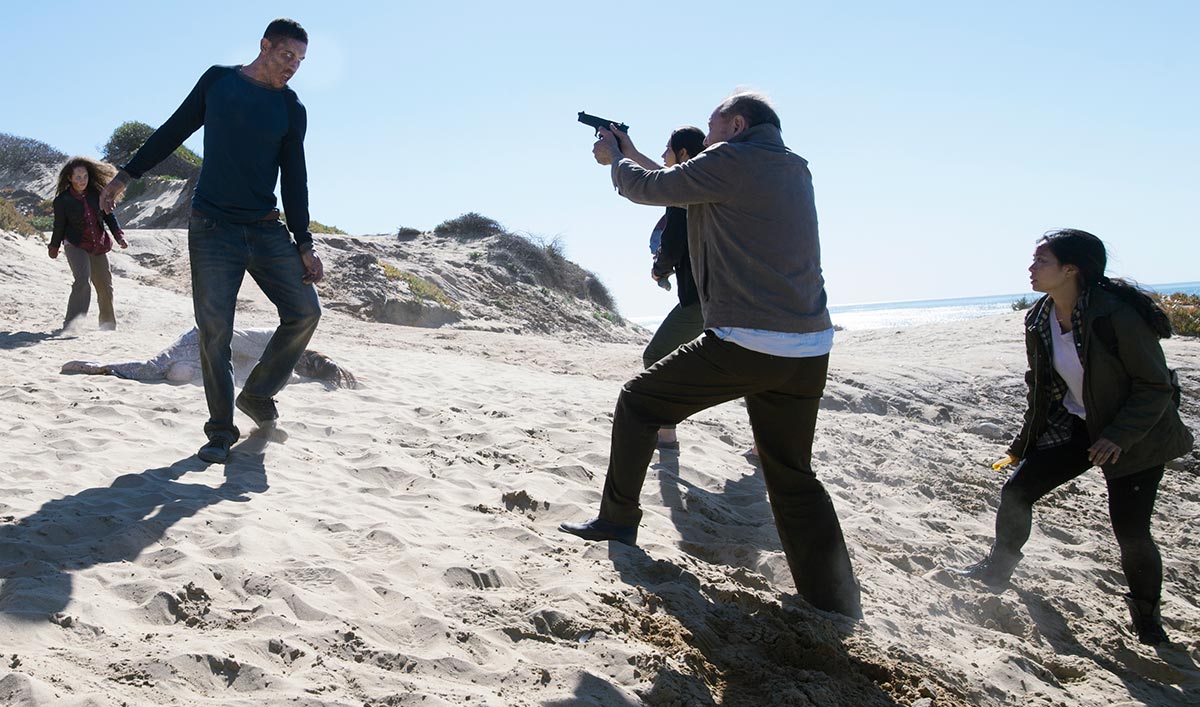 This week, Dave Erickson speaks with Entertainment Weekly, while Vogue interviews Alycia Debnam-Carey. Plus, Mercedes Mason visits with Jimmy Kimmel. Read on for more:
• Teasing next week, Dave Erickson tells EW, "Madison and Travis are desperately trying to figure out what's the best play, and just as they're about to make that decision, they're interrupted by something tragic, and horrible, and violent."
• Alycia Debnam-Carey tells Vogue Australia that Fear has been amazing "because I've been there from the beginning and that's a whole different sense of familiarity and family and connection with people."
• According to ComicBook.com, Mercedes Mason appears on Jimmy Kimmel Live and talks about passing out in a helicopter on her way to the show and surviving her U.S. citizenship interview.
• TVLine makes the case that Fear the Walking Dead "has gotten good, is getting better and is showing signs that it will eventually become every bit as gripping as the monster smash off of which it was spun."
• Speaking with The National, Kim Dickens describes Madison as "a full-blooded woman – she is fierce and strong and flawed, completely flawed, and she is a badass – so it's been really, really fun to play."
• io9 declares that "Ouroboros" had "one of the best scenes in the series to date—a tense action scene with a pretty big revelation at the end."
• "The best thing about Alex, in terms of her future role in the Fear group, is that her time on the plane has already hardened her to the truths of the apocalypse," Bustle writes about the character who crosses over to Fear from Fear the Walking Dead: Flight 462.
• For recaps and reviews of Season 2, Episode 3, "Ouroboros," check out Bleeding Cool, Forbes, IGN, Nerd Reactor, The New York Times, TV.com, TVLine, Variety and Vulture.
To stay up-to-date with the latest news, join the Fear the Walking Dead Insiders Club.
Read More