Press
TV Guide Posts Season 2 Clip; Zombies & Water According to Gale Anne Hurd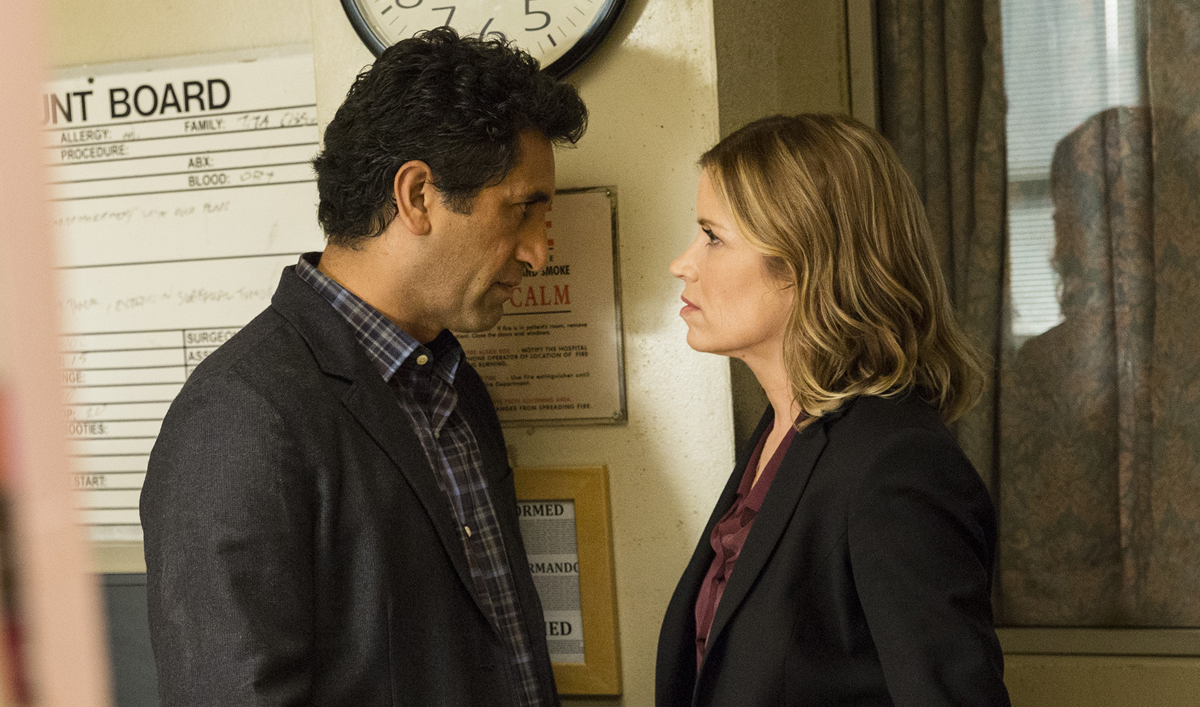 This week, TV Guide posts a new Season 2 clip, while Gale Anne Hurd talks to /Film about zombies and water. Plus, Kim Dickens discusses the new season. Read on for more:
• TV Guide debuts a Season 2 clip, saying it's "short, but it's killer."
• According to /Film, Gale Anne Hurd says many think the solution to the zombie apocalypse is to "take a boat and go to sea. Well, you know what? They're going to find out whether that was really the answer or not. I think some of what they'll see will surprise them."
• Kim Dickens tells the Independent that Season 2 is about "our struggle to hold onto morality and humanity; the struggle to define coherence as well as learning how to adjust your moral compass."
• Billboard spotlights "Latino singers making Hollywood moves in 2016," including Rubén Blades, who will reprise his role as Daniel Salazar in Season 2 of Fear the Walking Dead when the show returns on Apr. 10.
• Rubén Blades shares with Melty, "In the first episodes we will be at sea, but during the experience on the Abigail the main concern will be the people alive outside of it, they're the real emergency, not the zombies."
• Frank Dillane tells The Daily Express, "The thing with anyone who has troubles with drugs is that they are in a constant state being born and dying as the heroin goes in and out of their system. So, to Nick, everything is life or death, I think."
• Interviewed by Female First, Mercedes Mason says that if Ofelia has to die, "I want it to be super violent! Who wants to fade away? Maybe I'll swallow a grenade and just explode!"
• Uproxx poses "10 questions our team has heading into the second season."
• Dread Central gets a behind-the-scenes look at how "a 'floating studio' of sorts was utilized" during the making of Season 2.
To stay up-to-date with the latest news, join the Fear the Walking Dead Insiders Club.
Read More