Press
TV Guide Debuts New Photos; Cliff Curtis Teases Season 2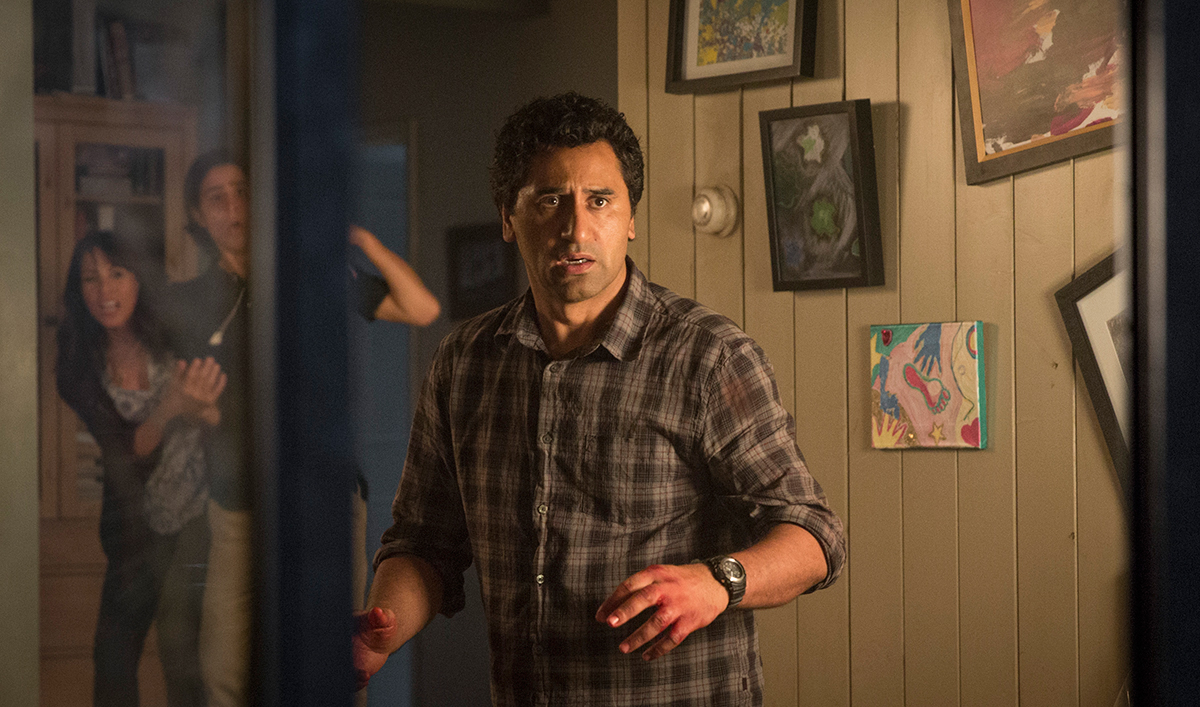 This week, TV Guide debuts new photos, while Cliff Curtis teases Season 2 to The Huffington Post. Plus, a teaser for the new season shows up at Entertainment Weekly. Read on for more:
• TV Guide obtains exclusive photos from the Season 2 premiere and cast portraits of several characters, noting that "the survivors are preparing to flee mainland Los Angeles by escaping to Victor Strand's (Colman Domingo) yacht. The photos give a sense of what that will look like. Are you excited?"
• Cliff Curtis teases Season 2 to The Huffington Post, saying, "Who we were in Season 1 is now irrelevant. We haven't got jobs. We haven't got a home. I think you're going to see the characters transform in ways you wouldn't necessarily see coming."
• Entertainment Weekly showcases a new Season 2 teaser "that shows what will happen to the survivors who make it onto Victor Strand's boat, Abigail."
• The Hollywood Reporter features a deleted Season 1 scene where "Madison and Travis have a heart to heart in which she appeals to him to not trust the National Guard."
• E! Online checks out some Season 2 photos: "Just looking at these gorgeous, sun-soaked gallery and episodic shots, you wouldn't be able to tell that there's an entire zombie apocalypse happening back on land."
• ComicBook.com has more exclusive Season 2 photos that "offer up a new look [at] Cliff Curtis' Travis, Frank Dillane's Nick, Rubén Blades' Daniel, Kim Dickens' Madison, and Mercedes Mason's Ophelia." IGN also has a batch of images from the new season.
• Asked by Melty whether Tobias will return, Lincoln A. Castellanos discloses that "as far as the series goes not just Season 2, I don't think it's a question of if he'll come back, it's really more of when. When will the time be right for him to return, and what condition will he return in?"
• Mashable eagerly awaits the show's Paleyfest 2016 panel this weekend: "Color us excited to learn more about ocean zombies."
• Undead Walking spotlights the Special Edition Season 1 Blu-ray and DVD, including a feature where Greg Nicotero "talks about creating fresh walkers for Fear the Walking Dead as opposed to the more decayed walkers in The Walking Dead."
• Melty calls part 13 of Fear the Walking Dead: Flight 462 "jam-packed full of entertainment."
To stay up-to-date with the latest news, join the Fear the Walking Dead Insiders Club.
Read More