Press
Fear's Dave Erickson Teases Season 2; Deadline Spotlights New Poster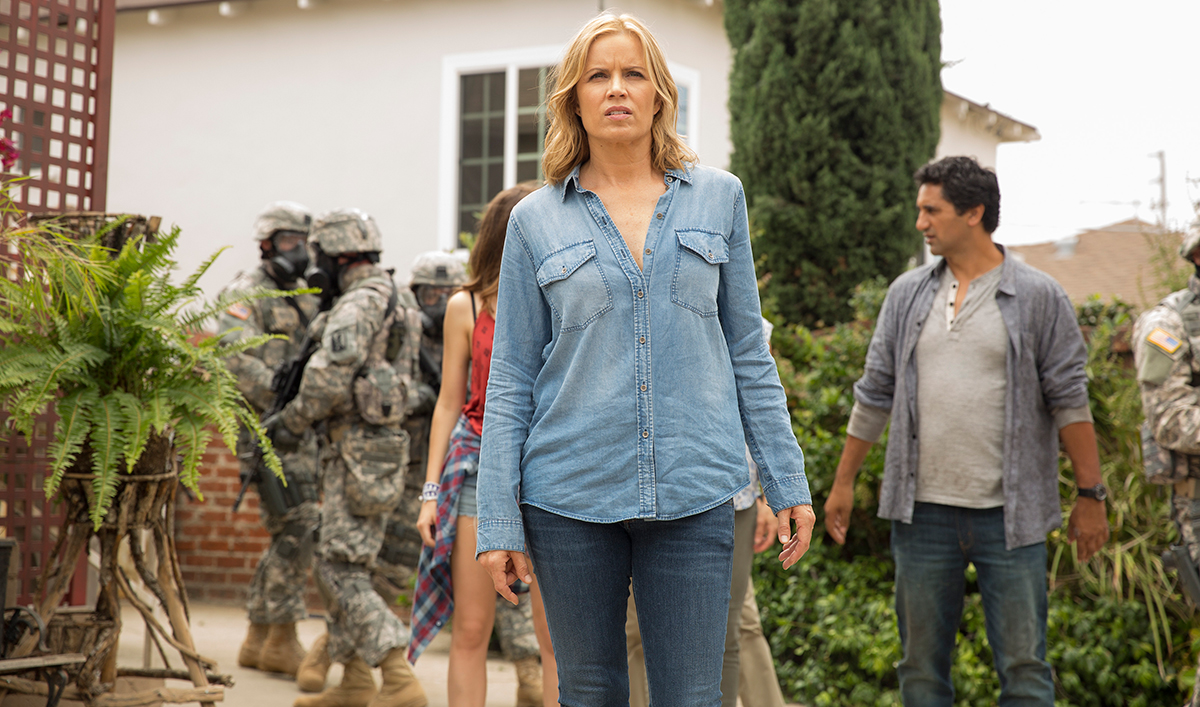 This week, Dave Erickson teases Season 2, while Deadline spotlights a new poster. Plus, International Business Times checks out the new season's trailer. Read on for more:
• The Hollywood Reporter speaks with Dave Erickson, who says the "great thing about this boat is we have a wide range of places we could go and a lot of this will feed into the agendas our characters and the things they're keeping to themselves. It will drive a lot of the tension for the first half of the season."
• Dave Erickson teases to Variety that "because of the water work and because we're going to take our force-blended family and put them onto a yacht and stick them in the middle of the ocean, it creates a whole different dynamic."
• "We are going to amp things up in comparison to the pilot last season and the first couple of episodes," Dave Erickson tells Entertainment Weekly about Season 2.
• Dave Erickson reveals to Yahoo TV that zombies "can't really swim, but they can wade, which can be creepy and awesome, but no, they have not mastered any strokes at all. They're not swimmers, they're walkers."
• Deadline checks out the Season 2 key art, which bears the tagline "No Safe Harbor."
• International Business Times watches the "action-packed" Season 2 trailer and points out "the following four things you may have missed."
• ComicBook.com spotlights a video from Mercedes Mason's Instagram, which seems to indicate that Ophelia, Travis, Madison, Nick, Alicia and Daniel "have all made it off of the boat into what looks like some sort of protected community."
• Buddy TV reports that new Emmy Awards rules for 2016 will add categories for short-form content, which would be "open to popular TV shows with webisodes," such as Fear the Walking Dead: Flight 462."
• Kevin Sizemore talks to Undead Walking about Flight 462, saying, "Being on a plane is tight, but being on a plane and having to do all we did (you'll see in upcoming episodes) was crazy. I didn't know that many people could fit in the aisle of a plane at the same time."
• After watching part 12, Melty describes Fear the Walking Dead: Flight 462 as "one of the best pieces of drama we've seen since Breaking Bad."
To stay up-to-date with the latest news, join the Fear the Walking Dead Insiders Club.
Read More