Press
New Season 2 Teaser at Yahoo TV; Toronto Sun Interviews Cliff Curtis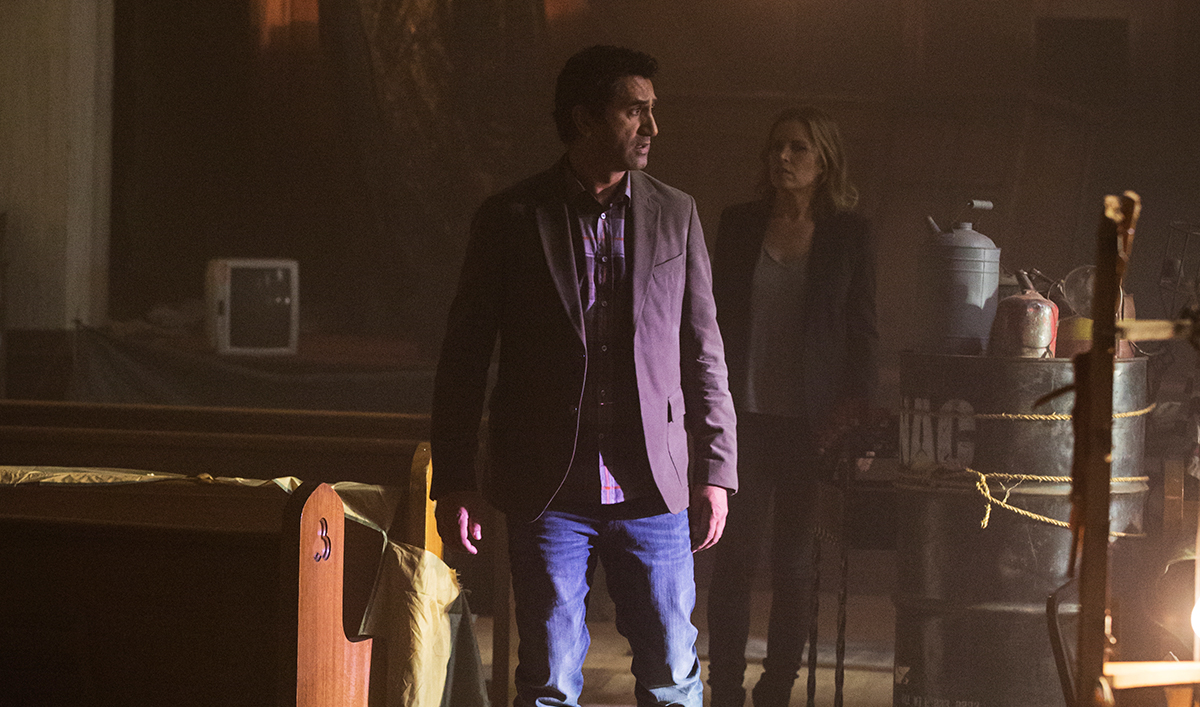 This week, there's a new Season 2 teaser at Yahoo TV, while the Toronto Sun interviews Cliff Curtis about his new movie. Plus, Melty wants to know what's going to happen. Read on for more:
• Yahoo TV showcases a new teaser "that will give fans plenty to nosh on while waiting for the zombie apocalypse drama to return." BT.com observes that "it's the most thrilling glimpse yet of what's in store when the show returns."
• After watching the teaser, Cinema Blend notes that "it looks like the ocean isn't the safe haven that Strand and the Clark/Manawa family were hoping for."
• The Toronto Sun speaks with Cliff Curtis, who says he was chosen to play Jesus Christ in his new movie, Risen, because "they said, 'We want a real guy. Want our Jesus to be a human being who walked the Earth with his feet on the ground. A real carpenter.'"
• Melty is "dying to know how the Clark / Manawa / Salazar troupe's venture into the ocean turns out."
• Cliff Curtis tells Zap2it he always wanted to play Jesus, but "I never thought it would happen. I don't have blue eyes. They're never going to cast me as Jesus. And then when this happened it was like this miracle."
• Cliff Curtis, interviewed by ComingSoon.net about playing Jesus Christ, says, "He was like my childhood hero. He was the first superhero for me as I didn't read comics. I read the Bible, and so Jesus for me was this mythical superhero guy and I kind of wanted to be him as a kid."
• We Got This Covered talks to Cliff Curtis about preparing to play Jesus, and he says, "I lived very quietly, monastically, preparing my own meals, not talking, reflecting on the deeper questions of life and deeper messages that I think Christ offered."
• The Gisborne Herald of New Zealand reports that The Dark Horse, starring Cliff Curtis, will open in the U.S. on April 1.
To stay up-to-date with the latest news, join the Fear the Walking Dead Insiders Club.
Read More