Press
Cliff Curtis Discusses Travis With MTV; Kim Dickens Chats With Yahoo TV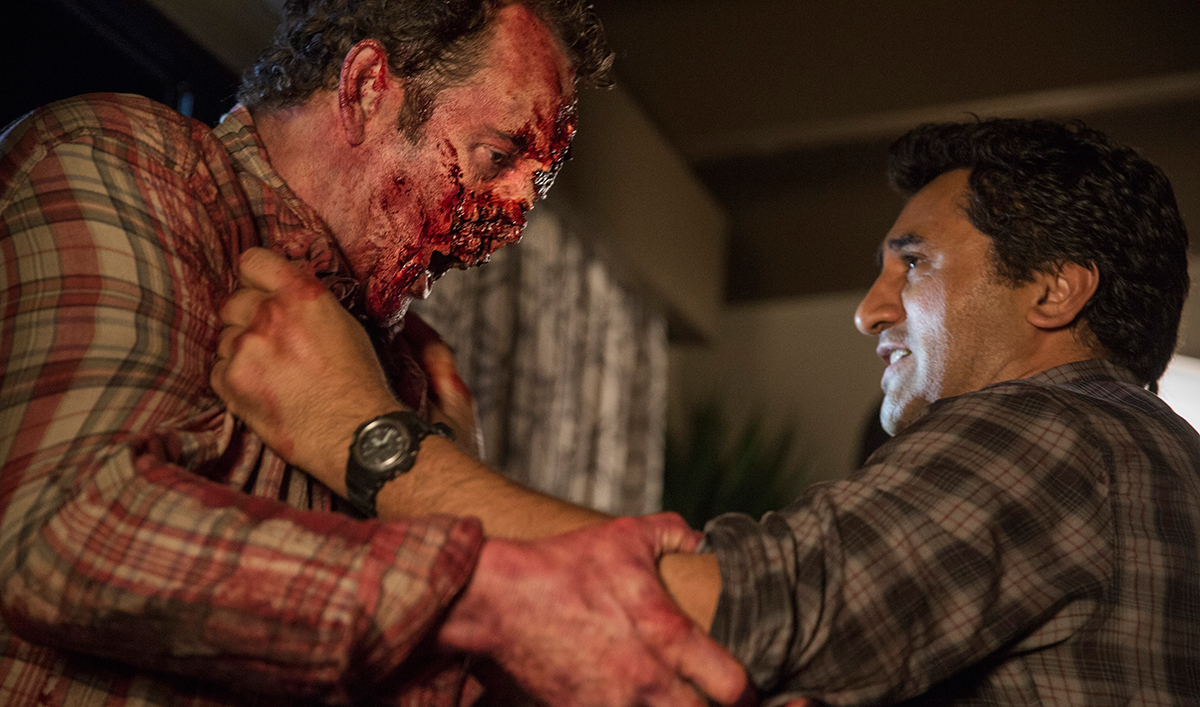 This week, Cliff Curtis discusses Travis with MTV, while Kim Dickens chats about Madison with Yahoo TV. Plus, Curtis talks more with Collider.com and Shockya. Read on for more:
• Cliff Curtis gives MTV some scoop on Travis and Madison, saying "there's some hope there that that relationship will grow stronger through the adversity and that they'll get busy building and defining their family, and [figuring out] what that family needs to do to survive."
• Kim Dickens speaks with Yahoo TV about Madison, noting, "I like her. I like her resilience. Her resilient spirit. I like that she's flawed. I like that she is really quick at making tough decisions, because I'm not."
• Cliff Curtis tells Collider.com, "We were ultimately creating this new part of the franchise in our own image and we were distinguishing ourselves so clearly from that other show that that's what makes it interesting and good."
• Shockya interviews Cliff Curtis, who says of playing Travis, "I'm so happy to have a character who's guided by his ideals and philosophies in life, and he's the moral center of the show. But he's a lot tougher and more resilient than you might think."
• After viewing Fear the Walking Dead: Flight 462, Episode 8, International Business Times comments, "With the passengers already panicked and in close proximity to one another, there's no hiding from the violence that the walker is about to inflict upon them."
To stay up-to-date with the latest news, join the Fear the Walking Dead Insiders Club.
Read More