Press
Access Hollywood Interviews Cliff Curtis; Kim Dickens Talks Season 2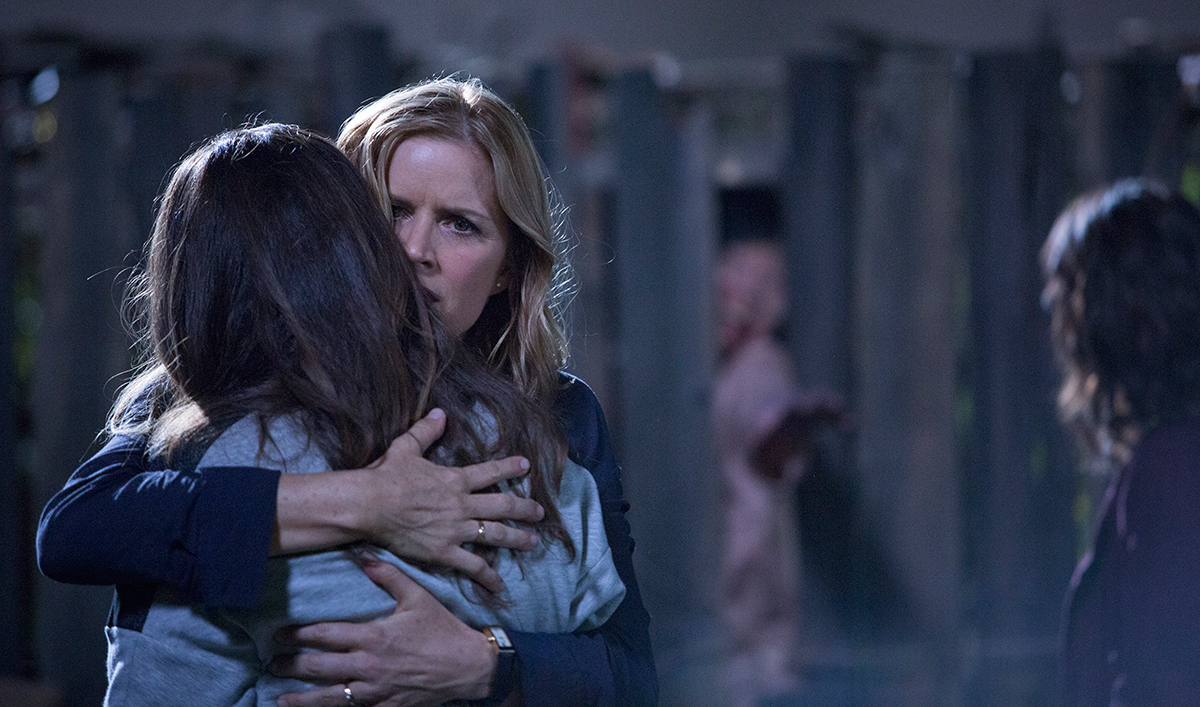 This week, Access Hollywood interviews Cliff Curtis, while Kim Dickens shares what she thinks might happen in Season 2. Plus, Colman Domingo is upped to a series regular. Read on for more:
• Cliff Curtis talks to Access Hollywood about Travis killing Liza, saying, "I just can't see how Travis and his relationship with his son is going to survive that one, that's just – not good, not good. Not good."
• What Culture interviews Kim Dickens, who says of Season 2, "She could be Fear's Rick, but I really don't know. I'm always surprised by the writer's scripts so I trust them immensely. I love the action stuff because it's so fun to do."
• The Hollywood Reporter says that Colman Domingo has been promoted to a series regular for Season 2.
• Female First interviews Elizabeth Rodriguez, who says, "I was really, really really just happy, that it was such a glorious ending to Liza."
• TheWrap reports that part 8 of Fear the Walking Dead: Flight 462 won a Writers Guild of America Award nod in the Short Form New Media — Adapted category.
• Kim Dickens says to WOW247 that Madison "doesn't know anything about enforcing the law, or using weapons. I think part of the fascination of the series is seeing her develop and adapt over time. She's a very relatable character."
• Chatting with GamesRadar about Madison's relationships, Kim Dickens says "it'll be interesting to see how we grow and if we stick together as a family, if we become more fractured."
• Kim Dickens teases Season 2 to Digital Spy: "​We stayed unique in our approach with our slow evolution into the apocalypse so I imagine it might be a similar pacing in a very naturalistic way of every time we regroup to take moments – I don't think it's just going to take off with zombies after zombies after zombies."
• According to IGN, filming for Season 2 has started in Mexico's Baja Peninsula.
To stay up-to-date with the latest news, join the Fear the Walking Dead Insiders Club.
Read More